FYI
Media Beat: April 16, 2018
Apr 16, 2018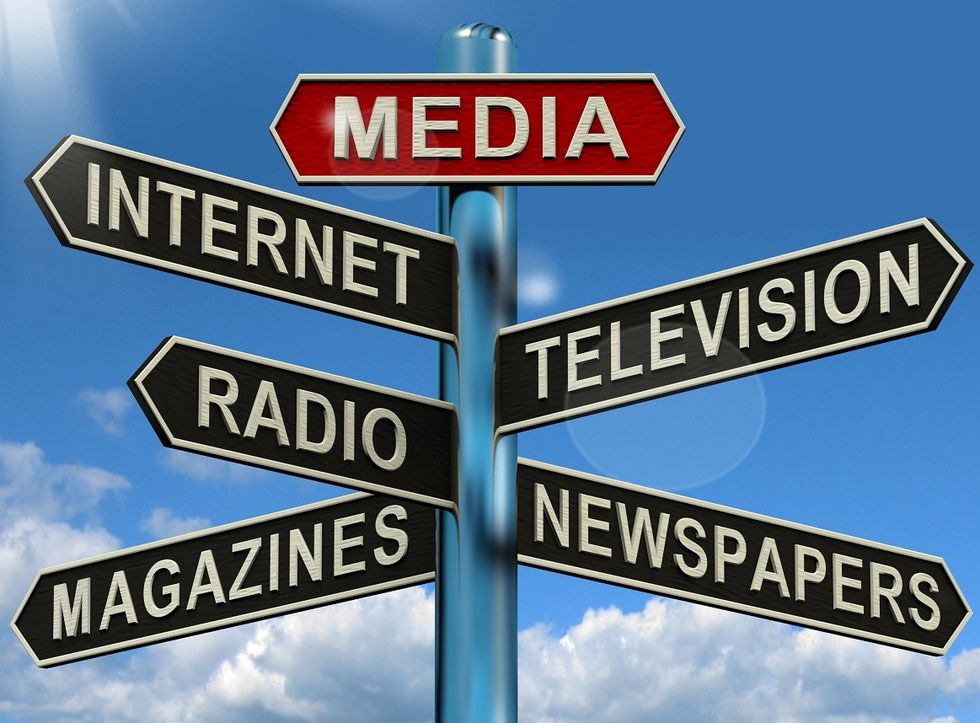 By David Farrell
Stingray Digital Group announced Friday that it had joined forces with Dick Clark Productions (dcp), the world's largest producer and proprietor of televised live events, as an official promotional partner for this year's Academy of Country Music Awards, Billboard Music Awards, American Music Awards and the Golden Globe Awards.
---
Earlier this year, DCP merged with Billboard-Hollywood Media Reporter Group and Media Rights Capital to form Valance Media with former DCP President Mike Mahan appointed CEO.
Montreal music service provider Stingray reaches 400 million subscribers (or households) in 156 countries, and its mobile apps have been downloaded over 90 million times, the company reports. It currently employs 400 people worldwide. – Company press release
Five months after the heavily promoted relaunch of The National, ratings for CBC Television's flagship news program are down about 10 percent from last season's average, but executives with the public broadcaster say they are unconcerned because they had anticipated a period of churn after its overhaul last fall.
And they are pointing to increasing numbers on digital platforms such as YouTube as proof that they are on the right track. – Fred Lum, The Globe & Mail
Ten federal agencies last year paid a national broker almost $577,000 to distribute newspaper stories ghostwritten by government employees. The payments came as Heritage Minister Mélanie Joly lamented "fake news" in Canada. Joly's office yesterday did not comment.
Records show agencies paid $576,623 in seventeen separate contracts to News Canada Inc., a Toronto-based broker that distributes "ready-to-use, timely lifestyle content that is free of charge and copyright", according to a management statement. Unsigned stories were identified only as "News Canada" content. Blacklock's found weeklies from Alberta to Québec that republished items without any advisory they were written by communications staff with government departments and agencies. – Tom Korski, Blacklock's Reporter
Graham Clark and Dave Shumka's comedy podcast, Stop Podcasting Yourself, invites one fellow comedian guest to join the pair each week to talk about anything. Topics on the 90-minute program have ranged from radio control cars, crepes and food dehydrators to bowling alley carpet and navigating balding with dreadlocks. – CBC News
Dressed as a gas station attendant, Murray Westgate performed in live 90-second commercials at the dawn of hockey broadcasting in the television. – The Star
"No one in Donald Trump's America has any doubt how and why members of the Federal Communications Commission vote on decisions regarding the public good. There's no good reason why Canadians shouldn't have access to the same transparency." – CARTT.ca
In its latest survey of influential brands, Ipsos found that U.S.-based Google came in first and Facebook ranked second, just as they did the year before. All six of the highest spots in the 2018 survey were taken by U.S. tech giants. – HuffPost
The Calgary-based company said Thursday its wireless division Freedom Mobile added 93,500 wireless subscribers in the three months ended Feb. 28, doubling analysts' estimates of 45,000 new customers and nearly tripling the volume it added in the same period last year.
While wireless revenue soared 106 percent to $290 million, lifting overall revenue 12.4 percent to $1.36 billion, the gains could not mask troubles at Shaw's traditional cable and satellite television business, which lost subscribers. – Emily Jackson, Financial Post
Fresh off its relaunch as an app offering a suite of tools for podcasters, Anchor Friday rolled out a new feature that will make it easier for people to find someone to podcast with: Cohosts. As the name implies, the app will now connect you – sometimes immediately, if people are available – with another person who's interested in discussing the topic you've chosen. – TechCrunch
The European Commission on Tuesday raided the offices of a number of companies involved in sports broadcasting rights, including a unit of Rupert Murdoch's Fox, as part of an investigation into a possible cartel. – Reuters
Rupert Murdoch's News Corp-controlled Foxtel will pay for the majority of the rights in a deal that will reshape the broadcast landscape for Australia's most popular summer sport. ISeven will likely simulcast the tests and 43 Big Bash League matches, though it is not expected to get the prized digital rights under the deal. – The Sydney Morning Herald
The president of Turkish broadcasting watchdog RTÜK has plans to revise the code of ethics for television and radio broadcasters to limit incitements to poor behaviour, pro-government newspaper Habertürk reports.
Among the problems dogging modern day broadcasting were poor word choices by programme-makers, watchdog president İlhan Yerlikaya said.
"Say 'damaging substance' for drug substances," he said. "Why are you saying 'enjoyable substance'? In TV series and films they say 'my head feels (tipsily) good', for example. If you have consumed too much alcohol or drugs that means your head is broken. That is, it means your mental functions are broken. To say that 'my head feels good' means that you are encouraging it." – Ahval