FYI
Obituaries, Aug. 10, 2023
John Alexander (Pulkkinen), the lead singer of the '70s Ottawa rock band Octavian and a prominent figure in the label A&R and music publishing, died on Aug. 3 at age 75.
Aug 09, 2023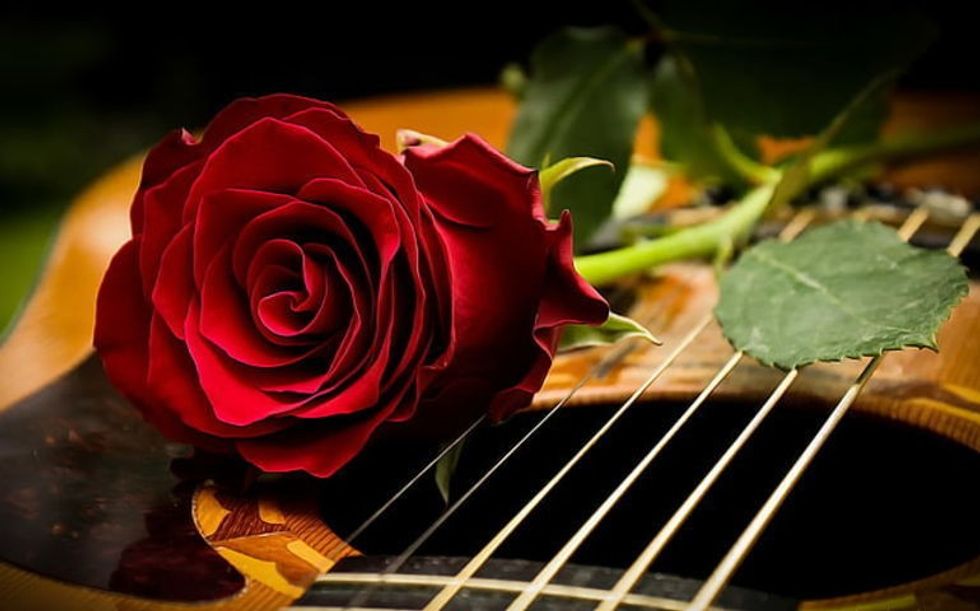 By Kerry Doole
John Alexander (Pulkkinen), the lead singer of the '70s Ottawa rock band Octavian and a prominent figure in the label A&R and music publishing, died on Aug. 3 at age 75. A cause of death has not been reported.
---
News of his passing came via a Facebook post from Octavian. It reads, in part, "We are sad to share with you the news that our beloved friend, brother and lead singer John Alexander Pulkkinen (also known professionally as John Alexander) has passed away after a sudden, short illness.
"Before John was a professional singer, he was a schoolteacher in Ottawa - being a favourite teacher to many of his students. His time fronting Octavian was just the start of a very successful career in the music business."
In a 2018 feature in Words & Music, Nick Krewen wrote that " Alexander began his professional career in the mid-1970s as John Pulkkinen, lead singer of Octavian, a seven-piece Ottawa pop band known for such hits as Good Feelin' (To Know) and "Round and Round. They released one album, Simple Kinda People." In that profile, Alexander recalled that ""When we got the record deal, I told my parents, much to their dismay, 'I'm going to quit teaching and join a rock band.' They didn't like that too much until they heard me on the radio one day and said, 'That's cool.'"
Octavian toured coast-to-coast but eventually went their separate ways in 1979. Alexander joined bassist Terry McKeown to form Alexander/McKeown Management, representing Warner artists David Roberts and the Teddy Boys, as well as Montréal singer-songwriter Luba, and Toronto rockers Sheriff, the latter two signed to Capitol. It was under Alexander's tenure that Sheriff recorded When I'm With You, the song that would top the Billboard Hot 100 in 1989 – four years after the band broke up."
Reporting on Alexander in Billboard in Jan. 2021, Karen Bliss noted that Octavian was signed to MCA, the same label for which he would become head of A&R from 1984 to 1991 in Toronto. During that time, he met a nine-year-old fellow Ottawan named Alanis Morissette, who he signed five years later and released two successful pop albums in Canada. Later, he introduced the singer to Glen Ballard, who would go on to produce and co-write 1995's Jagged Little Pill for the Maverick label."
After his stint with MCA, Alexander became executive vp creative, North America at Universal Music Publishing Group. He joined ASCAP in 1997, remaining there for 12 years. He later worked as a consultant for digital distributor Yangaroo, and as senior vp business development for digital media company Hitlab. He also managed Boulevard, a Canadian rock band he initially signed to MCA in 1988 that reformed in 2015.
In late Dec. 2020, Alexander made headlines as the victim of a random attack in Los Angeles. He was pulled from his vehicle, stabbed four times and left bleeding in the parking lot as the assailant drove away. That incident was covered in Billboard by Karen Bliss. 
His industry colleagues and friends have paid tribute to Alexander on social media. The surviving members of Octavian posted that "John made people feel wonderful in his presence. People either wanted to get to know him or be like him. Once he joined Octavian, we quickly realized that John was, indeed, a very special person. It was something far more than his entertaining demeanour on stage and his friendly rapport with fans. He had swagger. He had charisma. He had star power. We were lucky to have John as the face of our band. He was a huge part of Octavian's success and was a treasured mate and musical collaborator.
"To us, beyond John's obvious talents which informed his amazing career, he was a kind-hearted and loving human being who was a joy to know. He had an amazing and unique sense of humour that never failed to keep our spirits up, even during challenging times. John lived life fully and made a positive impact on everyone fortunate enough to come into his orbit. He will be deeply missed by his bandmates, fans, music industry colleagues, former students and mentees, many friends, and loving family. Rest in peace, dear John. We will always remember you and keep your precious memory tucked deep within our hearts."
Toronto music industry veteran Cameron Carpenter offered this tribute to FYI: "Absolutely devastated to hear the news of the passing of John Alexander. We worked closely together at MCA from 1986 - 1995 and when John moved to New York to work with MCA Publishing he graciously (and quite unexpectedly) bequeathed his A&R title to me. We traveled across Canada and the USA together for showcases, functions and conventions and there was never a better wingman. I am glad we were friends, and I will cherish all of my very fond memories."
On Facebook, Andrea Orlick posted this: "John was a character for sure. What a pleasure we all had working with him. He's leaving behind a slew of fans, cohorts and loved ones. Godspeed."
Brian Stutz (on FB): "A great guy who will be missed. He was so excited about Alanis, and I remember him playing her demos to us at CPI in the early '90s. RIP John, you were one of the good ones."
No service is planned at this time. A celebration of life will be held at a future date.
Sources: Octavian, Ottawa Citizen, Facebook, Billboard, Words & Music
Jack Litchfield, a jazz historian and former supervising engineer for transmission systems with the Canadian Broadcasting Corporation in Montreal, died on July 31, at age 93.
His passing was reported in a Facebook post by Mark Miller, the noted Canadian jazz authority and author. It reads in part: "I am saddened to report the passing of Jack Litchfield, a close colleague in the documentation of Canadian jazz history and an even closer friend for more than 40 years. He was 93 and had been only briefly in ill health.
A man of quiet charm, easy graces and a mischievous sense of humour, Jack liked to tell a story on himself about the advice he received from a high school guidance counsellor — in Toronto during the 1940s — who noted the young Litchfield's apparent aptitude for clerical work. "That's ridiculous," thought Jack, "I don't even like religion!" But he did like numbers and letters, order and detail, and of course jazz, a combination of enthusiasms that was tailor-made for discographies, with their recording dates and cataloguing formats.
"Jack's magnum opus was the 945-page Canadian Jazz Discography 1916-1980" (University of Toronto Press, 1982), which was followed by several, inevitably more modest projects that he published privately about subjects that captured his fancy, some discographical in nature and some not. He also compiled the LP Jazz and Hot Dance in Canada, 1916-1949 for the Harlequin label as part of a series that encompassed some 25 countries not named the United States.
"Jack spent his professional career in Montreal as a systems engineer with the CBC — transmission towers and such — and then returned with his wife Margaret to Toronto on his retirement in the late 1980s. He and Margaret travelled widely, and even after her death some 10 years ago, he sustained his spirit of adventure. Jack of course had many other passions in a life fully enjoyed. Record collecting, most notably, first as a member of the Montreal Vintage Music Society and then with the West Mississauga Jazz Muddies and lately also the 78 Spinners and an online Can-Am zoom group born of the pandemic. His favourite song was T'aint No Sin (to Take Off Your Skin and Dance Around in Your Bones), published in 1929, the year he was born.
Here's the first verse. For Jack: "When you hear sweet syncopation, And the music softly moans, T'ain't no sin to take off your skin, And dance around in your bones."
Sources: Mark Miller, Concordia University
International
DJ Casper, the US musician who had an enduring worldwide hit with Cha Cha Slide, has died aged 58. He had been diagnosed with kidney and liver cancer in 2016.
Born Willie Perry Jr in Chicago where he continued to live, Casper created Cha Cha Slide in 1998 as a musical exercise routine for his personal trainer nephew, and its popularity began to snowball in the Chicago area. The song was signed locally, then by a major label, taking it to an international stage. With its line-dancing routine and upbeat commands from Casper (who released it as Mr. C the Slide Man), it became a favourite at weddings, children's parties, sports events and more.
A slow-burn success, it caught on around the US in 2001 and became a minor chart hit (reaching No 83) before arriving in the UK in 2004 and going to No 1. Casper also released an accompanying album, Cha-Cha Slide: The Original Slide Album.
Read more in The Guardian here
John Gosling, a former keyboard player in The Kinks, died on Aug. 4, at age 75.
The Kinks announced his death on the band's official social media accounts, writing, "We are deeply saddened by the news of the passing of John Gosling. We are sending our condolences to John's wife and family."
The musician joined the group in 1970 and played on the demo of their smash hit Lola.
Guitarist and lead singer Dave Davies said in part that he was "dismayed" and "deeply upset" by the death of his "friend and an important contributor to the Kinks music." "I will hold deep affection and love for him in my heart always," Davies wrote. "Great musician and a great man." Lead singer/songwriter Ray Davies, meanwhile shared his "condolences" to Gosling's family and wrote, "Rest in Peace dearest John."
Gosling stayed in the band until 1978 and was later replaced by Ian Gibbons. Gosling went on to be a founding member of the band Kast Off Kinks, made up of ex-Kinks musicians including Avory, Gibbons, Jim Rodford and John Dalton. Gosling stayed in that band until he retired in 2008.
Sources: The Hollywood Reporter
Sixto Diaz Rodriguez, the US singer-songwriter whose unlikely career was the subject of the Oscar-winning documentary Searching for Sugar Man, died on Aug. 8, at age 81.
The news was announced on his official site with his cause of death unknown. "It is with great sadness that we at Sugarman.org announce that Sixto Diaz Rodriguez passed away earlier today," the official statement read. 
The Guardian reports that "the Michigan-born musician had struggled to sell many copies of his first two albums in the US in the 1970s, and so quit to take on manual work. But his music gained popularity elsewhere in places such as Botswana, South Africa, Australia and New Zealand.
"His cult popularity in Australia led to a 1979 tour of the continent while in South Africa, a compilation album went platinum as a rumour started that he had killed himself. It wasn't until 1997 that he discovered his fame in South Africa after his daughter found information online. He then went on tour in the country. Further fame followed when his song Sugar Man was covered by Paolo Nutini and the South African band Just Jinger. The original song was also sampled by Nas."
His life became the subject of the 2012 documentary Searching for Sugar Man, which premiered at the Sundance film festival to acclaim. It won the Oscar for best documentary in the following year. Directed by Swedish filmmaker Malik Bendjelloul, it charts his life and the search for him. After its success, Rodriguez's albums entered the US charts for the first time.
Sources: The Guardian, AP