FYI
Music News Digest, Aug. 16, 2019
London, ON's ambitious new fest Parkjam includes Haviah Mighty (pictured), NSMW announces its performers, and the CNE kicks off. Also in the news are Shawn Mendes, Greig Nori, NMC, Plácido Domingo, Alae, Justin Gray, Director X, Lyric Dubee, David Berman, Creative Manitoba, Daddy Cool, and TD Creative Entrepreneur Incubator. Videos added for your enjoyment.
Aug 16, 2019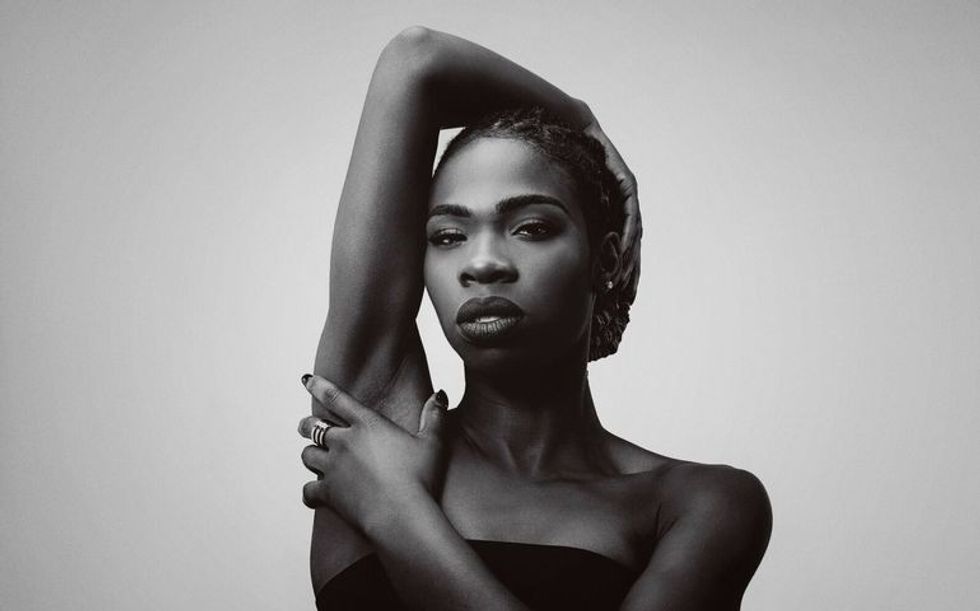 By Kerry Doole
It has not been a stellar summer for big music fests in Ontario, but there is good news on that front for London, ON. The London Music Hall has announced a new multi-day, multi-genre festival called Parkjam, in conjunction with BlockParty. The joint ten-day event features rock, country, and hip-hop in Parkjam, running Sept. 5-12 at Harris Park, followed by the EDM-focused BlockParty, Sept. 13 and 14 at the same venue.
---
Parkjam acts include the Glorious Sons, The Beaches, The Offspring, MxPx, Reel Big Fish, Brett Kissel, Meghan Patrick, Aaron Goodvin, 98 Degrees, O-Town, Aaron Carter,  Ice Cube, Busta Rhymes, Snotty Nose Rez Kids, Maestro Fresh Wes and Haviah Mighty. Diplo and Deadmau5 headline BlockParty. Sked here 
– Nova Scotia Music Week (NSMW) has announced the first round of performers for the event, running Nov. 7-10 in Truro, NS. Notable names include Gabrielle Papillon, Dave Sampson, Leanne Hoffman, Garrett Mason, Pineo & Loeb, Keonte Beals, Walrus, Rich Aucoin, and Thomas Stajcer. Advance wristbands here.
– The CNE (Canadian National Exhibition) opens in Toronto today (Aug. 16). Burton Cummings kicks off the strong music lineup, with following acts including Jann Arden, Howard Jones, Rival Sons, Meghan Patrick, Ken Boothe, Buffy Sainte-Marie, April Wine, Magic!, A Tribe Called Red, and Walk Off The Earth.
– Shawn Mendes will perform on the MTV Video Music Awards on Aug. 26, alongside Lil Nas, Lizzo, Camila Cabello, J Balvin, Bad Bunny, and more.
– Algoma Conservatory of Music aims to draw bands to Sault Ste. Marie to record music and videos. The SaultStar reports that "a recording studio is part of the music school's third floor that's currently under construction at the Huron Street site. Sault native Greig Nori, frontman of rock act Treble Charger, is studio manager."
A FedNor funding announcement of $300K from the Canadian Experiences Fund was made on Wednesday morning. The venture includes The Loft, a performance space that will host concerts, beginning in October. About half of the project's construction cost of $2.8 million is raised, and additional funding sources are being sought.
– Calgary's National Music Centre (NMC) launches the fall 2019 season of its popular monthly concert series, Alberta Spotlight, with a new lineup of diverse artists. The list comprises Beach Season, Calvin Love, Copperhead, and Mariel Buckley, all performing at Studio Bell. Go here for advance tickets.
– Legendary opera singer Plácido Domingo's career is in real jeopardy after AP reported multiple accusations of sexual harassment by women who had come into contact with Domingo. They allege he tried to pressure them into sexual relationships by dangling jobs and then sometimes punishing the women professionally when they refused his advances. Upon hearing this news, The Philadelphia Orchestra and the San Francisco Opera canceled planned performances by Domingo this fall.
– A songwriting pairing between Alex Farrell-Davey, frontman of NZ band Alae, and acclaimed US-based Canadian producer/songwriter Justin Gray (John Legend, Avril Lavigne, Winehouse) during the APRA AMCOS Songhubs initiative in Auckland in March has led to Alae signing a record deal with LA-based indie label Anti-Gravity Records, in partnership with Warner Music Canada. A first single will be released this October, with an EP to follow in early 2020.
– The current plague of gun violence in Toronto has prompted acclaimed film and music video maker Director X (Drake, Rihanna) to launch a program to address the problem. Check out his recent interview with CityNews here
– Orillia-based rocker Lyric Dubee was named International Entertainer of the Year at the ISSA (International Singer Songwriter Association) Awards in Atlanta, GA, earlier this month. On Aug. 24, he returns from a four-month music residency in Bermuda to perform at the Georgian Triangle Music Festival in Wasaga Beach, performing songs from his recent album All This Time. Source: Barrie Now
– The indie music world is still mourning the recent suicide of David Berman, leader of Silver Jews and Purple Mountains. A PM show had been set for Toronto's Lee's Palace on Aug. 27, and is being replaced by a tribute show at the Tranzac on that date, A Stone For David Berman will mix poetry and music, and features  Lightning Dust, Deliluh, Lavender Bruisers, Matthew "Doc" Dunn, Carl Wilson, Jesse Locke, Vish Khanna, and Meghan Harrison. All proceeds from the event will be donated to mental health resources and suicide prevention services.
– On Sept. 19 (6-9pm), Creative Manitoba, in partnership with Manitoba Music, presents a workshop entitled How to Write a Press Release with Erin Lebar. Register here
– Friday, the new album from LA/Toronto-based combo Monkey House, reached number 11 this week on the contemporary jazz albums Billboard Chart, and is notching very positive reviews. 
– Veteran Toronto roots music DJ Dave Booth, aka Daddy Cool, was honoured with the 2019 Mel Brown Award for his role as a blues booster. He was presented with the award at the Kitchener Blues Festival last weekend. The Award is named after the late great Kitchener-based bluesman. 
– The deadline to apply for the TD Creative EntrepreneurIncubator is Sept. 7. The program provides emerging music creators with seed funding, mentorship, and the opportunity to participate in a progressive webinar series.