FYI
Feist: Love Who We Are Meant To
Fluent guitar, lush orchestration, and subtle vocal phrasing combine on a winning cut.
Feb 15, 2023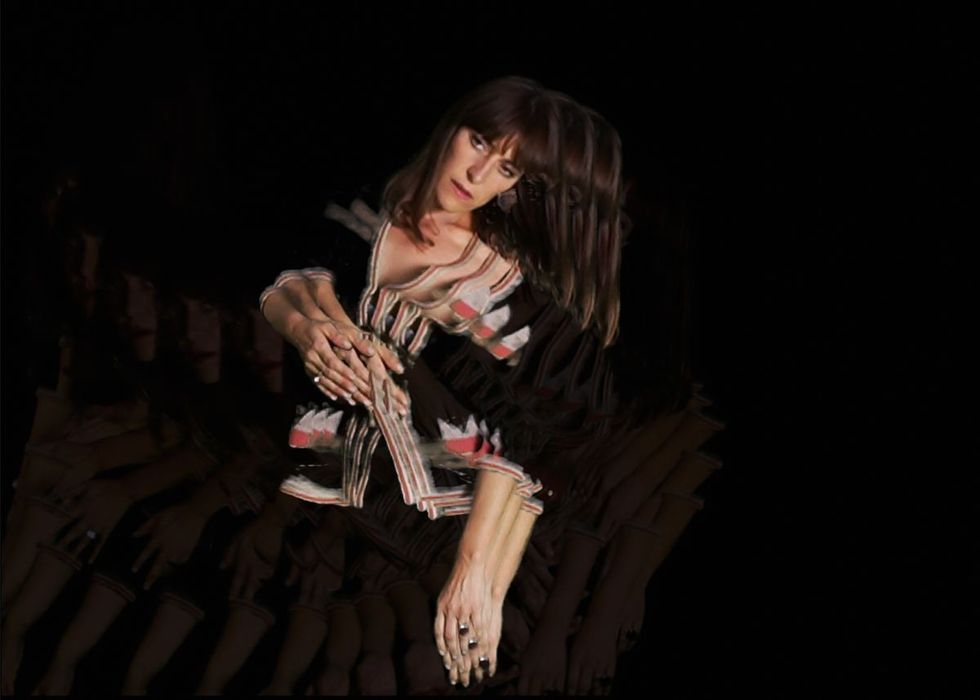 By Kerry Doole
Feist- Love Who We Are Meant To (Fiction Records/Universal Music Canada): News of a new Feist album was announced on Valentine's Day, warming the hearts of her fans everywhere.  Her sixth solo album and first since 2017's Pleasure, Multitudes comes out on April 14. Concurrent with this announcement, three album tracks were released, In Lightning, Love Who We Are Meant To, and Hiding Out in The Open.
---
Love Who We Are Meant To quickly took our fancy, with its quiet restraint helping tell an old tale (sample lyric: "We will struggle with the truth/That sometimes we don't get to/Love who we are meant to"). It opens with fluent solo nylon string guitar accompanying Feist's distinctive pure voice and her subtle phrasing. Part way in, lush orchestration heightens the emotion of the tune, to sublime effect.
Multitudes was produced by Feist with longtime collaborators Robbie Lackritz (The Weather Station, Bahamas, Robbie Robertson) and Mocky (Jamie Lidell, Vulfpeck), with additional production from Blake Mills (Bob Dylan, Fiona Apple). Lackritz and engineer Michael Harris (Haim, Lana Del Rey, Vampire Weekend) built a studio in Northern California next to the Redwood Forest, and this is where Feist and her instrumental collaborators set up shop.
The album took shape as Feist was undergoing pivotal life changes in the form of the birth of her daughter and the sudden death of her father.  In a label press release, she explains that "The last few years were such a period of confrontation for me, and perhaps it felt that way to some degree for everyone. We confronted ourselves as much as our relationships confronted us. It felt like our relational ecosystems were clearer than ever and so whatever was normally obscured - like a certain way of avoiding conflict or a certain way of talking around the subject - were thrust into an unavoidable light. It became a chance to find footing on more honest ground when the effort to maintain altitude actually took more effort than just handing ourselves over to the truth."
 
A multiple Juno Award winner and Grammy nominee, Feist is one of the most acclaimed Canadian singer/songwriters of the past 20 years. She has never been the most prolific of artists, but has always made the wait for her audience worthwhile by releasing work of far greater substance than the prefabricated pop and R&B fluff sadly dominating the charts these days. Expect more heady material on the new record.

Links
Management: Robbie Lacritz