FYI
Content Producer Randy Lennox Speaks Out In Favour Of Bill C-11
Earlier this week, former Bell Media and Universal Music Canada president Randy Lennox provided the Toronto Star with an opinion piece about the pending Bill C-11 that hopes to bring Canadian content requirement equality between streamers and some online social media platforms in line with regulatory requirements mandated by Canadian broadcasters. It is reprinted here with the permission of the author.
Nov 09, 2022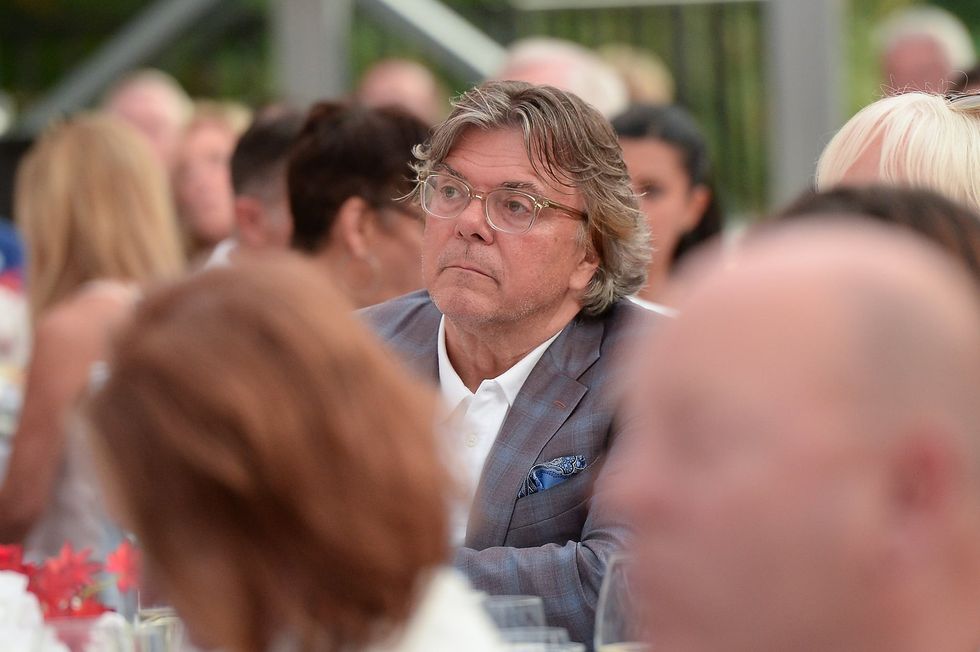 By External Source
The following is an opinion piece dealing with pending Bill C-11 legislation written by Randy Lennox, the former President of Bell Media and Universal Music Canada who is now a producer of Canadian film and TV documentaries. The article first appeared in The Toronto Star and is re-published with permission from Lennox, the author.
---
I've spent my entire career in Canada's cultural industries — and watched with interest, the varied opinions out there about the impact that Bill C-11 will have on content creation and online streaming. I thought it might be useful to separate fact from fiction.
Having worked in music, film, and TV, I have experience developing, buying and selling content. And while Canada has a deep and impressive pool of creative talent; the truth is our actors, producers, and writers face an uphill battle.
The fact is traditional broadcasting is in decline. As these revenues fall, sales of Canadian content to Canadian buyers fall too.
Meanwhile, global streamers like Netflix, Paramount+, Amazon Prime Video, and Disney + are thriving here. They view Canada as a great place to sell subscriptions and shoot productions but are not predisposed to invest in Canadian-created programming, nor are they required to do so.
Where does that leave our creators? On one hand: fighting for a piece of a shrinking market in traditional broadcasting. On the other: trying to land a deal with a global streamer that can dictate terms free from obligation to our nation's content system. Often, streamers demand full control and ownership before they'll give a project the green light.
To be clear, I'm a fan of the streaming giants. This is simply about creating a fair and even playing field where parity can exist.
What chance does a small independent producer from Halifax or Calgary have when sitting down at the table with a global titan? Heck, what chance does a traditional broadcaster like CTV or Global have — when they must work within a system while streamers can work outside of it, free from rules and regulations?
The last time the broadcasting rules were updated, the BlackBerry hadn't even been invented. We find ourselves in a place where our domestic broadcasters are mandated to invest significantly in Canadian content — but the global streamers are not. The disparity becomes more apparent as streamers begin to look more and more like traditional broadcasters in Canada, as in the case of Netflix, which will launch new ad-supported tiers in November.
Why does this matter? A country needs to be able to develop and produce its own stories. Doing so is part of what unites us as Canadians. How will we ensure that our stories continue to be told and heard?
It's time to bring the streamers inside the system. That's what C-11 will do. We're very close to a new era in which the playing field is levelled and the future of Canadian stories is bolstered in an authentic fashion.
To be absolutely clear: The legislation won't punish the streamers. It won't treat them unfairly. They'll just be subject to the same rules as everyone else.
I'm truly excited about the possibilities. When we put in place a system that mandates real and meaningful investment in domestic content, Canada will benefit as the streamers grow. More Canadian stories will be told and watched here at home and around the world. More Canadian talent will be recognized. More Canadian creators will be able to control — and benefit from — their intellectual property. Our economy and our culture will reap the rewards.
Canada has always punched above its weight in comedians, hockey players, and in music. I believe we can do the same in television and film. We have the talent. We just need a system that gives us a fair shot.
There has always been something in Canada about proving to the world we're the little engine that could. We may be polite about it — but we're ready to show the world what we're made of.