FYI
Singer Séan McCann Comes Clean About Life In Great Big Sea
An impromptu reunion of a sort for Great Big Sea took play Saturday night in St.
Sep 16, 2019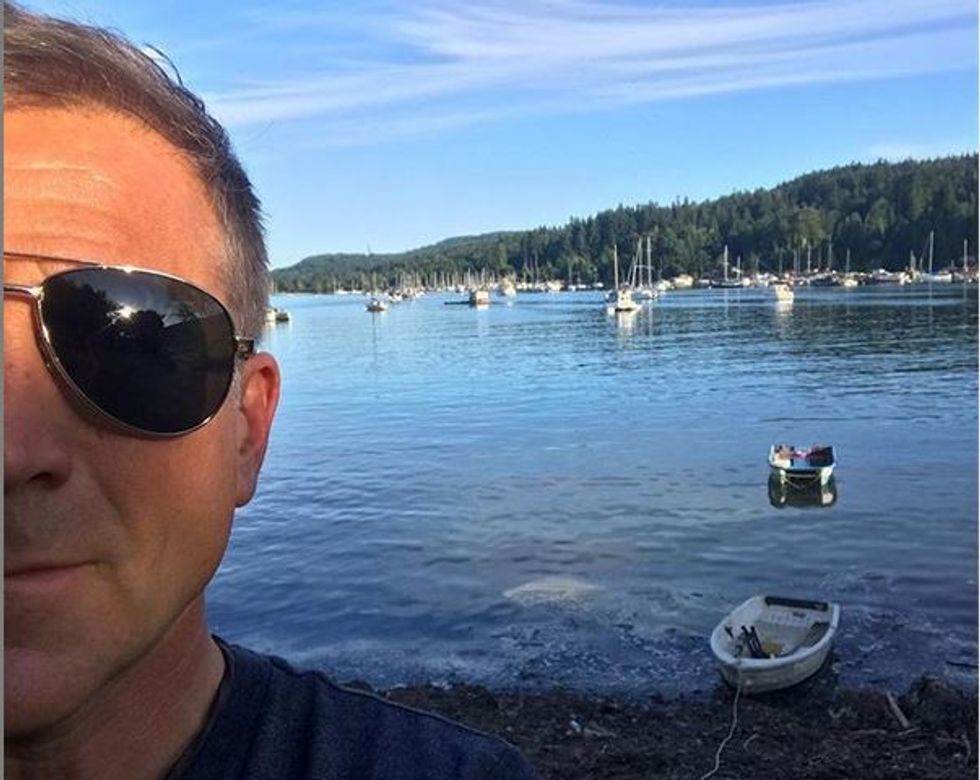 By External Source
An impromptu reunion of a sort for Great Big Sea took play Saturday night in St. John's at the annual Iceberg Alley Festival when Alan Doyle called his old mates, Darrell Power and Bob Hallett, on stage to close the show in front of about 3,000 fans.
---
Missing from the lineup was Séan McCann "The Shantyman" and Great Big Sea co-founder who quit the band in 2013 to deal with dark demons that involved alcohol as a way of self-medicating pain and perhaps even shame he suffered resulting from sexual abuse as a boy. He's gone on to release a series of albums and has also become a motivational speaker.
A few days ago McCann penned a painfully honest account of his past and his life and times in the band that made him famous. It was no reflection on Great Big Sea or its members, but more about coming to terms with addictions and haunted memories, the former put behind him and the latter's shadow that perhaps loom less frightening and poisonous than before.
Now living in Ottawa with his wife Andrea, their two children, and too many dogs and cats, he is touring his home province next month and frequently speaks with community organizations about his experiences with addiction and sobriety.
FYI in part re-publishes his story that appears on CBC News' Nfld. & Labrador website.
"…Great Big Sea was born out of the collapse of the cod fishery in 1992 and the subsequent lack of employment opportunities at home, our big little local band decided to give the music business a go.
"Somehow, through shared determination and some very good luck, we managed to build a lucrative career singing traditional Newfoundland folk songs and selling the "kitchen party" brand.
"We sold almost two million CDs (remember those?) and hoisted at least double that many "sociables" at thousands of soldout shows all over North America, all the while extolling the many virtues of Newfoundland and Labrador and inviting everyone to visit.
"A great many did, and for a time we were hailed as the province's brightest ambassadors and even bore the tourism campaign logos on our tour bus.
"In truth, this was no heavy burden because we were all genuinely proud of where we came from and eager to help promote the fledgling tourism industry as an economic offset to the devastating loss of our fishery.
"We sang our hearts out every night preaching the Newfoundland gospel, and for 20 years we were arguably the best Saturday night Canada ever had. 
"Unfortunately for me, every night was Saturday night. 
"I am an addict, and for 30 years I used alcohol and drugs to help me forget a painful past.
"I was sexually abused by my priest as a teenager and I carried that secret around inside until it almost killed me…"
– Read Séan McCann's sobering story in full on the CBC website
Séan McCann wrote the song One Good Reason based on the conversation he had with his wife Andrea in November 2011, when he realized he needed to stay sober:
And another video where McCann explains his past and where he is today.