FYI
Music Biz Headlines, Sept. 9, 2019
Jack De Keyzer (pictured) is a Canadian blues survivor, Shawn Mendes storms Rogers Centre, and David Crosby boosts Michelle Willis. Also in the headlines are Robbie Robertson, Rae Spoon, The Bassment, Van Morrison, Brittany Howard, Sonny Rollins, John Paul Jones, and Zimdancehall.
Sep 09, 2019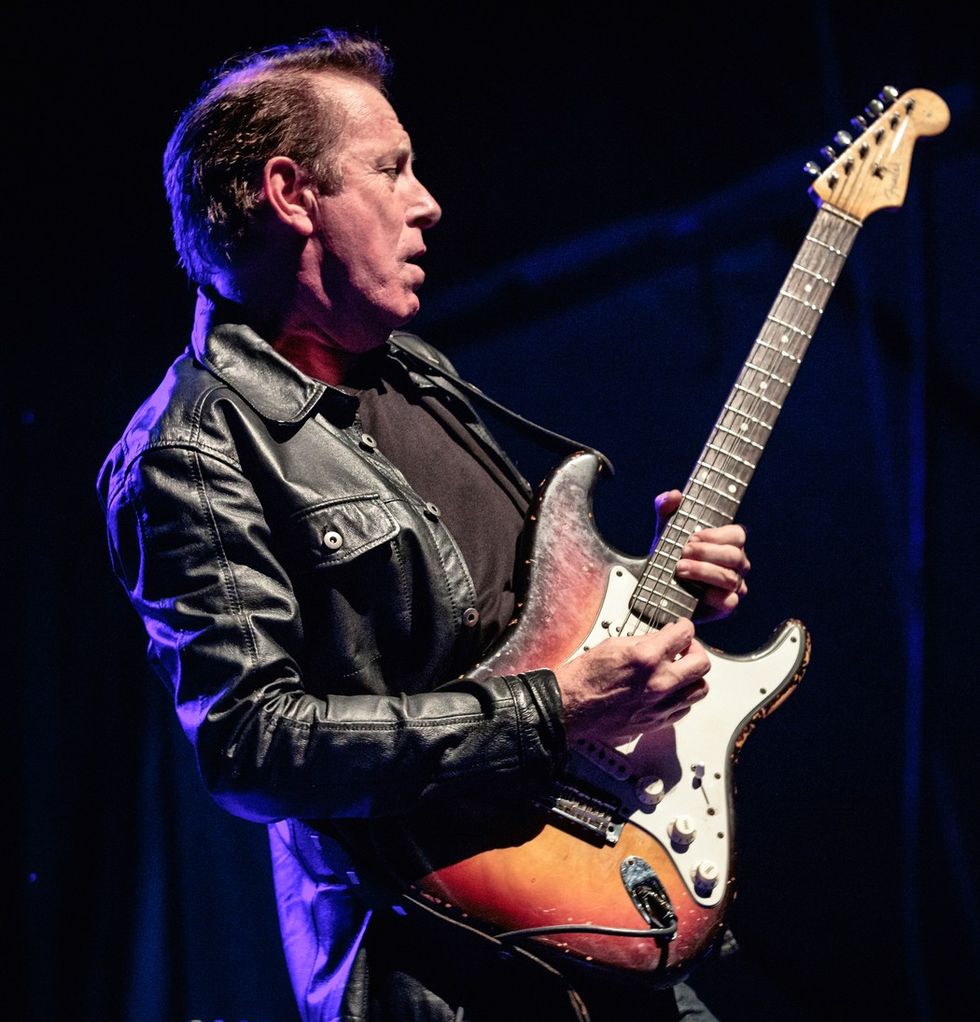 By FYI Staff
So if that was Shawn Mendes's first tentative step up into the realm of stadium-level stardom, let it be known that the pilot project has gone rather well. – Ben Rayner, Toronto Star
---
De Keyzer, a true Canadian blues icon, is not surprised by the loss of prime live venues saying that attendance at blues clubs has been in a steady decline in recent years. – Keith Sharp, Music Express
Robertson accepted a golden key to the City of Toronto on Thursday ahead of the Toronto International Film Festival premiere of a documentary celebrating his career. – CP
Michelle Willis will perform a live recording of her new album on Oct. 5 in Toronto, with David Crosby as her featured guest. For the past few years, she been travelling around the world, performing for live audiences in Canada, the United States and Europe, both as a solo artist and alongside other artists, like rock-folk legend Crosby and guitarist Becca Stevens.  – Brad Pritchard, Alliston Herald
The lab features computers and software for music recording, editing and production, and it's open to both beginners and experts. In addition to the software and the computers, the room includes a multi-channel audio system that will allow students to hear their creations and discuss with instructors and peers. – CTV News
Over eight songs, the Victoria-by-way-of-Calgary singer/songwriter expresses what it's like to live with depression, anxiety and other mental health struggles. –  Carla Gillis, NOW
Now, though, things are much more sophisticated. The thinking is that if enough data and be collected and crunched, it'll be easy to determine which songs truly have hit potential and which do not. – Alan Cross, A Journal of Musical Things
Saskatoon Jazz Society artistic director Don Griffith said the size and scope of this season is both scary and exciting for The Bassment. – Matt Olson, Star-Phoenix
Another Canadian musician wants his own hometown Tim Hortons commercial. Based on what he did at his local Timmies back in the day, it's safe to say the commercial wouldn't get a G rating. – Narcity
International
In the near future, the revenue generated by record sales is likely to surpass the revenue generated by CDs. –  Elias Leight, Rolling Stone
This is the sound of not really trying. What became known as Morrison's "revenge" or Contractual Obligation album is perhaps the most distinguished of many record label f-yous. – Tom Maxwell, Longreads 
Her deeply personal solo detour from Alabama Shakes fuses funk and spiritual and leaves Amsterdam rapt. – Kitty Empire, Guardian
Tencent is about to get some seriously strong competition in the streaming music space in China. – Murray Stassen, MBW
Regarded as one of the greatest jazz saxophonists of all time, retired "Saxophone Colossus" Sonny Rollins gives a rare interview. – uDiscover Music.
Critics, scholars, and fans are frequently caught up in the idea of an ideal black sound. – Dwandalyn Reece,  NPR
– Patrick Kingsley, Sydney Morn
" It was instrumental music, but I'm not Jeff Beck. I remember a promoter saying, 'We can't grow it.' Oh, well, fuck you all." – Martin Kielty, Ultimateclassicrock
45 and 15 years after their releases, Good Old Boys and The Dirty South still speak to the best and worse impulses in America. – Jon Blistein, Rolling Stone