FYI
Media Beat, March 14, 2022
Mar 14, 2022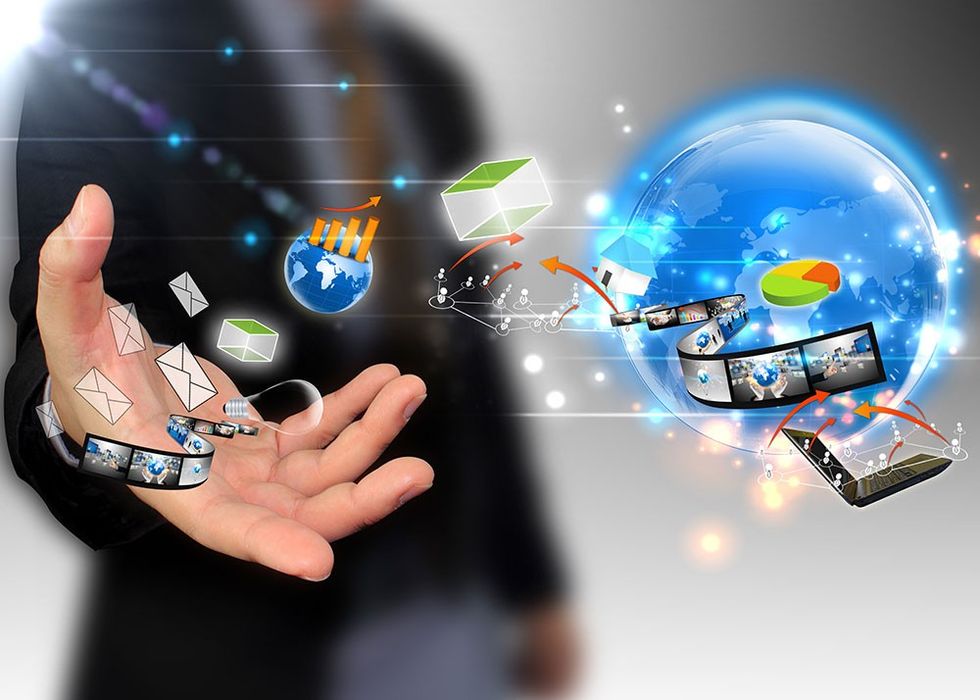 By David Farrell
The authenticity of this March 5 performance appears to be real and as some viewers have noted, it is not uncommon for instruments to be available for performers and passing pedestrians to play.
---
Rogers Communications Inc. is tapping credit markets for $19-billion, locking in financing for its planned takeover of Shaw Communications Inc. ahead of an expected rise in interest rates.
Rogers launched a marketing campaign that expected to sell US$7.05-billion of bonds to U.S. investors and an additional $4.25-billion in Canadian dollar-denominated bonds. The offerings are expected to be priced as early as Monday evening. – Andrew Willis, The Globe and Mail
Bell Media is once again gutting newsrooms with another round of layoffs, this time targetting Vancouver.
As reported by Daily Hive, several high-profile staffers at CTV Vancouver and Bell-owned radio stations were laid off. Moreover, Daily Hive shared tweets confirming the cuts from several of those who were laid off. – Jonathan Lamont, MobileSyrup
As part of a consent judgment, TVAddons' founder and Montreal resident, Adam Lackman, has admitted liability and agreed to pay $25M in damages to a collation of telecom giants, which includes Bell Canada, TVA, Videotron, and Rogers.
Back in 2017, the operator of TVAddons, the largest Kodi add-ons repository, was sued by Bell Canada, Bell ExpressVu, Bell Media, Videotron, Groupe TVA, Rogers Communications, and Rogers Media over copyright infringement in Canada's Federal Court.
In a letter dated February 18, 2022, the media companies and Lackman agreed to a consent judgment and explained the agreement to Federal Court. – Usman Qureshi, iPhone in Canada
Steve Jordan leaves his CBC post
The founder and ED of Polaris Music Prize took over as Sr. Director of CBC Music in March of 2020. This weekend he announced his departure. What follows is his post.
The federal government needs to get its story straight about the state of wireless competition.
Its market assessments of late seem to depend on which way the wind is blowing in Ottawa. And, let's face it, there's plenty of hot air gusting through the corridors of power in our capital on any given day.
At the start of this year, for instance, the Trudeau government boasted that wireless prices were falling because it had the gumption to put the Big Three carriers in their place.
Go ahead and snort. It will make you feel better. Because a nanosecond later, Ottawa was telling us too many Canadians are, in fact, still overpaying for wireless services.
Confused? You're not alone. – Rita Trichur, The Globe and Mail
Bell Media tells the Star "the time is right" to explore development for the iconic heritage building and that it plans to move its studios from 299 Queen Street West during the construction period.  – Ivy Mak, Toronto Star
Google and Facebook paid Australian media companies around A$200 million in the past year because of new regulation that has helped the local industry, according to a new report. – Financial Times
The call is going out to Radio to unite for Ukraine. "Tears For Ukraine" is an anthem to bring the world together to keep the focus on Ukraine until the situation is resolved fully.
B. Eric Rhoads, CEO, Streamline Publishing joined with artists Billy Craig and Matt Jacobs to co-write "Tears For Ukraine". He is asking stations to download and add the song into rotation. – Radio Ink
When Republican politicians say that Putin would not have invaded Ukraine under Trump, they are probably right. But for the wrong reasons. – MSNBC
What is the relationship between Russia's oligarchs and Putin's government? How has this relationship evolved since Putin rose to power? And what is the limit of their loyalty? Bill Browder, along with others, explain how Russia's oligarchs work and the end game of sanctions against them. – Steve Paikin, The Agenda
Despite the threat of repression, the resistance of Russian artists in their own country is growing stronger, including by a group of children's book authors who urge Putin to end the war in Ukraine.
… Senior culture workers have resigned, including the curator and artists for the Russian pavilion at the Venice Art Biennale. The artists have stopped working on the pavilion. "There is no place for art when civilians die under rocket fire, when citizens of Ukraine hide in shelters, when Russian protesters are silenced," Kirill Savchenkov, one of the artists, said in an Instagram post.
Meanwhile, the Biennale organizers have officially banned Russian delegations from participating. – Deutsche Welle
The Kremlin instructed Russian state media to feature Fox News host Tucker Carlson "as much as possible," according to Mother Jones.
A leaked 12-page war memo, titled "For Media and Commentators," told Russian media that it is "essential" to use more Carlson segments in their coverage because of his positions on the war in Ukraine, Mother Jones reported.
Carlson "sharply criticizes" the actions of the United States and NATO and their "negative role in unleashing the conflict in Ukraine," the memo said, per the media outlet. – Joshua Zitser, Business Insider India
He is also critical of the "defiantly provocative behaviour from the leadership of the Western countries and NATO towards the Russian Federation and towards President Putin, personally," the memo continued.
How about this genius?
There has been a lot of idiocy written about the horrifying events in Ukraine. But this guy -- professional god-botherer, Pat Robertson -- gets my vote for Imbecile of the Year. According to published reports, this bozo said, "Putin is being 'compelled by god' to fulfill a biblical prophecy."
God posted a response on his website: "Do you people actually listen to this asshole?"  – Bob Hoffman, The Ad Contrarian