FYI
Lowest Of The Low: Hey Kid (You Got Soul!)
A strong ska component and fiery guitars help deliver the message.
Oct 03, 2023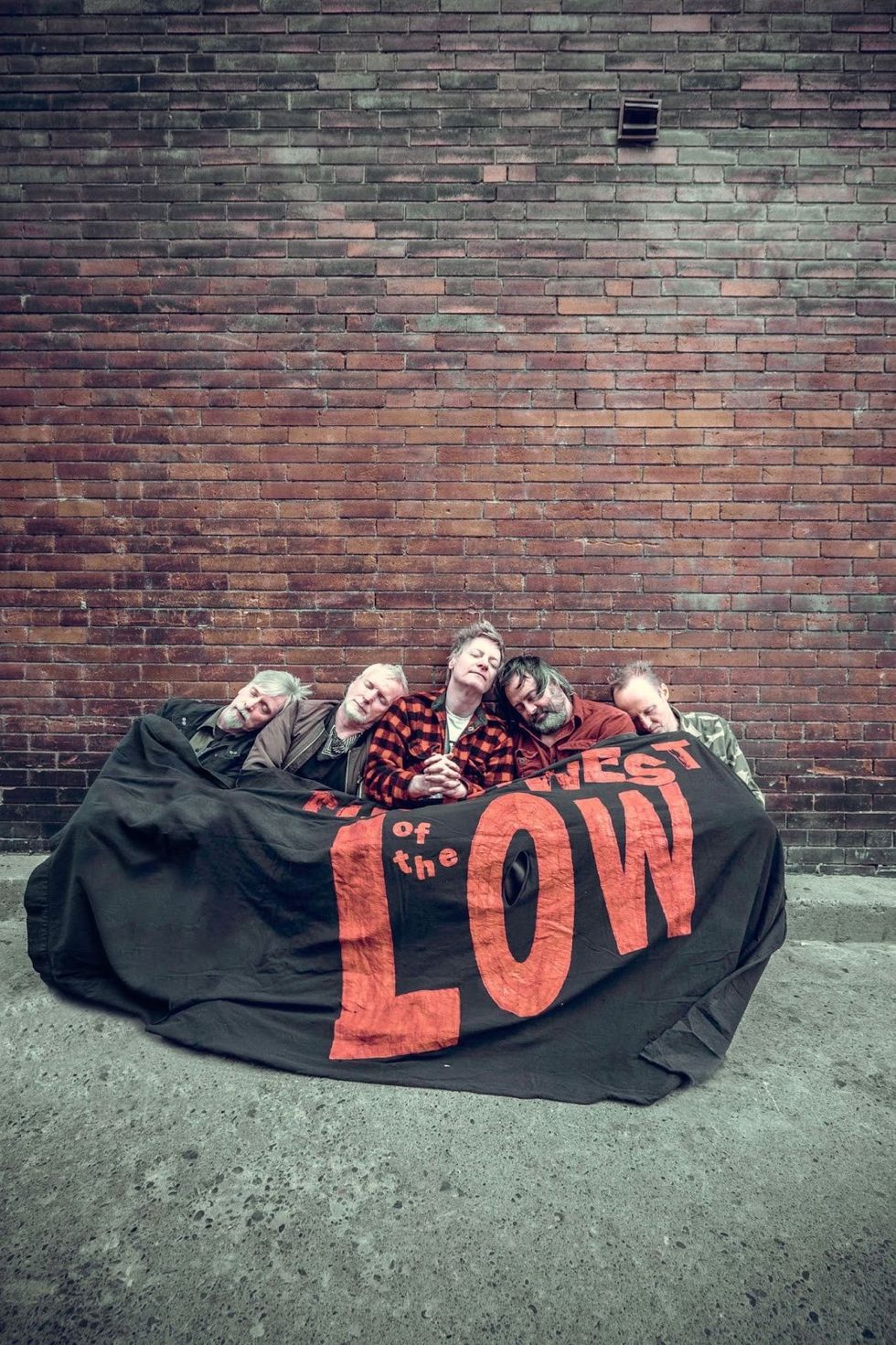 By Kerry Doole
 Lowest of the Low - Hey Kid (You Got Soul!) (Sonic Envy/Warner Music Canada): Tomorrow (Oct. 6), this veteran Toronto indie rock band releases a new album (their sixth studio full-length), Welcome To The Plunderdome.
---
It is preceded by the band's first single and video Hey Kid (You Got Soul!), and it's a winner. It features a vital ska component and fiery guitars supporting frontman/principal songwriter Ron Hawkins' signature gritty vocals and compelling lyrics. The adrenalized cut comes with a vibrant video directed and shot by Low drummer David Ray Alexander, featuring social media video favourite @Aranivah.
In a label bio, Hawkins explains that the cut "is about a kid so full of rage that he winds up in prison. He has an epiphany there about turning your rage into something positive and the need to band together to change things. The song is a bit of a nod to my uncles, as I come from a family with bank robbers."
There is rage in many of the new album's tracks, as Hawkins tackles social and political issues with honesty and insight. He stresses that Lowest of the Low remains a band "full of piss and vinegar. Not since the early days of The Low 1.0 has the band felt so tight as a unit, all cylinders firing in the same direction." His comrades deliver the goods musically (this scribe has heard the entire album). Boosting the Low sound on many tracks is a horn section of ace Toronto area players dubbed 'The Legitimizers.'
Of note is that the band is the subject of a new documentary titled Subversives | The History of Lowest of the Low by independent filmmaker Simon Head. The documentary was self-funded by Head., and, according to a press release, "it follows the ethical path Lowest of the Low took in the early 90's that champions the spirit of DIY and independence. It is the story of how a band stood by their guns and followed their path to what they consider success."
In terms of commercial success, the group's heyday was in the '90s, especially with the platinum-selling debut album, Shakespeare My Butt, now rightfully deemed a Canrock classic. Welcome To The Plunderdome confirms they remain a potent force worthy of your attention.
LOTL is now playing Ontario dates, including Waterloo tonight (Oct. 5) and Toronto's Danforth Music Hall on Oct. 6, then shows in Kingston, Ottawa, Peterborough, and Hamilton. Check the itinerary here.
Links
Publicity: Cristina Fernandes, Listen Harder