FYI
Who Wrote Those Sweet Christmas Songs and Why I Still Play Them
For any musician called on to play Christmas music, it can either be 'big party fun' or pure drudgery.
Dec 14, 2018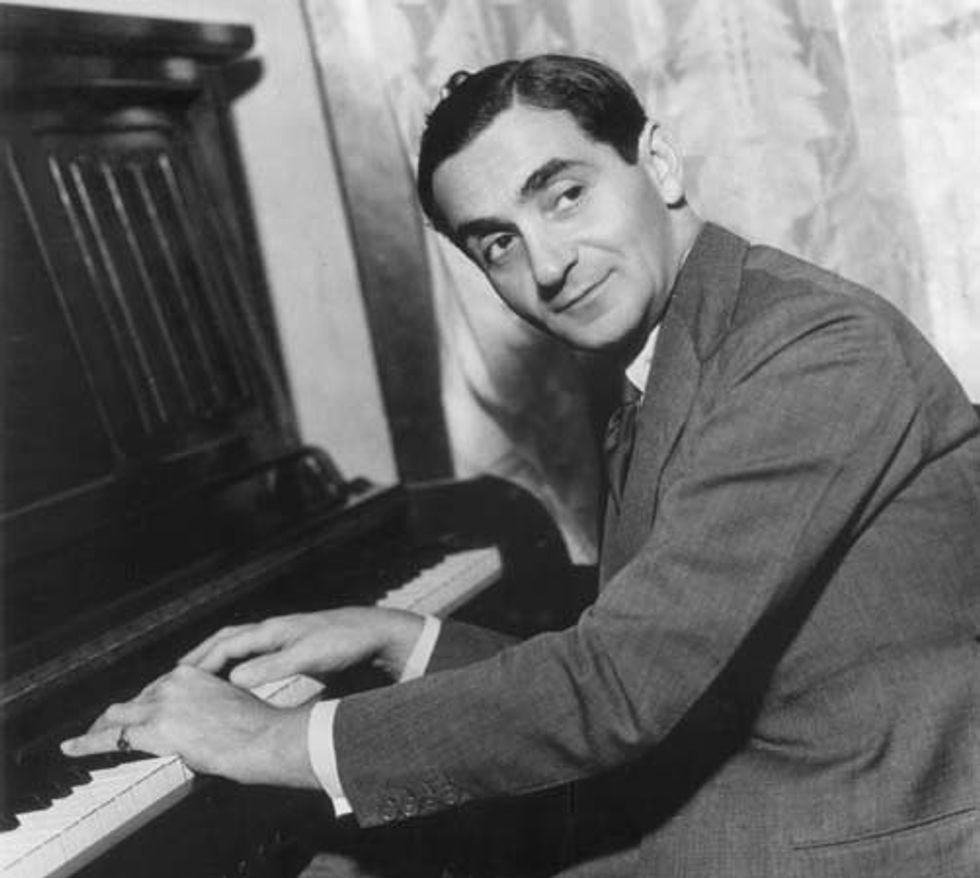 By Bill King
For any musician called on to play Christmas music, it can either be 'big party fun' or pure drudgery.
---
Three years in succession I played a private affair in an upscale Toronto home on a grand white piano in a rose-tinted salon of a decorative invention that was a far cry from my first piano gig in 1962 at the local V.F.W in Jeffersonville, Indiana. Before me then, a toothless piano, keys missing and of a no-name variety. The body burnt to a crisp by too many Lucky Strikes, and few misses. A sacrifice to the cigarette demons of middle earth: A match made in hell.
Throughout the evening a seasoned barmaid dropped by and whispered in a smoky rasp, "you play real good boy and, so you know, these are veterans, and they prefer marches." Of course, it's Christmas Eve and a playlist of John Philip Sousa pomp, absent circumstance, is mandatory fare. I must have played "Stars & Stripes" a half dozen times.
The years in between: A calendar of hit and miss gigs – some great, others the worst nightmare – the worst of the worst always reserved for New Year's Eve. It must be a good fifteen years back when I was double booked – that being, 4-6 p.m. downtown Toronto at a private Christmas function and sets 4, 5, 6 at the Prince Edward Hotel in Markham. Keep in mind I'm a cyclist whose driver's licence lapsed in 1980. Getting near any gig beyond the downtown core is always an adventure.
I arrive moments before start time and notice there's no piano. I locate the event planner who then begins frantically waving her arms and sets everything in motion. A piano is located, and then shoved dead centre of the lobby. I'm now feeling secure and at ease with the surroundings and ready to 'Rudolph rumble' when the organizer returns to say, "We have to decorate the piano – let me find help." Cool!
Minutes later two very pissed men in white – let's say "put upon" staff – arrive with two candles and a plastic Poinsettia bouquet. I'm digging the attention. The men then decide to light the candles while I'm ripping through "Sleigh Ride." The piano is rumbling and bumbling, shaking and baking and I ask them to wait to song's end. That's when they throw me that look of evil – that pent-up "I hate you, I hate myself, I hate this gig and most of all, I hate Christmas."
This they do and, true to my instincts, both candles slide forward, tip over spilling gobs of hot wax on my jacket, across my fingers and finally end by singeing the hair on the back of my hands.
I'd been waxed and nearly mummified!
I quickly sprint to a nearby washroom - run cold water over the hands - stand in front of a long mirror and stare at my jacket covered in blotches of thick candle wax. Fortunately, I wasn't harmed, but the jacket took a beating. I hit up the staff for a drying cleaning slip of which they refuse. "We weren't there to see it happen and therefore we aren't responsible." In other words – "fuck you."
In the early nineties, I got called to play city hall with one of my new vocal discoveries – nine times out of ten a female. Why this is, I can't answer; but it's pretty much the ratio of great male jazz singers to women. That summer I featured the young singer on the Beaches Jazz Festival alongside powerhouse -take-no-prisoners - Liberty Silver. Liberty was always the commander and my drill instructor. If you were courageous enough to share the stage with that "big voice", then you got everyone's attention. This young woman did.
It's Christmas at city hall. A staff member caught the woman at Beaches Jazz and insisted she sings a couple of numbers for the kids and dignitaries. A lot of attention was coming her way; in fact, her dad got wind of the occasion, called and brushed me off, with "She don't need you. I know Bill Cosby." Honest to Zeus, he said that. I agreed with him. There was no way I could compete with the "Coz" or wish to manage anyone, let along an 18-year-old with a spooky entourage.  
It's a half hour before "showtime" and staff is panicking. Me? I'm only a few years away from a free waxing. What could go wrong?
Where is she?
It's Star time!
She eventually arrives with seven or eight hangers-on, and mother. I inquire, "what holiday songs are we doing?" She thinks for a moment and says, "I don't know any Christmas songs." "Seriously?" I'm mortified. "how can this be, "I ask. "You don't you know "Silent Night" or that Rudolph song?" She thinks for a moment and says, "I could."
There were no iPads, smartphones as such, so it was pull anyone within reach aside for lyrics. The smaller children I asked looked on with glee and were of little help. Then it dawned on me – ask Santa. I approach the jolly red man. "Do you know the lyrics to "Silent Night" sir?" The serious-faced man pauses, then responds, "Why of course I do son: get me paper and pad." Santa goes about scribbling lyrics and produces the completed sheet. I then ask, "How about Rudolph?" to which he responds, "that's a child's song – ask a child." I'm on the move. "Kids, who can sing me a couple of verses of Rudolph?" They all do, and I got the lyrics down. I then pull the young singer aside and rehearse both melodies.
Showtime! "Folks, we have a treat for you this afternoon. Bill King's at it again and what a talent he's brought along for this special occasion. Bill will you introduce?" I do just that and then intro "Silent Night" and signal the aspiring young singer to enter. That's when I hear - "Silent Rudolph!" Need I say any more. Career on hold!
This brings me to those wonderful songs and my Jewish brothers who for the most part scripted those melodies in my holiday repertoire. I was sharing conversation with the lovely Sam Broverman, just before he was about to chat with Ted Woloshyn at Newstalk 1010, about his new CD -- A Jewish Boy's Christmas, for our Saturday bash. The conversation also touched on the rise of anti-Semitism since the election of Donald Trump (57% increase in the US in 2017) and  the fear and outright hatred the far-right continues to stroke against the Jewish populace and the Christmas songs penned by those they rile against: the songs their children so merrily sing each holiday season.
Sam and I recalled that rich history – the early days of pop music and cultural marriage between oppressed races. If you are unaware of the originators – let me share a few:
1."Winter Wonderland" – Felix Bernard, Richard B. Smith - New York-born.
2. "Have Yourself a Merry Little Christmas" – Ralph Blane and Hugh Martin and part of the musical film, "Meet Me in St. Louis' - 1944.
3. "Santa Claus is Coming to Town" – Fred Coots and Haven Gillespie. Coots wrote 12 Broadway shows and over 700 songs.
4. "Let it Snow, Let it Snow, Let it Snow" - Sammy Cahn and Jule Styne, born in Eastern Europe and immigrants to the United States.
5. "It's the Most Wonderful Time of the Year" – Edward Pola and George Wyle, born in New York City of Jewish parents who immigrated from Hungary.
6. "Do You Know it's Christmas?" – Midge Ure, Bob Geldof.
7. Rudolph the Red Nosed Reindeer – Johnny Marks. Marks also wrote "A Holly Jolly Christmas" and "Rocking Around the Christmas Tree."
8. "Sleigh Ride" – Leroy Anderson, Mitchell Parish. Paris was born in Lithuania and immigrated with his family to the U.S. at age one.
9. "White Christmas" – Irving Berlin, whose father was a cantor in a synagogue in Russia until the family immigrated to the U.S.
Oh, one more – my fave – "Baby It's Cold Outside" – Frank Loesser!
As I'm writing – the phone is silent. I'll take that as a hint and wait until Ted and I round-up singers for our annual Christmas party: December 22, – noon to 3 p.m., Newstalk 1010. And yes, we call Christmas – Christmas, and New Year's, New Year's. No culture wars here!