FYI
Vinyl Is Spinning Huge Sales For Sunrise Records
Sunrise Records' president Doug Putman doesn't buy the popular mantra that music sales are cooked. Proof of this is the fact that his chain of nationwide stores sold close to a half-million vinyl albums last year.
Jan 24, 2018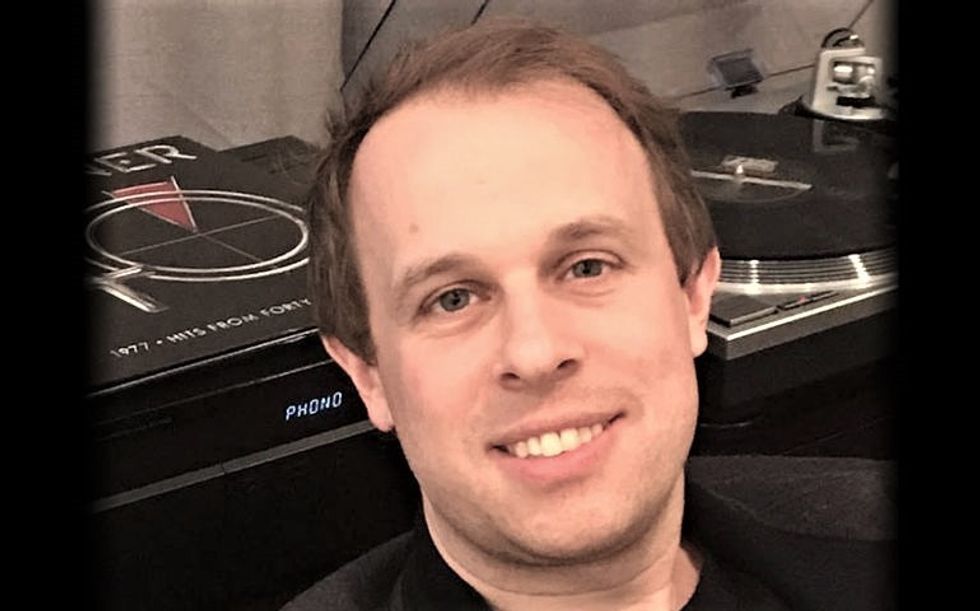 By David Farrell
Sunrise Records' president Doug Putman doesn't buy the popular mantra that music sales are cooked. Proof of this is the fact that his chain of nationwide stores sold close to a half-million vinyl albums last year.
---
That's right. Sunrise sold just shy of 500,000 vinyl recordings and most with an average sticker price of $29.99.
And that's just the half of it.
Last year, Putman expanded his Ontario-based 12-store chain by negotiating leases from mall owners left holding the bag when HMV declared bankruptcy, and in the space of a year grew to 82 stores nationwide. Today he employs about 800 staff working full or part-time in Sunrise locations, and he has plans for more expansion in 2018.
The 33-year-old doesn't sound whipped having accomplished in record time what a lot of other chains have failed at.
In a phone interview yesterday, Putman said he plans to open another four to five stores in 2018 and further expand business with a transactional website.
"We accomplished a lot in 2017. We got all the (new) stores opened by August 1, and that required lots of work. We're pleased with where we are at. It was a great year and all the suppliers – labels, studios – are very happy with our performance. Our indie bands are doing well for us too. We take consignments on local acts with CDs and vinyl, and they are performing well."
It's a success story echoed by Universal Music Canada. "We've believed in Doug's vision so partnered with him early on," company president and CEO Jeffrey Remedios says, adding that "his team's results have exceeded our lofty expectations."
This kind of endorsement isn't easy to come by in the retail business and in particular the record retailing business.
In all, Sunrise has about 100 suppliers and inventories 5,000 SKUs in its 120K-square-foot Ancaster, ON headquarter.
Looking forward, Putman expects to open four or five more stores in 2018, but there's another area for growth that got lost in last year's store expansion.
"The strategy this year is to execute what we had planned in 2017, and that is the launch of a website that can handle online sales.
"We ended up delaying our online presence to focus on getting the stores done right last year," Putman explains. "Our plan now is to get a fully functioning transactional site up in the next three to four months. We recently surveyed our customers, and the overwhelming feedback we received was that this is what they most wanted from us, and that's what we are working on giving them now."
Until he acquired the five-store chain from the Perlman brothers (Malcolm and Roy) in 2014, Putman had no connection to music other than being a big fan of pop and vinyl. His outsider status perhaps made him an ideal candidate to find a niche in the market that could be successful.
Four years ago CD sales were in a tailspin as consumers shifted to digital files largely purchased from iTunes' stores. Putman's prior background was in running his family's business, Everest Toys, a distribution company representing clients such as Mattel and Hasbro.
He knew about inventory systems, his background was in sales, and he believed in software and that there is still a sizeable audience wanting to own physical copies, whether they be board games or recordings.
Astutely, he wasn't going to fall into the trap of over-stocking his stores or trying to be trendy. The average store size is 2500-square-feet, all located in suburban malls and secondary markets. He says he'd love to have mainstreet stores in cities such as Toronto and Montreal but admits that the rents are too high to make financial sense. "We are always looking, but for now we haven't found a way to make it work," he says.
So, it's a mean and lean operation he operates that offers a mix of goods that make it more pop emporium than a pure record store, but the customers keep coming in and the till keeps ringing in sales.
As for its inventory mix, the average Sunrise Records store inventories a ratio of 30-percent CD, 20-percent vinyl, 20-percent Blue-ray and video, and 20-percent apparel, toys and games. His split on catalogue to currents is 65/35 and CDs vary in price. Front-line new releases on average are priced at $12.99 and catalogue titles run between $5 and $10.
He has one more big surprise for 2018, but for now he's keeping it up his sleeve.