FYI
RIP: Quebec Music Producer Paola Simonetto
Partner to celebrity musician Aldo Nova, her death came as a shock to a great many in Quebec's music industry who were unaware of the debilitating pancreatic cancer she endured in the past two years.
Jan 08, 2018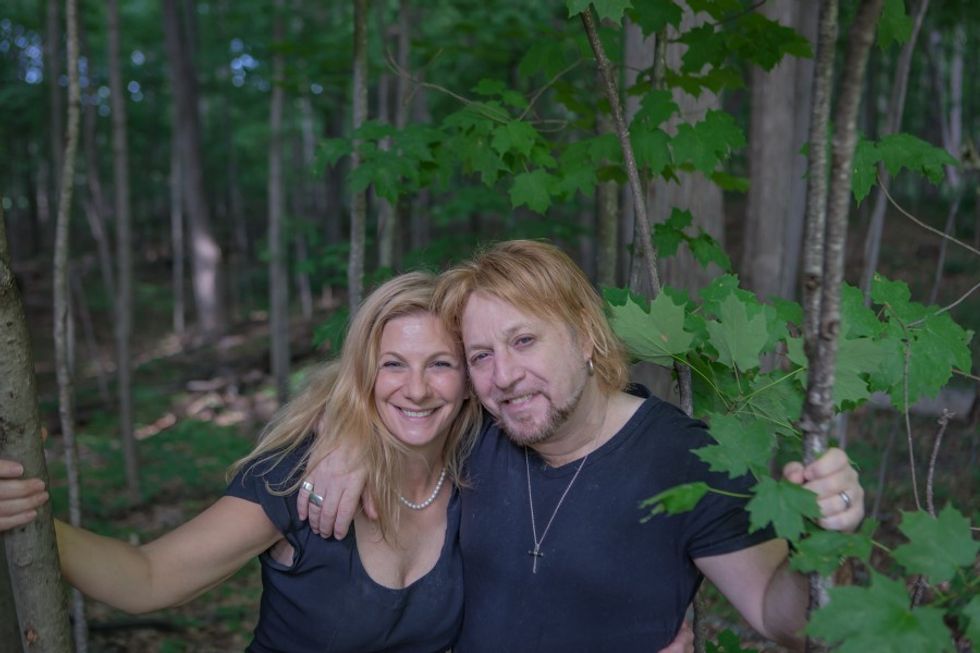 By David Farrell
Paola Melania Italia Simonetto, a former VP of Programming for Musiqueplus and MusiMax died December 25 in Montreal. She was 56.
---
Partner to celebrity musician Aldo Nova, her death came as a shock to a great many in Quebec's music industry who were unaware of the debilitating pancreatic cancer she endured in the past two years.
Simonetto was head of development and talent recruitment for Musiqueplus and MusiMax between 1998 and 2004 and served as Senior Producer between 1998-2001. In these roles, she played an essential role in launching the careers of many Quebec celebrities, including Louis José Houde, Patrick Groulx, Mike Ward, Simple Plan, Isabelle Desjardins, and Chéli Sauvé Castonguay. She was also the senior producer and booker for Musiqueplus' 18th anniversary at the Bell Centre in '04, featuring a cast of stars that included Avril Lavigne, Simple Plan, Houde, and Groulx.
She also produced a monthly series spotlighting artists such as David Bowie, REM, Janet Jackson, Coldplay, Radiohead, Lenny Kravitz, Simple Plan, Green Day, and Blur.
In 2015, she took her camera skills to Montreal firm CMJ Productions II where she was part of a development team creating HD documentaries and then left to join LGG Inc. – a boutique marketing and PR firm specializing in pop culture videos, long-form productions, music licensing, and social media strategies.
A year later, in 2016, Simonetto launched her own firm, Femme Fatale Glamour–an online boutique catering to women with a taste for chic '40s and '50s retro Hollywood fashion outfits. A companion site geared toward young people was in development when she died.
Tributes
"Paola was universally loved by the music industry.  She was smart, creative, intuitive, and had an amazing eye, and ear, for talent.  During her time at Musique Plus, she helped launch the careers of many artists, both English and French, and was always prepared to take a chance on new talent that inspired her.
"Paola loved music, and it showed in the programming that she created.   She worked long, tireless hours and took great pride her work, but, at the same time, always had fun doing it.  Her passion was contagious amongst her team and amongst all of those, including myself, who had the good fortune to work with her.
"For the past six years, Paola continued to work in music alongside her paramour, the famed artist/producer/songwriter/guitarist Aldo Nova.  Before she passed, she had the opportunity to see him realize his new recording, Aldo Nova 2.0, the rerecorded and reinterpreted version of the album Aldo had initially recorded 35 years prior. 
"I am truly grateful to have known Paola.  She will always be remembered as a great friend and a great friend to our music family. A bientôt mon ami."  – Lisa Zbitnew
"I had tremendous respect for Paola. She was as hard a working person as you could find anywhere. Before I came to MusiMax (the second time as VP of Programming in 2007), she was programming and running both MusiMax and Musique Plus at a time when both stations were remarkably active. It seemed like she lived at the station she was there so much. She was promoted from the journalistic side of Plus, as she had been the Senior Producer of the daily news show, which I think was called Fax. She treated her team like family, and they adored her, but she tolerated no bullshit. She expected everyone to deliver their 150%.  
"One of the things I think she was most proud of was the programs she created with her team.  She understood her audience, she profoundly understood the francophone pop culture, and she created highly original programs that were funny, musical, well-crafted and engaging. She also fought hard to make her programs in-house at a time when the industry tendency was to buy piles of crap from the MTV brand and slap French subtitles on them. Paola had a wonderful laugh and a 1000-watt smile, at the visitation the other night we all talked about how we could still hear that laughter and feel the radiance of that smile. 
"None of her friends knew about her getting sick. She was diagnosed with pancreatic cancer in October of 2016. Her family told us that the last months were excruciatingly painful for her and they were relieved that she no longer had to endure the pain. 
"Paola's contribution to contemporary pop culture in Quebec was deep and profound. It is so sad to know that she is no longer with us. We are all in shock." – Matt Zimbel
"She was a great, great person who worked at Music Plus for many years as a producer and did so many incredible things there. She also helped so many artists in her time at the channel. I have always considered her to be a true friend and I was shocked to hear of her death!!!!" – Diane Pinet
On Facebook, Aldo Nova refers to his deceased partner Paola Simonetto as "an angel on earth who came down to share her light, happiness and joy with everyone she came into contact with."
In his post, he dedicates his remake of "Can't Stop Lovin' You' from his upcoming album, Aldo Nova 2.0. "She was the love of my life," he writes. "She was my everything. I love you more, forever and an eternity longer," adding that the accompanying video "is Paola's Christmas present to you all…"