FYI
RIP: Maple Music Champion, Arnold Gosewich
Updated: 16.30. Former music industry executive-turned literary agent and book publishing consultant Arnold Gosewich died peacefully in Toronto Sunday, October 20. He was 85.
Oct 20, 2019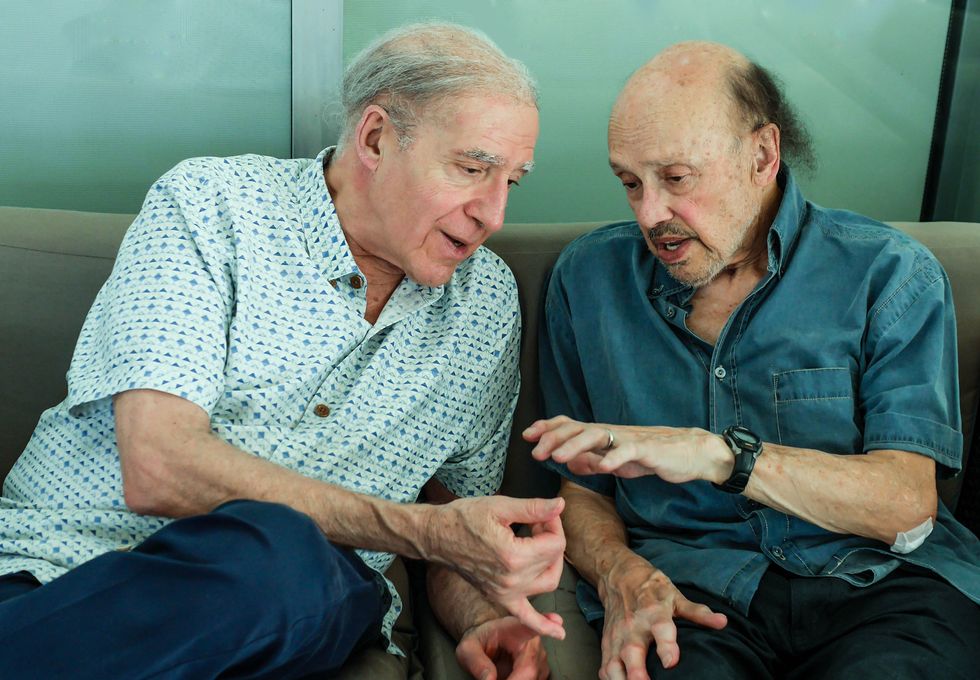 By David Farrell
Updated: 16.30. Former music industry executive-turned literary agent and book publishing consultant Arnold Gosewich died peacefully in Toronto Sunday, October 20. He was 85.
---
In his day, as president of Capitol Records (of Canada Ltd) and, later, CBS Canada (now Sony Music), Gosewich had a brilliant career that was hallmarked by unparalleled success in developing and selling Canadian artists at home and abroad.
Born in Ottawa, he graduated with honours in Business Administration from Clarkson U in Potsdam, New York, where he befriended fellow Ottawan Harvey Glatt. In 1957, the two of them opened up the first of what would become a chain of 15 Treble Clef stores. He left before the expansion to join competitor Alex Sherman who was busy expanding his music empire with the Sherman's Records chain and a rack-jobbing arm that spanned eastern Ontario, Quebec and the Maritimes. Gosewich had become a minority owner in the business when it was sold ten years later to Capitol Records.
In 1969 he became president of Capitol, leading a company with 800 employees engaged in manufacturing, retailing, wholesaling, and music publishing and, by his account, losing about a million dollars a year as a result of waning income from the Beatles catalogue and a spitoon of lacklustre Capitol US artist releases.
It was at this point that Gosewich became more than a numbers guy. With Paul White heading A&R, Gosewich made the decision to offset losses and return to profitability with a roster of Canadian artists and licensed or distributed labels. Almost out-of-the-box, the company had an international hit with newly signed Anne Murray (inked by his predecessor Ron Plumb) and followed with other homegrown hits from acts that included Edward Bear, Gene McLellan, Sugar Shoppe, Pierre Lalonde and Beau Dommage. Distributed labels brought in included Daffodil, Anthem and Aquarius Records with rosters that included A Foot In Coldwater, Fludd, Rush and April Wine.
It was during his tenure with Capitol that Gosewich bought into a giant crapshoot called the Maple Music Junket, an idea conceived by journalist Ritchie Yorke to promote Canadian talent by bringing influential foreign record executives and media to Canada for a series of artist concerts in Montreal and Toronto.
After seven years at Capitol, Gosewich joined CBS Records as president in 1977 and stayed for five years, resigning in 1982 after fending off mounting interference from the US division. The half-decade running the Canadian operation was marked by significant expansion of the company's manufacturing division and its Canadian A&R roster. One of the first significant changes he made was hiring Jeff Burns to head the A&R department.
He interviewed two candidates for the job: the late Deane Cameron, who had become Paul White's nominal understudy at Capitol Records, and Burns, whose success at GRT Records had made him a star talent scout. Burns won the day, and his signings went on to sell well north of 30-million albums worldwide, catapulted by the successes of Loverboy, Platinum Blonde, Gowan, and Dan Hill. Meantime, the Quebec branch achieved multi-platinum successes with Harmonium and francophone singer Celine Dion.
During his careers at Capitol and CBS, he was the President of the Canadian Recording Industry Association, now known as Music Canada, a director of the Canadian Songwriters Hall of Fame and the Ontario Film Development Corporation. Acknowledging his incontrevertiable success, Gosewich was named the Juno Awards' Music Industry Man of the Year in 1973.
Following his tenure at CBS, Gosewich was offered executive positions with record companies in New York and L.A. After discussing the opportunities with his wife, Jackee, he decided to stay where his friends were, in Toronto, and quite unexpectedly was offered a job as president of Macmillan of Canada, which was also losing about a million dollars a year. With zero knowledge of the book industry, he was again successful in returning a company to profitability. It was at Macmillan where he reunited with Anne Murray, who, in consort with writer Michael Posner, delivered her autobiography, entitled All of Me.
A few years later he set out on his own as a literary agent and book publishing consultant. One of his final deals was again with Posner for a soon-to-be-published collection of stories about Leonard Cohen, as written by several hundred people who knew him at various points, from high school through to his finale in 2016.
In summary, Arnold Gosewich proved to be anything but a buttoned-down bean counter. He never professed to have the ears to pick winners, but he listened to his A&R and promotion people and backed them in their choices. As he was to tell Bill King in an FYI interview two years ago, "I can't say every recording contract I negotiated I was passionate about the person's music or their voice. I depended on Paul White at Capitol and the other guys at CBS" for that.