FYI
Q&A: SOCAN Interim CEO Jennifer Brown
Just over a month into her current role as SOCAN's Interim CEO, Jennifer Brown sits in the hot seat and talks about the PRO, the pandemic and her illustrious family history.
May 31, 2020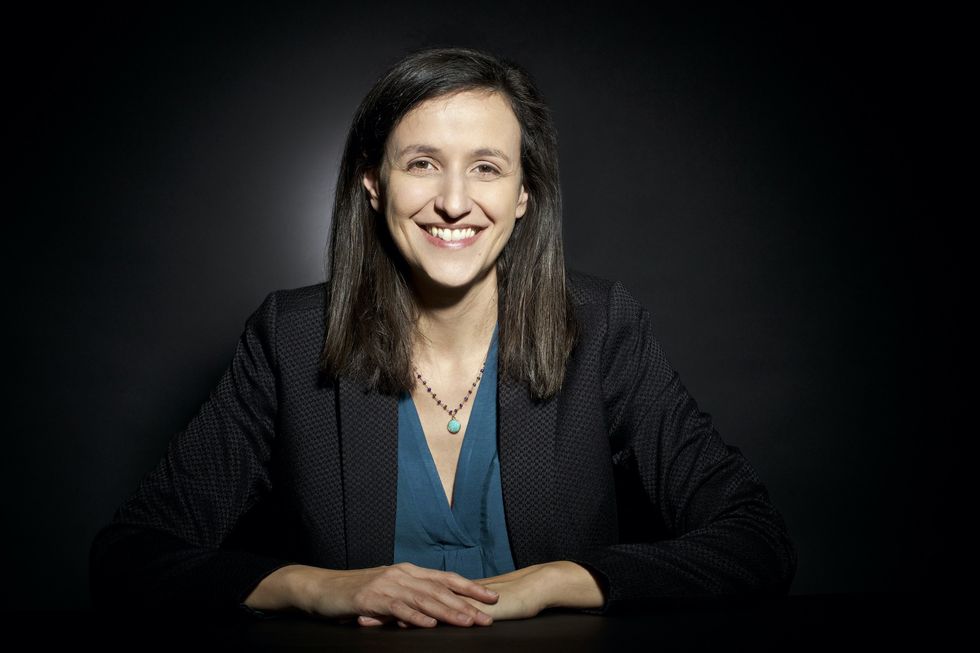 By Nick Krewen
On April 14, Jennifer Brown was appointed Interim CEO of performing rights organization SOCAN following the resignation of Eric Baptiste.
---
Before her current position, Brown, who has been with the company since 2003, served as SOCAN's Senior Vice President, Operations and Reproduction Rights and also as its Vice-President of Licensing for more than six years. 
She comes from a musical background: her father Barry was a member of the Ottawa-based, Juno-and-CCMA Award-winning Family Brown, which released over 40 singles in Canada and hosted a national TV show on CTV for 13 seasons. The band, inducted into the Canadian Country Music Hall of Fame in 1997, enjoyed several No. 1 and Top 10 Canadian hits, and even brushed the Top 30 in the U.S. with its 1982 single "But It's Cheating."  The Family Brown tallied 18 CCMA Awards and three Junos over its 23-year career, which ended in 1990.
Brown takes the helm during a challenging period when preventative pandemic measures have scuttled the concert scene for the foreseeable future and closed restaurants,  thus cutting into SOCAN  revenue streams.
She recently talked to FYIMusicNews' Nick Krewen on a variety of topics, as follows below.
Congratulations! How are you enjoying your new role?
Thanks! It's been quite an interesting time to take on this role. I've been a long-term employee of SOCAN, so it's nice to pitch in at this time when there's so much uncertainty in the economy. It's been really interesting and a good experience.
Has it been a fairly seamless transition or have a lot of new challenges arisen?
It has been pretty painless. I've been involved in all the big projects that were already underway.  And, as an operations person, I have licensing experience, so that was part of what I've been dealing withl. The money in/money out – that is the core function of SOCAN, so that's basically what I've been working with for the last several years.
What was it like growing up in a prominent musical family (The Family Brown) and how did it affect your desire to join SOCAN?
It made a huge impact. I'm probably one of the few people who knew what royalties were at a young age, how important they were and what SOCAN was.  I think most people who wanted to work in music thought about working at a label or as a manager. I was always very close to the songwriting community. I saw that as such a key role in the industry. And then, SOCAN was actually something I knew of – and was very intimately aware of from a young age.  
So, you really understand a songwriter's mindset...
Absolutely.  Even my father, who was on the road as a musician for years and years, would say he's a songwriter.
Does SOCAN have any plans to collect any rights it does not collect now?
Well, we got into reproduction rights in the last couple of years, and that's definitely been the focus of where we've been expanding. I think this is going to be incredibly important over the next few years as all rights holders look to make sure they're getting the most out of their royalties. What I see as the first priority is making sure that the reproduction right is fully aligned - that we're offering the most cost-effective service for our rights holders to be able to collect performance and reproduction rights side-by-side.
How has the absorption of SODRAC fared?
That is a big piece of where we got into reproduction rights with that merger a couple of years ago, and it has been successful. We're in negotiations with Netflix right now for a reproduction rights deal.  These kinds of all-in rights agreements hadn't existed in Canada before the alignment with SODRAC. Major digital organizations like Netflix and Facebook are realizing the benefits of licensing both reproduction and performance rights with SOCAN, and our publisher members are also realizing the benefit of the depth and scale that SOCAN offers so that they can return even more to their writers.
How have the purchases of Audiam, Dataclef and MediaNet, and becoming co-owners with Re:Sound of music licensing organization Entandem, changed the way you do business? Are they for-profits, and do these revenues flow back to the SOCAN membership?
The Audiam piece is our first entry into new rights. It started off with YouTube monetization and then moved into digital reproduction rights, so that really helped us when we were negotiating for SODRAC. It's given us a view of different markets, especially the U.S. reproduction rights market.
For me, that's also been a really interesting play. Dataclef Suite – the multi-right back office licensing and royalty technology tools that are the backbone of SOCAN itself – is actually just an extension of SOCAN's technology.  SOCAN has invested a lot in our technology in the past few years – and Dataclef Suite is a music rights tech organization in a box that we can offer to other territories where there isn't that ability to really collect in a meaningful way. Right now one of the Dataclef clients is in India. I think this is going to be an important market and an essential piece of the jigsaw puzzle that helps our members get money out of global markets in a more efficient way.
Entandem is a different partnership. Entandem is a joint venture with Re:Sound. We had been in talks with them for years and always had a good working relationship with them. From a licensing perspective, it didn't make sense for a SOCAN rep to be walking into a bar and collecting a performing rights license and then have a Re:Sound rep walk into the same bar to obtain a performance license.
To somebody who is not intricately aware of copyright, this sounds a bit too similar, and we recognized the apparent benefit to our members and licensed business in having a one-stop portal. You know – here's my one invoice – this is me using music and paying for it and respecting the artists and the writers and the publishers – and making the process painless and easy.
With the exception of Entandem, are they all for profit?
Dataclef Suite is for profit, yes.
And that all flows back to the SOCAN membership?
That's right.
Does SOCAN own MediaNet, and how does that function with the company?
MediaNet is wholly owned by SOCAN. MediaNet operates with autonomy, though we do leverage one another's technology for mutual benefit. The depth of MediaNet's repertoire and database, for example, is of great benefit to SOCAN members. They enable us to improve the accuracy of matching music to rights holders so that we can get be even more accurate and fast at getting music creators and publishers paid for the use of their works.
How big a hit is SOCAN expecting to take in rights collection with the absence of concerts for the time being?
We have had extensive communication with our members to explain where we are receiving an impact on revenue, and what percentage of that revenue stream means overall for SOCAN. For example, concerts – we're assuming there will be no live in-person concerts until the end of the year. General licensing – which is mainly recorded background music in bars, restaurants, retailers and so forth – is probably down at least 50%. Overall, we're looking at a domestic revenue decline of between 10 and 20-percent over 2019's actuals. We are still assessing international revenues, and plan to report to our members on those soon.
You've also implemented the online live-performance Encore program. Does this take up a little of the slack for rights holders?
It cuts some slack, but for now Encore is only collecting for concerts on Facebook and Instagram – but there are plenty of online concerts on other platforms. So, the licensing team, the distribution team, membership – they're all working right now on all of those new platforms and getting them licensed. I think it's interesting to see where concerts are going to go. We're actively pursuing all the online services, and now we are starting to see drive-in shows, which is an exciting development. We're totally flexible and we have rates ready to go. We have established standards for licensing concerts, so now we're just following where the audience and the performers are going. It's all about working to make sure that our member songwriters, composers and music publishers are compensated fairly for the public use of their work that's bringing so much relief on so many levels to so many people. Music indeed feeds the soul. While that's truly priceless, it has business value, and rights holders deserve to be compensated fairly.