FYI
Prism Prize Video: Petra Glynt - New Growth
The 2019 Prism Prize for Best Canadian Music Video was awarded to Kevan Funk, for his clip for Belle Game's Low. We will continue to profile noteworthy Canadian videos, including this one from
Mar 29, 2020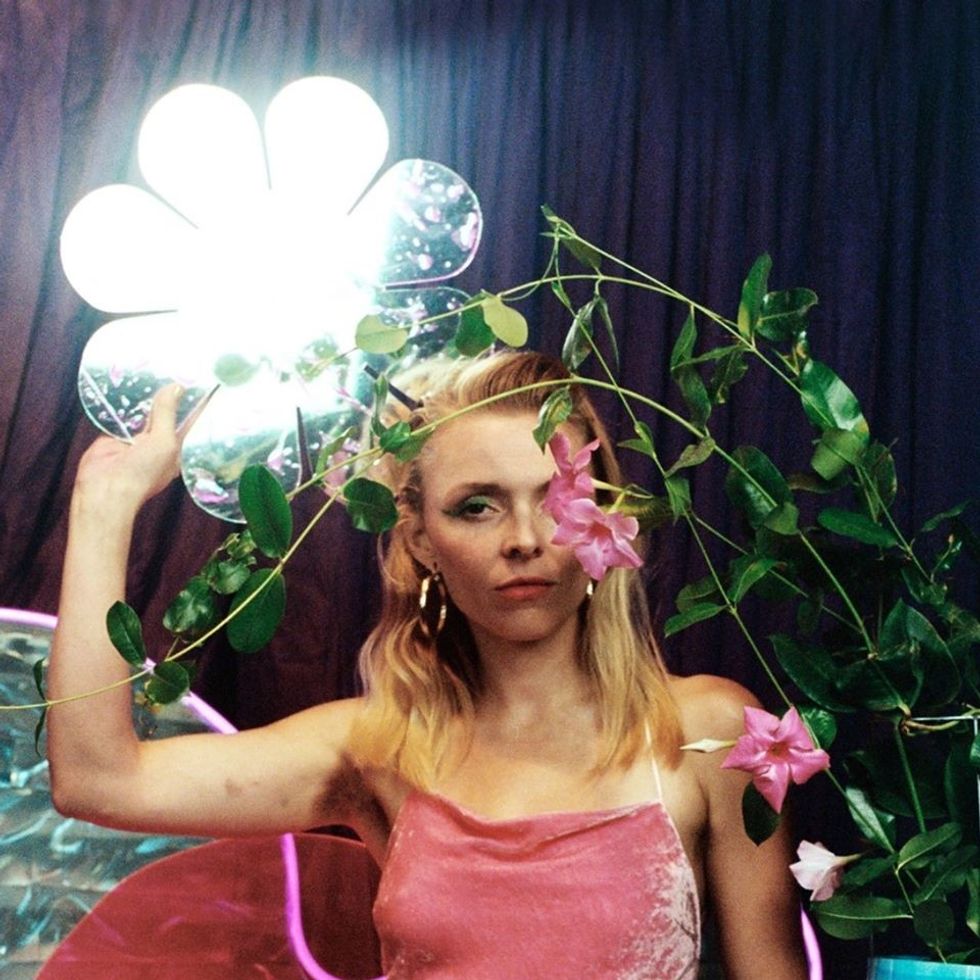 By External Source
The 2019 Prism Prize for Best Canadian Music Video was awarded to Kevan Funk, for his clip for Belle Game's Low. We will continue to profile noteworthy Canadian videos, including this one from a Montreal experimental pop artist.
---
Petra Glynt - New Growth
Petra Glynt is the experimental pop project of multidisciplinary artist Alexandra Mackenzie. A drummer in bands, noise improviser and an operatically trained singer, Mackenzie has turned producer and songwriter, to much acclaim.
This unusual music video is filled with spontaneous dancing blossoming flowers that act as symbols. It ends with Glynt driving off with someone else in the driver's seat, and the final scene is of Glynt standing in the fields looking into the camera as the song fades out. 
When talking about performing, Glynt said in an interview that "when I play live, I play solo with a sampler, floor tom, and rototoms, and of course, I sing. It's loud and athletic with a dripping heart."
Credits:
Director:  Paz Ramirez 
Cinematographer: Simran Dewan
Producers: Alexandra Mackenzie and Paz Ramirez (Porch: http://www.enterporch.com)
Editor: Alexandra Mackenzie
Colorist: Simran Dewan
Hair and Make-up: Jessica Cohen
Cast: Alexandra Mackenzie and Alana Devito
Additional Crew: Joseph Fuda - http://fudagraphy.tumblr.com
Concept: Alexandra Mackenzie