FYI
Obituaries, Sept. 1, 2022
This week we acknowledge the passing of promoter and manager Martin Onrot, musician Joey DeFrancesco, singer Mable John, and producer/label head Creed Taylor.
Aug 31, 2022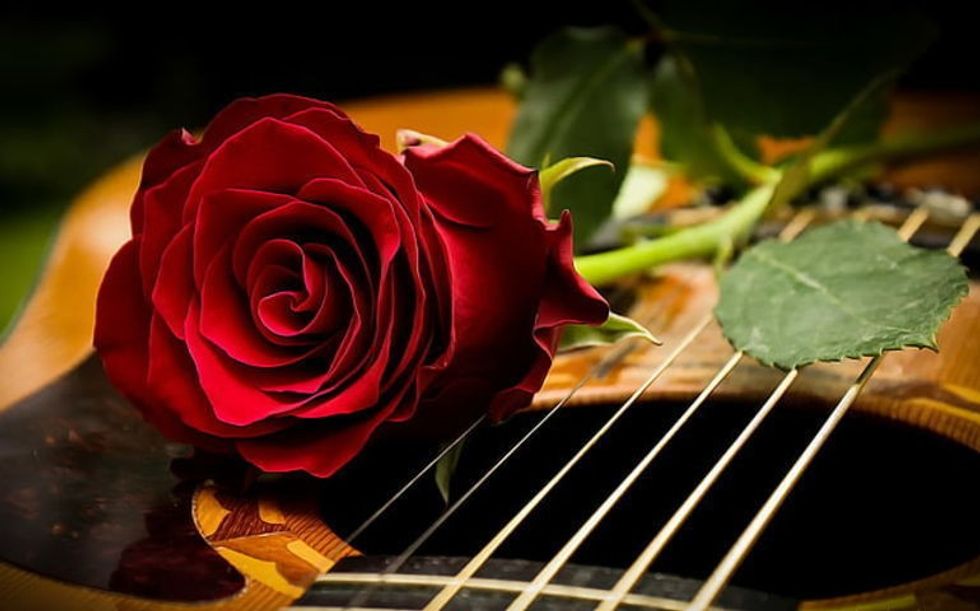 By Kerry Doole
Martin Onrot, a prominent Toronto concert promoter, manager and record label executive, died on Aug. 24, age 82, as a result of dementia.
---
One of the city's first club bookers, Onrot was the leading Toronto concert promoter in the 1960s and 1970s, with Massey Hall one of his leading venues for almost two decades. He served as one of the directors of the 1964 edition of the Mariposa Folk Festival.
He went on to have a noteworthy career in the multiple roles of artist manager, record label executive, and concert promoter.
Read Larry LeBlanc's profile in Celebrity Access here
In a fond tribute on Facebook, veteran promoter Gary Topp recalled that " before CPI wrote the book, before Bill Ballard became a somebody' and before Live Nation took over the world, there was Martin Onrot. He promoted all the classic artists, from Bob Dylan to Elton John, when they were emerging. Then, he got squeezed by the monopoly.
"Martin and I promoted some shows together under the banner, OnTopp. I'll never forget Martin standing at the buffet with a group of stark naked men, the Aussie strip show Thunder From Down Under. Their mighty rapiers were dangling over the trays of food and he didn't have much of an appetite. Needless to say Martin Onrot made a huge impression on me and Gary Cormier says Martin was the first person he spoke to when he wanted to get into the business. RIP Sir."
Memorial Donations may be made to Alzheimers Soc. Ont. (416-967-5900 alzheimer.ca/en) or a charity of your choice. Sources:  Larry LeBlanc, Gary Topp
International
Joey DeFrancesco, an American jazz artist known for revitalizing the Hammond B3 organ, died on Aug. 25, of a heart attack, age 51.
​A musical prodigy, DeFrancesco recorded his first album and toured Europe as a member of Miles Davis' band at age 17.
He began playing organ when he was 4 years old and had memorized Jimmy Smith's The Sermonin six months when he was 5, according to a 1992 DownBeat profile. That magazine termed him "a  generational talent."
 DeFrancesco was born in Springfield, Pennsylvania on April 10, 1971. He began playing organ when he was 4 years old and had memorized Jimmy Smith's "The Sermon" in six months when he was 5, according to a 1992 DownBeat profile.
In 1987, DeFrancesco placed fourth in the inaugural Thelonious Monk Piano Competition (Marcus Roberts won that year). He toured Europe as a member of Miles Davis' band at 17 and also recorded All Of Me, his first of five albums for Columbia. His final side for Columbia, 1993's Live At The Five Spot, featured Houston Person, Illinois Jacquet, Grover Washington Jr. and Kirk Whalum. A year later he was playing trumpet, inspired in part by his time with Davis, and by his mid-twenties he was drumming and singing, too.
Subsequent recordings on labels such as HighNote and Big Mo Records, Concord Jazz and Mack Avenue established him as the most notable organist of his generation. He also did high-profile recordings with Van Morrison, Bette Midler and Joe Pesci.
Highlights in his recorded career include Goodfellas (Concord, 1999), Incredible (Concord, 2000), and For Jimmy, Wes And Oliver (Mack Avenue, 2020), the Christian McBride Big Band album that reunited the "best friends," according to the bandleader.
"I've never had a problem saying that Joey DeFrancesco was hands-down the most creative and influential organist since Jimmy Smith," McBride wrote in an official statement. "In terms of taking the organ to the next level and making it popular again for a younger generation, no one did it like Joey. He truly set a new bar and his legacy will live on as such."
Late in his career, DeFrancesco added saxophone to his arsenal. He played and recorded with such greats as Ray Charles, Bette Midler, David Sanborn, Arturo Sandoval, Frank Wess, Benny Golson, Steve Gadd, Elvin Jones, Jimmy Cobb, George Benson, John Scofield, Joe Lovano, and many more. He won the Down Beat Critics and Readers poll multiple years.
There was long a strong Canadian connection to DeFrancesco's life and career. He performed and recorded here regularly, and his wife, Gloria, is Canadian. As news of his passing spread, many top Canadian jazz players offered eloquent tributes on social media.
Toronto keyboardist/arranger Lou Pomanti posted that "Joey loomed very large in my musical life. Basically, I couldn't believe that someone could play the organ that completely, incorporating all of the techniques of the greats that went before him. Straight ahead bop soloing, squabbling, always being 2/3 of the rhythm section with those swinging bass lines and lower manual comping. Basically everytime i sat at the organ I was trying to play like him. My internal question 'how would Joey play this?' was always there. "
"He loved the casual vibe of The Orbit Room in Toronto, and the hang. Late night dinners in Chinatown after the gig with him and Pete Cardinali eating and laughing till the wee hours. My biggest thrill was during one of his gigs at the Orbit. Tim had asked my band The Dexters to finish out the night after Joey did his early show. He decided to stick around and hear our band. After our version of the Tower of Power tune Squib Cakes, Joey rushes up to the stage, grabs my right arm and holds it in the air, like I just won a title fight. He says something very nice about me into the mic and the crowd erupts. I think that was my single greatest moment at that club, which I played every weekend for 10 years and off and on for 24. "
Pomanti declares that "with the passing of Jimmy Smith in 1995 and Jimmy McGriff in 1998, Joey was the undisputed king of the Hammond Organ from then until his death. There are other great organ players out there, but none have his range or depth. He was the greatest living Hammond Organ player for 24 years. Thank god we have a mountain of recordings to remember him by."
Toronto producer, musician and record label head (ALMA Records) Peter Cardinali worked extensively with DeFrancesco and became close friends. He tells FYI that "ever since I was a kid, the instrument that always spoke to me the most is the Hammond B3 organ. Like many, I grew up listening to the greats – Jimmy Smith, Groove Holmes, and our very own, soulful William "Smitty" Smith. I first met Joey D. while he was in Toronto playing a gig at Top O' The Senator, and he just totally blew me away. A combination of all the greats, but with his distinct voice. Little did I know that we would end up becoming very close friends and working on a bunch of great records together."
"The first project we did together was Drums of Avila, by Vito Rezza's 5AFTER4) at Manta Sound. Joey played the most beautiful solo on one of the ballads that I later added Guido Basso and Toots Thielemans on. That album also paired Joey and Michael Brecker. A short while after, we recorded the first volume of the One Take Series with Guido, Lorne Lofsky and Vito. Actually, Joey was one of my favourite bass players, and I used to tell him that all the time, but he already knew it. He was also a serious trumpet player, so having him and Guido on the same session really made it electric, and they pushed each other to nosebleed heights in the best way possible. I remember after the first playback, Joey walked over to Guido and just bowed. Very touching moment. We all went back to my place after the session for a barbecue and a great hang."
"He really loved being in Toronto. To the delight of every music fan and musician in the city, Orbit Room owner Tim Notter worked out an arrangement and Joey D. started a succession of dates at the club. The after-show hang became quite the event too.  We went on to do a number of other projects, including an album with a couple of tracks with Joey and Doug Riley, but it was during the time we did the Cinque record,  Catch A Corner, with Joey, myself, Steve Gadd, Robi Botos and Johnny Johnson, that Joey started dating the love of his life, Gloria, and were married soon after."
"Joey was by far one of the best musicians on the planet, but he laughed as hard as he played, and enjoyed life to the fullest. I'll always cherish the time we got to spend together and will miss him forever with all my heart."
Leading Vancouver jazz musician and label head Cory Weeds was a huge admirer of DeFrancesco, and earlier this week he devoted his two-hour bside.radio show to the late star. In a FB post, Weeds recalled that "we recorded "The Many Deeds Of Cory Weeds" live at my club, which was singlehandedly the greatest 3 nights of my life. You could've played down, you could've put in ½ the effort and you could've had the attitude of 'who cares about these local cats, I'll just flash some brilliance, take my money and run," but was not your style. You played some of the baddest shit on the organ that to this day causes my jaw to drop to the floor."
 Sources: DownBeat, Lou Pomanti, Peter Cardinali
Mable John, a noted R&B singer/songwriter celebrated for her work with Berry Gordy's Tamla Records, has died, at age 91.
John was born in Bastrop, Louisiana. As the eldest of ten children, John got her introduction to singing by joining her siblings in a variety of performances, "putting on programs and singing traditional Gospel tunes while her mother played the guitar," according to Stax's official website.
John and her family moved to Arkansas, where her brother, the legendary singer and Rock and Roll Hall of Fame inductee, William 'Little Willie' John was born. The family later moved to Detroit. Inspired by her brother's success, John started substituting for R&B singer Etta James as the opening act for 'Little Willie' John's show when he came to town. In 1956, she met Bertha Gordy, mother of the Motown music founder Berry Gordy."
That connection led to John's record deal. In 1958, she became the first female artist on Gordy's new label Tamla. Although her first song, Who Wouldn't Love a Man Like That, did not make the pop charts, it turned John into a popular live performer. She sold out shows at the famed Apollo Theater in New York City and The Howard Theater in Washington, D.C.
In 1963, John left Motown Records and was running a record company for someone else — Four Brothers and Bright Star. At that time, she reconnected with her friend Al Bell, now the president of Stax Records. Bell convinced John to sign to his label in 1965, where he believed her sound would fit in with other artists.
John's first song under the Stax label, Your Good Thing (Is About to End) reached No.6 on the R&B charts in the summer of 1966. The following year, she released the single Same Time, Same Place. Shortly after, tragedy struck. In 1968, Little Willie John, died in prison from unknown causes, sending his sister into a deep depression, which halted her music career for two years. She re-emerged when Ray Charles offered her a job as the musical director of the Raelettes. She co-wrote 52 songs with Charles.
In 1994, she was awarded the Pioneer Award by the Rhythm and Blues Foundation. The ordained minister administered her own food-for-the-poor program as she retired from the spotlight. She also oversaw her Meda Records label, for which she wrote, recorded, and marketed her own music, and that of a small roster of Christian artists.
More recently, John appeared as blues singer Bertha Mae in the film Honeydripper in 2007, as well as the hit documentary 20 Feet from Stardom in 2013, in which she discussed her years as Ray Charles' head Raelette. Along with her musical contributions, she also co-wrote three spiritual novels with David Ritz: Sanctified Blues, Stay Out of the Kitchen, and Love Tornado. Sources: UDiscover, 
Creed Taylor, a hit American jazz record producer and label head, was one of the last of a dying breed of 'record men', has died at age 93.
Armed with just a passion for jazz, Taylor became a producer and the owner of the world's most successful jazz label, working with everyone from John Coltrane to Stan Getz to Nina Simone
The Guardian termed Taylor " one of the last of a dying breed of 'record men, a fabled breed of almost entirely American males who, across the 20th century, became famous in their own rights due to their discovering, recording, promoting and sometimes fleecing of future legends. Creed Taylor, one of the most decent of their kind, has died aged 93.
"Despite working with everyone from John Coltrane and Ray Charles to Stan Getz and Astrud and João Gilberto, Taylor never achieved the kind of reverie – or infamy – achieved by Ralph Peer and Suge Knight, nor Sam Phillips, Berry Gordy, Jerry Wexler, David Geffen or Clive Davis. Not that this mattered to him. Creed was a reticent figure who, unlike many of the aforementioned, never courted publicity. Instead, he set about ensuring that the jazz and R&B music that he had loved since childhood was recorded and promoted with great care.
Taylor hoped to succeed as a trumpeter but, after realizing he could never match Dizzy Gillespie's technique, arrived in New York in 1954, a Korean war veteran determined to work as a jazz producer. With no formal training in recording, he recalled pursuing his dream with a "mix of naivete and positive thinking". His first success came with singer Chris Connor's album, Lullabys of Birdland, with Taylor producing, designing the cover and getting involved in the promotion. It was a success and Taylor was soon working with Carmen McRae, Charles Mingus, and Herbie Mann before ABC-Paramount hired him.
 In 1960 Taylor convinced ABC-Paramount to launch Impulse! Records, a specialist jazz imprint, to whom he signed John Coltrane, Ray Charles and Oliver Nelson.
Moving to MGM to run its Verve label, Taylor's enthusiasm for Brazilian music led to him producing landmark albums by Stan Getz and Charlie Byrd, then Getz and Brazilian singer-guitarist João Gilberto and his wife, Astrud, who lent her untrained voice to an English language version of The Girl From Ipanema that made bossa nova a global sensation.
Taylor took jazz artists into the US Top 40 more often than any other producer: Montgomery's instrumental recording of the Beatles' A Day in the Life drew effusive praise from Paul McCartney.
In 1967 Taylor founded his own label, Creed Taylor Incorporated (CTI), and initially signed established jazz musicians whom he believed could win a wider audience – Wes Montgomery, Herbie Mann, Nat Adderley and Tamiko Jones. Taylor's interest in Brazilian music also led him to sign Antônio Carlos Jobim, Milton Nascimento and Astrud Gilberto. Brazilian pianist Eumir Deodato gave CTI its biggest hit in 1973 when Also Sprach Zarathustra (2001), a jazz-funk retooling of Richard Strauss' music from 2001: A Space Odyssey, reached No 2 in the US.
Trumpeter Freddie Hubbard's 1970 album Red Clay became a milestone in soul jazz, while Randy Weston's 1972 album Blue Moses was the pianist's most commercially successful. 
Taylor worked with George Benson more than any other artist, producing 10 albums between 1968 and 1976. Aware that CTI was increasingly seen as a label for smooth jazz, in 1972 Taylor created a sister label, Kudu, to emphasise earthier styles. 
Taylor aimed to release jazz albums that would find a wide listening public. "I thought the listener's attention span was being stretched by interminable bass and drum solos," he said of his approach to producing. "Any solo that went on for ever, I thought, was the wrong way to try to make people like the music I loved."
His commercial acumen ensured that, by 1974, CTI was the world's most successful jazz label. But it was CTI's commercial success that brought about his downfall: hubris saw Taylor set up CTI's own North American distribution system at great expense – only for Warner to pick off their most popular artists. 
Struggling to stay afloat, in 1978 Taylor produced Nina Simone's Baltimore album.  Later that year CTI was forced to file for bankruptcy – Taylor would sue Warner Brothers, who had reneged on a deal with CTI regarding Benson, eventually winning $3M.
Taylor resurrected CTI in 1989 as an independent label, again specialising in jazz fusion, before closing it in 1996. By then acid jazz had reignited interest in CTI and Kudu while rap trailblazers such as NWA, A Tribe Called Quest and the Notorious BIG plundered the labels' catalogues for samples. Source: The Guardian