FYI
Obituaries, Oct. 27, 2022
Mary McCaslin, an American folk singer who recorded primarily for Philo Records, and traveled and performed with her husband, Arkansas folk singer Jim Ringer, died from progressive
Oct 26, 2022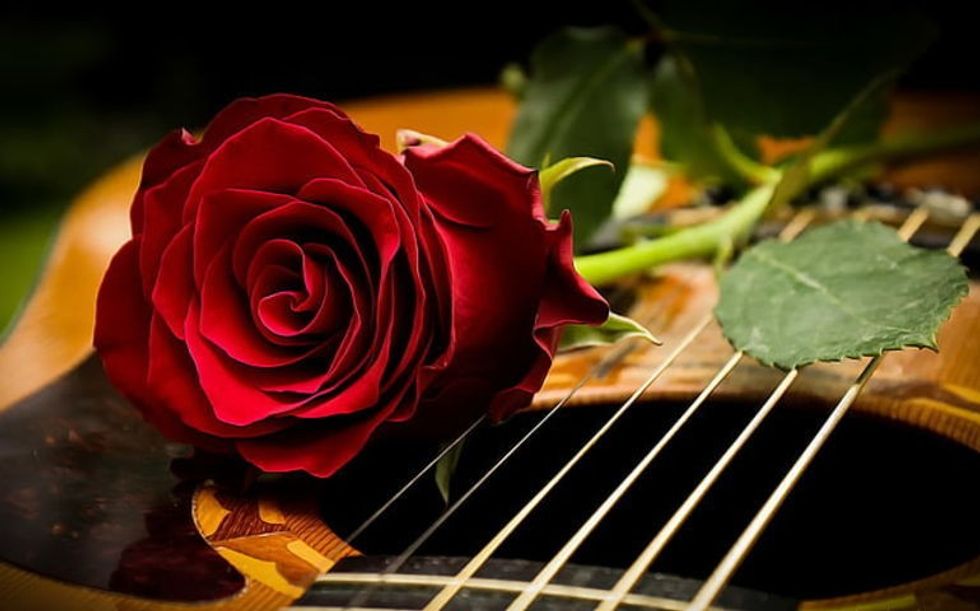 By Kerry Doole
Mary McCaslin, an American folk singer who recorded primarily for Philo Records, and traveled and performed with her husband, Arkansas folk singer Jim Ringer, died from progressive supranuclear palsy (PSP) on October 2, age 75.
---
Her music ranged from ballads of the old west to her own songs of the new west and modern times. She was regarded as a pioneer of open guitar tunings and known for her distinctive vocal style. Her influences can be heard in many younger folk performers, and she set the path for future folk-pop stars Nanci Griffith and Mary Chapin Carpenter.
McCaslin was born in Indianapolis and raised in Southern California. Her musical development was influenced by Marty Robbins, Joan Baez, Joni Mitchell, Hedy West, the Beatles and the Bee Gees.
 Writing of McCaslin's Way Out West LP, Robert Christgau said in Christgau's Record Guide: Rock Albums of the Seventies (1981), "Without self-dramatization—she favours plain melodies and commonplace imagery and her singing is gamely unhistrionic—this woman explores Joni Mitchell's territory with equal intelligence, more charm, and no drums."
Her songs have been recorded by Tom Russell, Bill Staines, Gretchen Peters, David Bromberg, Kate Wolf, Stan Rogers, and Còig. 
McCaslin met singer-songwriter Jim Ringer in 1972 and began performing with him. They married in 1978, and as a duo released the album The Bramble & the Rose. Ringer died in 1992 after a long illness.
McCaslin was busy with family matters for most of the 1980s, finally releasing a new album, Broken Promises, in 1994. Sources: Wikipedia, New York Times
Jody (Myrna Joy) Miller, an American country music singer, died on Oct. 6, 2022, at age 80. She suffered from Parkinson's disease in the seven years prior to her death.[2][10]
The actor, Dale Robertson, introduced Miller to Capitol Records after Miller had begun her career in the early 1960s as a folk/pop singer, singing in the Los Angeles area and appearing on Tom Paxton's television series. She released her first album on Capitol in 1964 and had a modest pop hit that year with He Walks Like a Man.
In 1965, Miller participated in the Sanremo Festival as a team companion of Pino Donaggio. Since the Festival was created as a composers' competition, Miller and Donaggio presented differently arranged versions of the entry Io che non vivo (senza te). The song came in at No. 7 and was only a moderate hit until Dusty Springfield recorded an English version in 1966, released as You Don't Have to Say You Love Me.
Also in 1965, Miller released an answer record to Roger Miller's blockbuster hit King of the Road, titled Queen of the House. It became her signature hit, peaking at number 12 on the Billboard Hot 100 and at number 5 on the country singles chart. Miller won the Grammy Award for Best Female Country Vocal Performance for the song in 1966.
Miller scored a second top 40 pop hit that year with Home of the Brave", a No. 25 Hot 100 hit that had a socially conscious theme.
By the mid-1960s, Miller became a pioneer crossover female vocalist, opening the doors for Linda Ronstadt, Anne Murray, Olivia Newton-John, and others as a pop singer recording a strong country influence and finding success in both genres. Miller's pop success petered out by the late 1960s.
 Tammy Wynette's record producer, Billy Sherrill, was a fan of Miller. He signed her to Epic Records in 1970 to record specifically for the country market. She had two more country hits, with Look At Mine and If You Think I Love You Now (I Just Started) in early 1971. She recorded a remake of the Chiffon's 1963 hit He's So Fine, which hit the top 5 on the country chart and No. 53 on the pop chart that summer, garnering another Grammy Award nomination.
Several major country hits followed in the '70s. Miller's last top 30 country hit was 1977's When the New Wears Off Our Love.
Miller went into semi-retirement in the 1980s. She later emerged as a Christian music artist, releasing several albums in that genre. In 1999, the Country Gospel Music Association inducted Miller into its Hall of Fame.
Canadian country music authority Larry Delaney informs us that "Jody Miller placed 27 singles on the Billboard Country Charts including six Top 10 hits. Her album recordings included three songs written by Canadian songwriters - the Joni Mitchell classic Urge For Going, the Gene MacLellan song Snowbird; and the Ray Griff-penned song I'll Never Love Again." Sources: Wikipedia, Larry Delaney
Joanna Elizabeth Simon, a famed opera singer and an Emmy-winning TV correspondent died on Oct. 19, of thyroid cancer, a day before her 86th birthday, just one day before her younger sister Lucy died of breast cancer.
The daughter of publisher Richard L. Simon, Joanna was the elder sister of singer/songwriter Carly Simon, singer and musical theatre composer Lucy Simon, and photographer Peter Simon.
As a singer, Simon was known for possessing a distinctively "smoky-voiced mezzo-soprano". She performed regularly in operas and concerts internationally from 1962 through 1986 and thereafter made only periodic performances into the late 1990s.
She created the role of Pantasilea in the world premiere of Alberto Ginastera's Bomarzo in 1967 with the Washington Opera Society, which brought her international fame, and she recorded the part for CBS Records. In 1972, she performed the title role in the world premiere of Thomas Pasatieri's Black Widow at the Seattle Opera, and in 1975 she performed the role of Pelagia in the world premiere of Robert Starer's The Last Lover at the Caramoor Music Festival.
Simon was the first singer to record the role of Irene in Handel's Tamerlano; singing the part for the opera's first recording in 1970. She also made recordings with several orchestras during her career, including the New York Philharmonic, the Vienna Philharmonic, and the Pittsburgh Symphony Orchestra. In 1984, she was a singer in the recording of her sister Carly's song Turn of the Tide.  On television, she was a featured performer on the very last episode of The Ed Sullivan Show on March 28, 1971. She also was a panelist on What's My Line? and made appearances on programs hosted by Merv Griffin, Mike Douglas, Dick Cavett, and David Frost.
After mostly retiring from singing professionally in 1986, Simon worked as the Arts Correspondent for PBS's MacNeil-Lehrer News Hour from 1986 to 1992. She won an Emmy Award for her work with the program. She was the companion of Walter Cronkite from 2005 until his death in 2009.  Sources: Wikipedia
Lucy Elizabeth Simon, a Grammy-winning American composer for the theatre and of popular songs, died on October 20, aged 82. She had suffered from metastatic breast cancer prior to her death, which came just one day after her sister Joanna died of thyroid cancer. 
She recorded and performed as a singer and songwriter, and was known for the musicals The Secret Garden (1991) and Doctor Zhivago (2011).
In 1963, Simon began performing with her sister Carly Simon as the Simon Sisters. The duo released three albums, beginning with Meet the Simon Sisters, which featured the song Winkin', Blinkin' and Nod,  a minor hit. Simon won a Grammy Award in 1981 with her husband, David Levine, in the Best Recording for Children category for In Harmony, and again in 1983 in the same category for In Harmony 2. Simon received Tony Award and Drama Desk Award nominations for composing the music for the Broadway musical The Secret Garden.
Her father, Richard L. Simon, was the co-founder of the book publisher Simon & Schuster, Inc.; and she was the older sister of musician Carly Simon. In addition to her younger sister Carly, she had an older sister, opera singer Joanna, and a younger brother, photographer Peter.
In the mid-1970s, after a number of years away from recording, Lucy released two albums on the RCA label of mostly original compositions, along with a few collaborations and covers. Her self-titled debut album was more folk-rock in orientation while her second album, Stolen Time, had a contemporary pop sound. Carly Simon and James Taylor provided backing vocals on half of the songs from Stolen Time. Lucy Simon also composed the music for a musical version of the Russian novel Doctor Zhivago. Sources: USA Today, Wikipedia
Joyce Sims, a singer and songwriter whose hits All and All and Come Into My Life brought an exciting new sound to pop and became club classics, singer and songwriter; died on Oct. 13, age 63
The Guardian writes that "between 1986 and 1989, Sims was among the most exciting new voices in popular music. Her biggest hits, All and All (1985) and Come Into My Life (1988), were pioneering recordings that merged R&B with electro and proved to be widely influential. Immediately recognised as club classics and reissued and remixed many times over the succeeding decades, those hits defined how electronic dance music producers and female vocalists could work together. And while Sims failed to enjoy further chart success, she retained a particularly loyal British audience, regularly performing across the UK."
Born and raised in Rochester in New York state, Sims mastered several instruments and after graduation in the early 1980s shifted to Manhattan, doing office work while trying to break into the music industry.
Her big break came when she teamed up with Kurtis Mantronik, a DJ and imaginative electro/hip-hop producer. Sims's debut single, All and All, released in early 1986, featured a minute and a half of pulsing electro/hip-hop beats before her voice came in. It immediately became a club hit in the US, UK and in many European countries, reaching No 16 in Britain and No 6 on the US dance charts.
A year later Sims's follow-up single, Lifetime Love, made it to No 34 in the UK and she toured British clubs to promote it, holding her own on stage with various rappers and performing at big-reputation venues such as the Hacienda in Manchester.
Her next single, Come Into My Life, which reached No 7 in the UK and No 10 in the US R&B charts, led to a slot on Top of the Pops and was the title of her debut album (of which she composed seven of the eight songs). Both single and album went gold in the UK, and Sims headlined at the Hammersmith Odeon in London – her first performance other than in a dance club.
Sims' 1989 album, All About Love (she composed nine of the 10 songs), suffered from poor promotion as her label, Sleeping Bag, fell apart. She then withdrew from releasing new music, until a 1994 single, Who's Crying Now, for the New York house music label Warlock, and a gospel single, Praise His Name, in 2004. Her 2006 album, A New Beginning, suffered from limited distribution.
A fourth album, Love Song (2015, released on her own label, August Rose) was made with two UK producers, Livingston Brown and Soul Garden. Her most recent single, What You Won't Do For Love, was released in August to coincide with a UK tour, during which she announced that she had finished working on a new album. Source: The Guardian