FYI
Obituaries, March 16, 2023
Rob Bennett, a veteran independent Toronto concert promoter, died on March 14, at age 71, after a long struggle with ALS.
Mar 15, 2023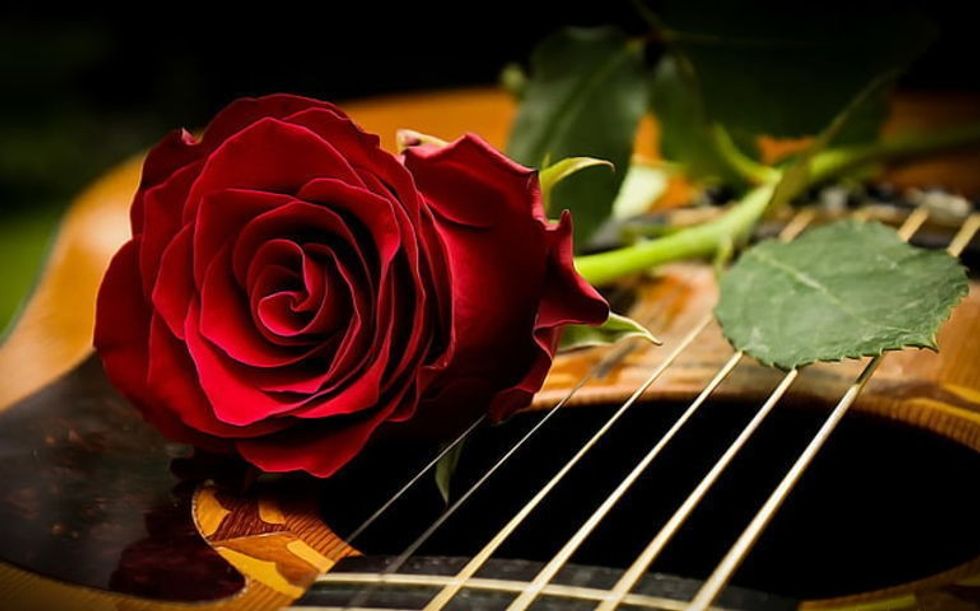 By Kerry Doole
Rob Bennett, a veteran independent Toronto concert promoter, died on March 14, at age 71, after a long struggle with ALS.
---
His good friend and work colleague Bob Roper posted this on Facebook on Tuesday: "The music industry lost a giant this morning. Rob Bennett lost his battle after a long and difficult fight. My deepest condolences go out to Mary and his family. A celebration of life will be held at some point down the road."
After leaving Toronto's Earl Haig Secondary School, where he was president of the Student Council, Bennett attended the University of Toronto, Victoria College, graduating in 1975 with a BA with a major in Political Science and Economics. While there, he ran an acoustic music club called Beavers, booking Dan Hill and many of the other folk singers of the day in direct competition with The Riverboat. 
Bennett was the disc jockey for the Victoria College pubs from late 1972 until the spring of 1975, had a radio show on the U of T station, and was the music critic for the Varsity paper. Upon graduation, he had a job lined up at the Globe and Mail as a political writer, but when that fell through, he managed to keep afloat doing disc jockey gigs and giving tours at the Molson Brewery on Fleet Street. 
He was approached by the Student Council of Erindale in the spring of 1975 to produce a music festival. That didn't pan out, but through contacts he developed while working on this project, Bennett was offered a job by several of the promoters and eventually began working for "the Bernies" – Bernie Fiedler and Bernie Finkelstein. 
He worked with them until 1978, at which time he went out on his own as RBI Productions. He worked out a deal with the U of T Student Council to manage the concerts at Convocation Hall, and that was the first major role in his career in the music/entertainment industry.
His first concert, on Sept. 15, 1978, at Massey Hall, with Martin Mull, sold out, and in the years that followed, a lengthy list of stars performed at Toronto concerts he promoted. That list, in part, features Dire Straits, Peter Tosh, George Thorogood, Kate and Anna McGarrigle, John Prine, Jean-Luc Ponty, Harmonium, Cano, Bonnie Raitt, James Taylor, Steve Goodman, Harry Chapin, Diana Krall, Michael Buble, Harry Connick Jr, Pat Metheny, John Hiatt, The Barenaked Ladies, Gordon Lightfoot, Jesse Cook, Ottmar Liebert, Bruce Springsteen, Ani De Franco, Cesario Evora, Sarah McLachlan, Lyle Lovett, Miles Davis, Weather Report, Robin Williams, Billy Crystal, Howie Mandel, Jay Leno, Richard Lewis, The Nitty Gritty Dirt Band, and Shania Twain,
Bennett produced over 700 shows at Massey Hall, as well as other locations across Ontario and Quebec, including Meridian Hall (then the O'Keefe Centre) in Toronto.
 In July 1991, Bennett joined the corporate world, joining MCA Concerts, which became Universal Concerts and eventually House of Blues, as Vice President of National Touring.  He remained with them for 15 years.
In 2006 he parted company with House of Blues and went back to RBI Productions and producing his own shows.
His wife, Mary Wheelwright, recalls that "through all of my travels with Rob to many, many concerts at many different venues, I kept hearing the same thing – 'We love working with Rob. He is our favourite promoter. He looks after the artists like no one else does. We always know we will be well looked after when Rob is doing our show. Rob's always here first thing to check the artist's dressing rooms – no one else does that!'"
That observation was reinforced by many of Bennett's friends and industry colleagues in their social media tributes to him. Here are some of those:
Bernie Finkelstein: "It's with great sadness that I report that Rob Bennett has passed away. I had a long history with Rob. We, that's Bernie Fiedler and myself, hired Rob in the seventies when he was still working and maybe even studying at the U of T. We needed someone to help us with the multitude of concerts we were doing during that time, with the majority being at Massey Hall but many also across the province and occasionally in other parts of Canada. We also had our record company, True North, and management company Finkelstein Fiedler as well as the Riverboat. Around the same time, we also hired Liz Braun, but that's another story.
"Well, it didn't take long for Rob to learn the business. He was amazing and a very quick study. The acts we worked with loved him. Rob was loud and brash, he needed to be working with Fiedler and me, but he was incredibly sensitive to the act's needs as well as the promoters. At one point, Rob became Bruce's tour manager, and indeed, he did a great job. I forget how many years he worked with us, maybe 4 or 5, and at a certain point both Fiedler and myself thought it was time to get out of the concert business other than with our own acts, which at the time included Bruce Cockburn, Murray McLauchlan, Dan Hill and Rough Trade.
"So we sat down with Rob and told him we were getting out of the concert business, and he could have our contacts. I think that I gave Rob the idea to call his company RBI. At least, that's what Rob told me. Even after he stopped working for us, he continued to produce concerts for our acts for quite some time. Why did we do that? Because Rob was the best. As time went by, we ran out of touch other than the odd e-mail or phone call here or there. I was always so proud of Rob's success as a promoter and felt that just maybe I had a wee bit of input to that great success. Farewell Rob. I'm going to miss you, and thanks for all the great music."
Gary Topp: "I've known independent promoter Rob Bennett for at least fifty years. The artists he worked with remained loyal, he gave them the personal touch. RIP, my friend. We never ever came close to having an argument."
Bob Roper: "A sad day today. My friend Rob Bennett boarded the tour bus this morning to head off on more adventures. He was a touring musician's best friend and cared deeply that every show he promoted was as good as it could be for both the artists and the audience. Thank you for your stories, thank you for your trust, and thank you for bringing me along for the ride."
Richard Flohil: "The music biz has some of the most honest, hardworking, loyal people you could ever wish to meet — and Rob Bennett, who died this morning after an impossibly hard battle with ALS — was one of the very best people who couldn't make music but made music HAPPEN. You've probably been to some of the shows he promoted with Diana Krall, Pat Metheny, Bonnie Raitt, Jesse Cook, Raffi, Ry Cooder, Dire Straits and dozens more.
"He was the BEST independent concert promoter; calm and gentle, organized, and always caring — for the artists he worked with, and above all for the audiences who came to the shows he presented. He will be so missed..."
Elliott Lefko: "Rob and I shared an office next to each other for 10 years at MCA/Universal/House Of Blues Concerts. So many great memories. Before I even knew him I would go to all of his Convocation Hall gigs with Tom Waits, Gentle Giant, Harry Chapin, Renaissance, etc. After doing a solo show with Nick Cave there a couple of years ago, I can't believe he put on some many full on bands on that tiny stage. Rob had the best taste.
"He was hired to bring the good shows: John Prine, Loreena, Tom Waits at the Sony, Jann Arden…when I first worked with The Barenaked Ladies and was really inexperienced he was the glue for the tour. He was so serious about putting on a gig. He did everything himself. But he loved what he did. He really loved music and the performers. He continued to work with the best artists. It wasn't even that long ago that he did Levon Helm and Lucinda for two nights at Massey.  People have such great memories of him."
Derek Andrews: "Rob was a prince amongst thieves. His taste in music was impeccable, and artists knew it, which is why so many were loyal to him. We had a good relationship and intersected directly over Ry Cooder as he was the 'promoter of record.' He shaped the live music experience for our city like very few others. let's remember him well..."
Sources: Mary Wheelwright, Richard Flohil, Facebook
Robin Lumley, a British jazz fusion keyboardist and record producer best known as a member of the band Brand X, died on March 9, at age 74, from heart failure.
Lumley started playing drums in a student band at college. The band reached the finals of the Melody Maker talent contest in the early 1970s, after which he switched to keyboards.
After training as a teacher in Exeter, Lumley moved to London to get into the music business. He toured as a member of David Bowie's band and recorded two albums with Jack Lancaster, 1975's Peter & The Wolf and 1976's Marscape.
Lumley joined Phil Collins, John Goodsall, and Percy Jones in Brand X, and from 1974 to 1983, he was that group's keyboard player. He took leave from the band in 1978 to concentrate on his career as a record producer but returned for the band's final albums and tours. He also produced albums for Rod Argent, Bill Bruford, and Orleans.
In the 1980s, he formed a jazz-rock band that included Rod Argent, Graeme Edge (Moody Blues), Morris Pert, and Gary Brooker (of Procol Harum).  and in the '90s moved to Perth, Australia. In 2000 he produced a set of instruction videos with Roland Corporation on keyboard technique. In 2001 he formed the band SETI with Graeme Edge, bassist Rob Burns, and Rod McGrath (cellist for the West Australian Symphony Orchestra).
Source: Wikipedia
Michael Rhodes, an American bassist with an impressive resume of session work, died on March 4 at age 69.
The Country Music Hall of Fame and Museum posted that Rhodes "will forever stand as a towering figure in American popular music. Renowned record producer and bassist Don Was (Rolling Stones, Bonnie Raitt), who often hired Rhodes to play on his sessions, once said of him: "He's the most solid bass player I've ever heard. . .  He's one of the all-time greats."
Born in Monroe, Louisiana, Rhodes merged the funky grooves of his home state with a muscular tone and a creative versatility to become one of the most recorded session musicians of the last forty years. After stops in Austin, Memphis, and Los Angeles, Rhodes arrived in Nashville in 1977. Often pairing with Country Music Hall of Fame member Eddie Bayers on drums, Rhodes blossomed from playing on demo sessions to becoming an A-list session musician who worked in nearly all types of contemporary popular music.
His credits include country sessions for Hall of Fame members Brooks & Dunn, Johnny Cash, Merle Haggard, Vince Gill, Alan Jackson, Waylon Jennings, George Jones, Wynonna Judd, Kris Kristofferson, Willie Nelson, Dolly Parton, Ray Price, George Strait, Randy Travis, Keith Whitley, Hank Williams Jr., and Tammy Wynette; with R&B and blues artists Buddy Guy, Jennifer Holliday, India.Arie, Etta James, Aaron Neville, Lionel Richie, Joe Bonamassa, and Vanessa Williams; and rock stars including the Beach Boys, John Fogerty, Elton John, JJ Cale, Mark Knopfler, Michael McDonald, Stevie Nicks, Bob Seger, and Brian Wilson.
Rhodes appeared on a majority of Kenney Chesney's recordings for more than twenty-five years, and he played on Shawn Colvin's Sunny Came Home, which won 1997 Grammy awards for Song of the Year and Record of the Year, and he contributed to other Grammy winners in blues, country, folk, gospel, pop, and pop instrumental categories.
Rhodes also toured extensively with Rodney Crowell, Rosanne Cash, John Hiatt, and Stevie Winwood, starting with 1988's massive Roll With It international tour. Over the years, he was a member of the Nerve, the Players, the Vinyl Kings, the World Famous Headliners, and TAR.
He was inducted into the Musicians Hall of Fame in 2019, won ten Academy of Country Music awards in instrumental categories and was a longtime member of the Medallion All-Star Band, which performs annually at the ceremony inducting new members of the Country Music Hall of Fame.
He discussed his life and career in this 2015 Nashville Cats program. 
Sources: Country Music Hall of Fame and Museum, Guitar World
Jerry Samuels, who, as "Napoleon XIV," wrote and recorded one of pop's most unusual hit singles, 1966's "They're Coming to Take Me Away, Ha-Haaa!," died on March 10, at age 84.
Samuels had operated a Philadelphia-based talent agency for the past four decades.
Best Classic Bands reports that "Samuels was a recording engineer in New York City. He came up with an idea: a song about a poor guy who's so distraught over his girlfriend leaving him that he's driven to madness. He took on the name Napoleon XIV, credited his composition to N. Bonaparte and somehow got Warner Bros. Records to agree to release it in July 1966. With only a snare drum and a tambourine as accompaniment, Samuels recites—never sings—his tale of woe.
"They're Coming to Take Me Away, Ha-Haaa! was, by any measure, one of the most bizarre records to come out in any year; it reached #3 in the U.S. and #4 in the U.K.
When he was 15, Samuels wrote and sold his first song, To Ev'ry Girl — To Ev'ry Boy, to his boyhood idol, Johnnie Ray. After he finished high school, Samuels started singing and playing piano at bars in New York City. In his 20s, he worked as a recording engineer and songwriter at Associated Recording Studios, one of the city's major independent studios at the time. There, he worked with artists like Carole King and Dionne Warwick.
Prior to writing They're Coming to Take Me Away, he wrote and sold Sammy Davis Jr.'s hit song The Shelter of Your Arms.
Sources: Best Classic Bands, Philadelphia Inquirer