FYI
Music News Digest, March 23, 2018
Celebrity presenters at The Junos will include Geddy Lee, the Polaris Music Prize announces its key dates, and Jessica Mitchell releases new material. Those also making news include CIMA, Coastal Jazz, Roger Daltrey, Patrik, Jerry Leger, Jess Moskaluke, Common Deer, Les Poules a Colin, and a farewell to Jason Buie and Paul Cram. Videos added for your enjoyment.
Mar 23, 2018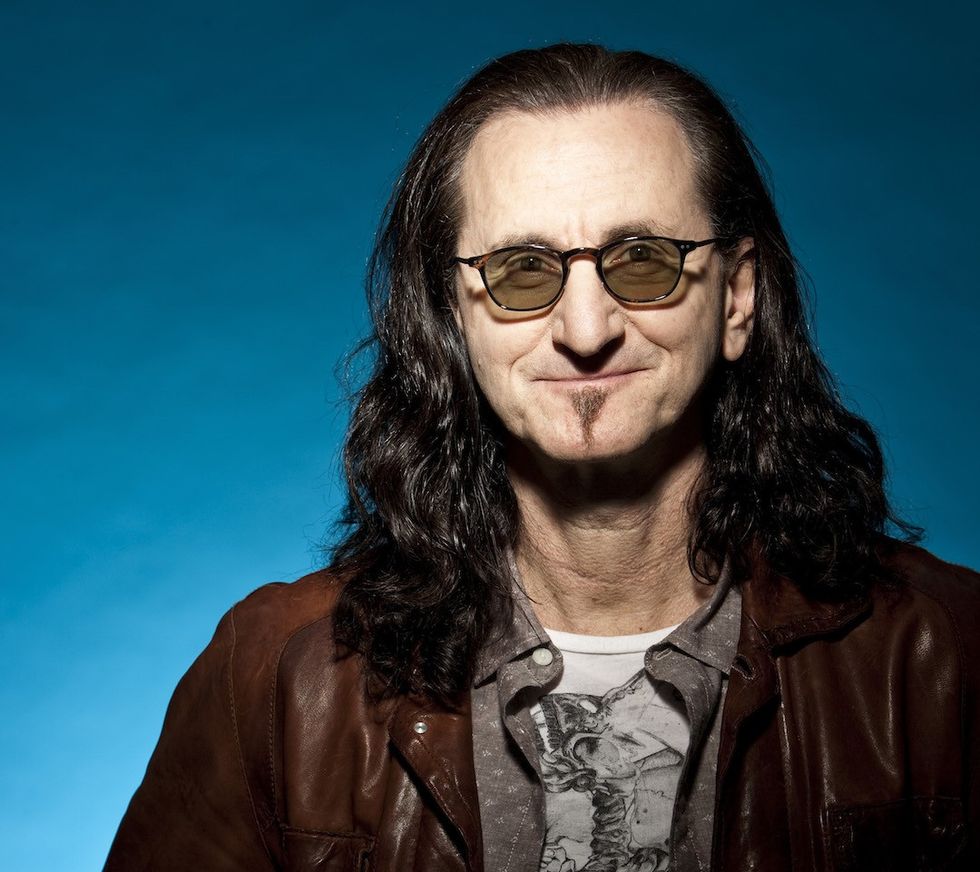 By Kerry Doole
The complete list of presenters sharing the stage at The 2018 Juno Awards this weekend has been announced. It includes members of the Northern Touch Allstars, Jann Arden, Olympian Mark Morris, Ruth B., Mélanie Joly, Jasmyn Burke (Weaves), Bob Rock, Buffy Sainte-Marie, Charlotte Cardin, Grimes, Ria Mae, Scott Helman, and Tyler Connolly (Theory). Kevin Drew (Broken Social Scene) and Pearl Wenjack will introduce a tribute performance honouring Gord Downie, while Geddy Lee will induct Barenaked Ladies alongside original member Steven Page into the Canadian Music Hall of Fame.
---
– The Polaris Music Prize, presented by CBC Music, reports that its 40 album Long List will be announced June 14, with the 10 album Short List named on July 17. This year's Polaris Gala is Sept. 17 at The Carlu in Toronto, The Polaris Music Prize awards $50K to the artist who creates the Canadian Album of the Year, judged solely on artistic merit. Additionally, nine other nominated acts whose albums make the Short List will receive $3K each courtesy of Slaight Music.
– Singer-songwriter Jessica Mitchell will release her keenly-awaited debut album, Heart of Glass, in late spring. Two songs will be available on Spotify and Apple Music as an early pre-release today (March 23), "Firechaser" and "Bulletproof."  Recorded in both Toronto and Nashville, Heart of Glass features such notable producers as Blake Bollinger, Ben Stennis and Karen Kosowski, and hit songwriters Deric Ruttan (Eric Church, Dierks Bentley) and Victoria Banks (Sara Evans, Johnny Reid). Mitchell's hit "Workin' on Whiskey" will be included. She is currently supporting Johnny Reid on his Revival national tour.
– This week CIMA posted a wrap up report on last month's returned Folk Alliance International conference in Kansas City. Canadian artists winning kudos include Union Duke, The LYNNeS, Julian Taylor, Suzie Vinnick, and  Colter Wall. The CIMA co-sponsored Canada/Quebec reception was reportedly a big success. Read the wrap here
– Coastal Jazz has announced a new batch of concerts for its TD Vancouver International Jazz Festival, which runs June 22 to July 1 this year. Artists named include Macy Gray, Dirty Projectors, Spanish Harlem Orchestra, St. Paul and the Broken Bones, Russell Malone, Roberta Gambarini, and the Jerry Douglas Band. Tix and info at coastaljazz.ca
– The We Are Family Foundation has announced LL Cool J and The Who's Roger Daltrey as honorees for the 2018 WAFF gala celebration taking place April 27 in NYC.  LL Cool J will be honored with the Humanitarian Award for his philanthropic work with kids and community outreach programs. Daltrey's work as co-founder of Teen Cancer America brings him the Mattie J.T. Stepanek Peacemaker Award. Source: Billboard
–  A hip-hop artist being tipped for big things is Toronto-via-Montreal rapper Patrik. He just released "Lone," a new single from his forthcoming Spadina EP, and it is quickly racking up impressive Spotify streaming numbers. Earlier single "Entitled" (below) has also performed well. Patrik performs at the Uncrwnd showcase at The Rivoli in Toronto tonight (March 23).
– Toronto roots-rockers Jerry Leger and The Situation head out for their first European tour in early April. They tune up with shows at Irene's in Ottawa, March 30, and Burdock in Toronto, March 31. In a FB post, Leger explains "it's a great feeling to have booked 21 dates in Europe, most of which I booked myself with some help from friends and fans."
– The Saskatchewan Country Music Association (SCMA) has announced that award-winning singer Jess Moskaluke will give the artist Keynote at the SCMA weekend. The event takes place April 28 at 1 pm in the Marquis Room @ The Prince Albert Inn, Prince Albert, SK. More info here
– Fresh from a SXSW debut last week, Toronto band Common Deer is continuing a North American tour. A gig at Vancouver's Biltmore tomorrow (March 24) is part of JunoFest, and is followed by shows in Edmonton, Calgary, Saskatoon and Winnipeg, plus Hamilton's Casbah on April 12. A full sked here. The band is managed by Jake Gold.
–  Francophone folk band Les Poules à Colin is out touring in support of its recent (and third) album Morose, and will share a bill with Maz at Hugh's Room Live in Toronto tonight (March 23).
RIP
Jason Buie, a blues guitarist and a mainstay of the Vancouver Island blues scene, died on March 22 in Esquimalt, BC, at the age of 47. No cause of death has been announced. Buie's brother Chris confirmed Buie's death on Facebook on Thursday.
Buie got his start during the 1980s in blues bands in Victoria and later lived in Vancouver for a time. In January, he was named New Artist of the Year at the Maple Blues Awards in Toronto. His most recent album was 2017's Driftin' Heart. Buie co-founded and served as artistic director of the White Rock Blues Society, and was known for his support of other blues musicians and his philanthropy. Sources: CHEK News, Times-Colonist
Paul Cram, Canadian jazz saxophonist, composer, and bandleader, passed away on March 20, at age 65, of complications from Alzheimer's. He lived and worked in Vancouver, Toronto, and Halifax, in such groups as The New Orchestra Workshop, C.O.R.D. Orchestra, Kings of Swing, Solar System Saxophone Quartet, Hemispheres, Benghazi Saxophone Quartet, UpStream and the Paul Cram Orchestra.
From his period in Toronto in the 1980s, Cram is best known for Hemispheres, a fifteen-piece new jazz/new music ensemble he co-founded in 1987. In 1989 he moved with his family to Halifax.
He performed in new music ensemble Upstream, toured with the Cram/Ellis Duo, and wrote scores for theatre, film and dance. He recorded many albums under his own name, including Blues Tales in Time and Beyond Benghazi, both of which were nominated for Juno Awards for Best Jazz Album. Source: CMC