FYI
Music News Digest, Jan. 26, 2018
Canadians play pre-Grammy parties in NYC, and a Toronto Leonard Cohen tribute attracts star singers and writers. Those also in the news include Whitney Rose, Colter Wall, the ECMA, Blue Note, Nils Frahm, Boys Do Girls, Miesha & The Spanks, and a farewell to Tommy Banks and Mark E. Smith.
Jan 26, 2018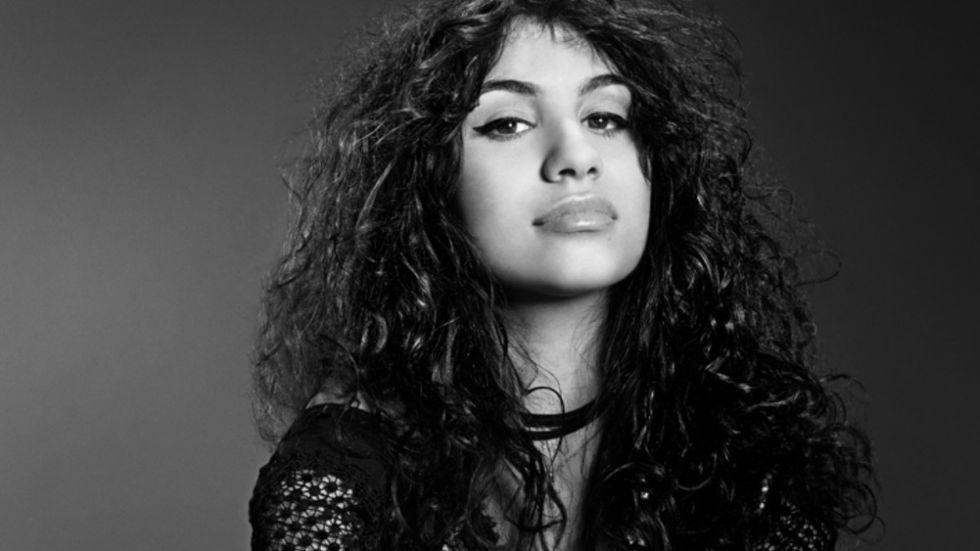 By Kerry Doole
Sunday night's Grammy Awards in New York City were preceded by performances in showcases around Manhattan by such stars as Lorde, Khalid, Cardi B, Thirty Seconds To Mars, Childish Gambino, Dave Matthews, SZA, Kacey Musgraves, The National, EPMD, Ghostface Killah with Raekwon, and Alicia Keys,
---
Last night (Thursday), Alessia Cara played the Spotify Best New Artist 2018 Pre-Grammy Party alongside Khalid, SZA, and Julia Michaels, while Canada's "Northern Beat" Showcase at the Metropolitan Pavilion featured Daniel Caesar, Neon Dreams, Dear Rouge and Iskwe. Source: Billboard
– The legacy of Leonard Cohen continues to be celebrated in concerts across the country. An illustrious group of singer, writers and musicians will join the Art of Time Ensemble in A Singer Must Die, a Cohen-themed event running Feb. 22-24 at Harbourfront Centre Theatre in Toronto. Readings, anecdotes, and arrangements of Cohen's music in the signature Art of Time style will be featured.
The vocal cast list includes Steven Page, Sarah Slean, and Tom Wilson, all previous Art of Time collaborators, plus Sarah Harmer and Gregory Hoskins. Noted musical arrangers involved include Jonathan Goldsmith, Kevin Breit, Andrew Staniland, and Gavin Bryars. On the literary side, Michael Redhill, Madeleine Thien, Adrienne Clarkson, Ian Brown, Barbara Gowdy, Christopher Dewdney, Marnie Jackson, David Macfarlane, and Karen Solie will read from favourite Cohen passages or share anecdotes.
A Singer Must Die is sponsored by Slaight Music. Info and tickets here 
– The East Coast Music Association (ECMA) hosts an 11 am press conference on Jan. 29 at the Halifax Central Library. A special announcement will be made on the 2018 ECMA Awards nominees and performers for the ECMA Festival and Conference, running May 2-6 in Halifax. The event features performances from Makayla Lynn and Owen Meany's Batting Stance. RSVP to Trevor Murphy: trevor@pigeonrow.com 
–Published in The Nashville Scene, the 18th annual Country Music Critic's Poll has just come out. Such US roots music faves as Jason Isbell, Margo Price, and Chris Stapleton dominated, and only two Canadians made the cut. Whitney Rose made it to No. 15 on the Best Albums list with Rule 62, with Colter Wall's self-titled release coming in at No. 24.
Wall placed No. 4 in the Best Male Vocalists category, ahead of Raul Malo and Willie Nelson, and Rose was No. 8 on the Female Vocalists list. In the New Acts category, Wall came in at 4, Rose at 9. See the full results here
– Wavelength Music & City Hall Live in Toronto are pairing to present a community panel discussion on Feb. 15 at The Gladstone. Entitled Beyond the Core: Migrating Toronto's music & arts scenes, it explores music and art activity outside the TO downtown core. Panelists include reps from music venues and fests and urban music scribe Dalton Higgins. The free event starts at 7 pm, and includes beats from hip-hop artist/organizer Just John.
– Big news in the jazz world is yesterday's announcement that Sony Corporation and Blue Note Media Group have entered into a landmark strategic sponsorship agreement. As part of the sponsorship, Sony will collaborate with Blue Note to open "Sony Hall," a new music venue in mid-town Manhattan, and sponsor NYC's annual Blue Note Jazz Festival, plus other plans TBA.
– Berlin-based pianist/composer Nils Frahm is internationally renowned as a sonic adventurer. His new album, All Melody, is released today and he has four upcoming Canadian dates set. He plays Palais Montcalm, Quebec City, March 20, Montreal's Metropolis March 22, Danforth Music Hall March 23, and Vogue Theatre April 1.
– Hamilton music promoter/publicist Ellen Davidson is presenting another Boys Do Girls concert on Jan. 27, at This Ain't Hollywood. Males covering their fave female artists are Tim Gibbons, Lou Molinaro, Big Rude Jake, Deeps, Matty Simpson and host Danny Marks. Proceeds to the YWCA.
– Registration prices for the Folk Alliance International Conference increase on Jan. 29. Info here
– Calgary garage-rock duo Miesha & The Spanks has been slugging it out in the trenches for a decade and is readying a new album Girls Girls Girl. Singer/guitarist Miesha tells us "it was recorded in the UK mid-tour last year with Danny Farrant of punk rock legends The Buzzcocks." It is coming out on March 9, preceded by the first single, "Atmosphere." The group's 27-date Canadian tour begins at Calgary's Ship & Anchor Pub on Feb. 28, closing out in Ucluelet, BC, on April 21.
RIP
Tommy Banks, pianist, conductor, TV host and Senator, died on Jan. 25 at age 81, of leukemia. A full obituary will be posted shortly.
Mark E. (Edward) Smith, frontman of UK post-punk band The Fall, died on Jan. 24 at age 60. He had been in poor health for the past year, resulting in the cancellation of touring plans. In March last year, the BBC erroneously reported his death.
The Fall formed in 1976, releasing a debut album,  Live at the Witch Trials, in 1979. Smith was always the driving force of the band, which saw dozens of members come and go through the ranks after earning the ire of the notoriously volatile leader. The Guardian puts that number at 66, with a third of them lasting less than a year.
Smith was astonishingly prolific as a recording artist, with The Fall releasing 32 studio albums and many more live recordings. Just one album, 1993's The Infotainment Scan, made the UK Top Ten (at No. 9). 
Though never a commercial force, The Fall was a significant influence on countless groups in the UK and around the world. For instance, Toronto has an active The Fall cover band, Mr. Pharmacist, featuring Blue Rodeo drummer Glenn Milchem, who paid tribute to Smith in NOW.
Smith also collaborated with artists including Gorillaz, Inspiral Carpets and Elastica. His autobiography, Renegade: The Lives and Tales of Mark E Smith, was published in 2008. Sources: The Guardian, Brooklyn Vegan