FYI
Music Biz Headlines, Jan. 22, 2020
Hugh Dillon (pictured) partners with Paramount, Jessie Reyez is profiled, and the Grammys shitstorm rages. Others in the headlines include Castro's, Larry LeBlanc, Roberta Flack, Laurie Anderson, lié, Helen Smith, CMT, BTS, and David Olney.
Jan 22, 2020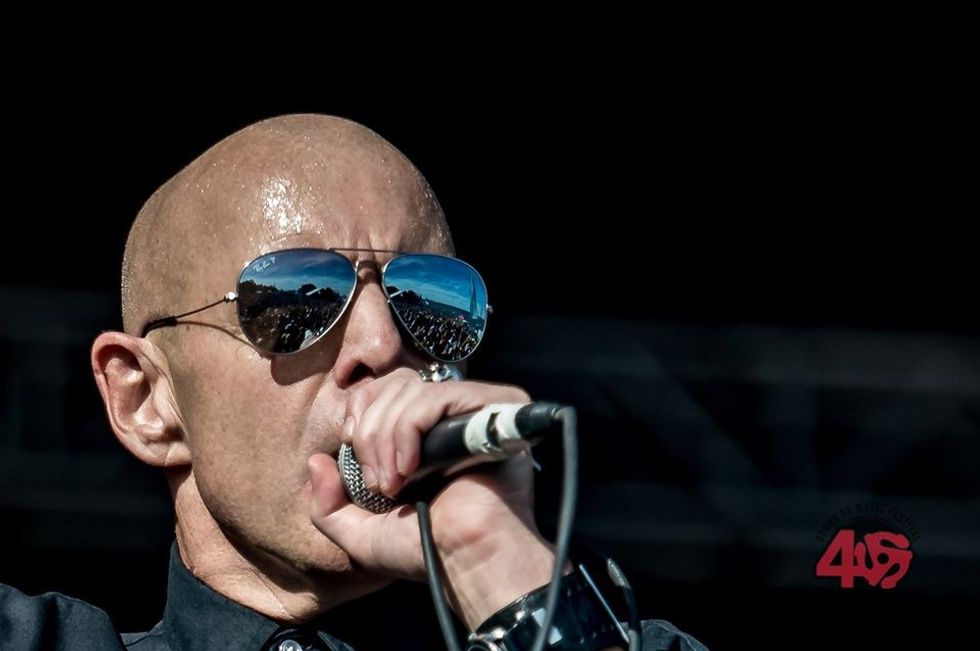 By FYI Staff
Paramount Network announced recently that it has ordered a new scripted drama series, Mayor of Kingstown, that was created by Taylor Sheridan and Kingston born and raised Headstones frontman Hugh Dillon. The show has parallels with Dillon's hometown of Kingston, which was named "King's Town" or "the King's Town" in 1787 in honour of King George III. – Courtney Hart,  Kingston Herald
---
Ahead of the 62nd Grammys, Jessie Reyez opens up about her Best Urban Contemporary Album nomination for her second EP,  Being Human In Public. – Jennfer Velez, Grammy,com
An owner of Toronto's popular Beach tavern Castro's Lounge — a venue praised by local musicians for giving them a place to play and earn a living — says he's relinquishing his share to prevent its closure. – Nick Krewen, The Toronto Star 
In the same evening, Laurie Anderson had the sold-out audience of Koerner Hall screaming – actually screaming, for 10 full seconds – and watching rapt as she practised tai chi across the stage. –  Jenna Simeonov, The Globe and Mail
The great prophet, poet, and all-round bizarro David Lynch once wrote the following: "This whole world is wild at heart and weird on top." The line comes from Wild At Heart, but it might easily apply to the video for "Digging in the Desert" by lié.  – Mike Usinger, Georgia Straight 
Larry LeBlanc was just 14 years old when he wrote a story about the local music scene for a Toronto newspaper. He was soon asked to write for a monthly magazine for teens called the Canadian High News. His growing knowledge of local clubs and bands gave Larry the opportunity to book bands, which he also started doing at a young age. He wrote for Melody Maker and Rolling Stone before landing his dream job for Billboard Magazine in 1991. In 2007, he left the magazine to start his own music themed blog.
International
Former Recording Academy CEO Deborah Dugan claims she was sexually harassed by the general counsel to the Academy and put on administrative leave for raising numerous concerns about goings-on at the Grammys in a new filing with the Equal Employment Opportunity Commission. The 46-page complaint arrives just days before the 62nd Grammy Awards. – Ethan Millman, Rolling Stone
How will these explosive charges play out? How will the Grammys weather all of this? We're hearing rumors of female performers planning to drop out of the show. How many pianos will Alicia Keys have to play at once to change the subject? Stay tuned. – Hits Daily Double
Deborah Dugan put the artist first, and all hell broke loose... She tries to bring the organization into the present, prepare for the future, and no one wants that. – Bob Lefsetz, Celebrity Access
Audio-streaming services like Spotify and Apple Music tend to suck up much of the air when talking about the modern music industry, at least in the U.S. But zoom out to a global level and it's actually video — not audio — that reigns supreme. – Cherie Hu, NPR
In the Hot Seat with Larry LeBlanc: Helen Smith, Executive Chair, IMPALA, an advocacy org representing independent music companies with nearly 5,000 members. – Celebrity Access Encore
How many more have to be railroaded by rent hikes and property developers before we lose our grassroots scenes completely? – Harry Harris, Vice
Women artists will now account for half of video airplay hours, an increase from the previous 40/60 ratio. – Claire Shaffer,  Rolling Stone
Sure, BTS is a K-pop boy band, but the South Korean group has served notice that it deserves to be taken seriously on an artistic level. The act's forthcoming new album, due out next month, is called Map of the Soul: 7, a title that refers to American analyst and author Murray Stein's book Jung's Map of the Soul: An Introduction.  – John Lucas, Georgia Straight
Singer-songwriter David Olney, 71, died while performing on Saturday — apologizing, closing his eyes and not opening them again. During a break in Olney's performance on WUWF-FM's "Acoustic Interlude" on Saturday afternoon, Olney told the show's host that he still got a thrill from performing live. "You only get one chance to play for somebody for the first time, and when they enjoy it, it's the most satisfying feeling," he said. – Marisa Iati, The Washington Post
Dial back to 1960 to find the major precedent: when star jazz pianist Erroll Garner sued Columbia Records for breaking his contract — and won after a nearly three-year battle in a New York Supreme Court decision. It was a landmark case that has been largely forgotten. – Dan Ouellette, Variety
The 82-year-old singer talks about her storied career ahead of this year's Grammys, where she'll accept the lifetime achievement award. – Jim Farber, The Guardian
If you're a fan of music or the documentary as an art form, you can delve into 15 of the best music documentaries currently streaming on Netflix, listed below. From Nirvana to Fyre Fest. – Lizzie Manno, Paste 
If Kamikaze was the crime of passion in retaliation to the onslaught of criticism Marshall faced since 2013 then Music To be Murdered To is the premeditated homicide being willfully carried out on anyone left that denies his GOAT status. – Scott Glaysher, HipHopDX