FYI
Music Biz Headlines, Dec. 7, 2018
Jessie Reyez (pictured) triumphs in hometown shows, a list of Canadian albums of the year, and the '90s Canrock revival. Also in the headlines are Doug Paisley, the Lunenburg Academy, ESO, MacMaster-Leahy, streaming DJs, Brexit, Andrew Gertler, Hugh Jackman, Vegas acts, Prince, Johnny Thunders, and Metallica whiskey.
Dec 07, 2018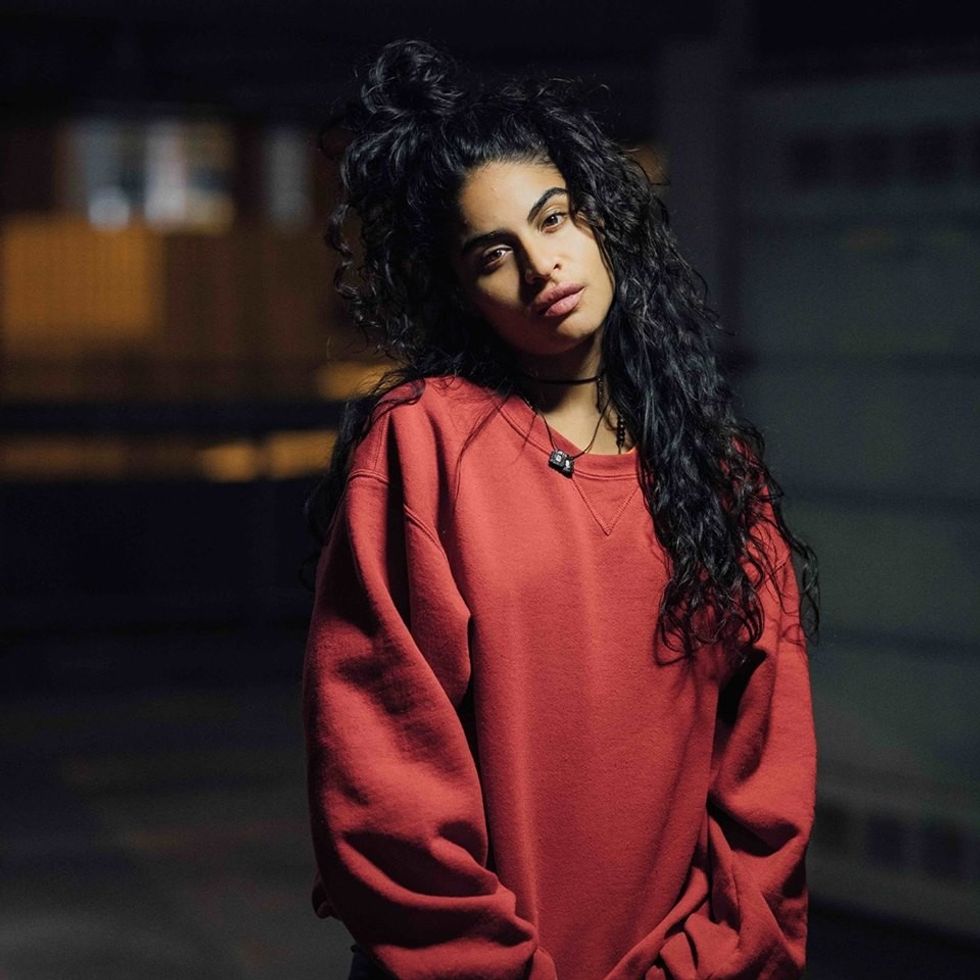 By Kerry Doole
In the first of two sold-out nights at Danforth Music Hall, the Toronto singer/songwriter showed off intense stage presence and serious gratitude.  – Chaka V. Grier, NOW
---
The fast-rising star left this week's double-shot of hometown shows with some nice parting gifts.  – Ben Rayner, Toronto Star
Folk-rockers Whitehorse spent years fending off pressure to write a Christmas song. And yet every holiday season, the husband-and-wife duo would be circled by the head of their record label who wanted to rope them into making a holiday ditty. Radio would love it, they were told. –  David Friend, CP
A look at strong new offerings from Canadian artists Foxwarren, Andrea Ramolo, and Art d'Ecco. – Michael Barclay, K-W Record
The Toronto singer/songwriter's new album is nine simple-but-deep tales about life and love. – Rachna Kaur, NOW
From Drake's mega album Scorpion to debut albums from R&B artist Odie and feminist hip-hop group the Sorority, we had a lot to choose from, whether we needed strength in the form of an uprising or salve for a broken heart. – CBC Music.ca
The Lunenburg Academy of Music Performance is something of an east-coast version of the Banff Centre, plus high-sea views.  – Brad Wheeler, Globe and Mail
Reliving the golden age of indie rock with The Watchmen, The Lowest of the Low and more. –  Ron Johnson, Post City Toronto
After monitoring the action throughout 2018, BDS Radio has issued its lists of the most-played songs or "spins" in Canada by format.  – Alan Cross, A Journal of Musical Things
The Winspear's Christmas season opened with a concert by the Edmonton Symphony Orchestra featuring selections from Bach's Christmas Oratorio and a new suite of arrangements of Bach and other composers by the orchestra's chief conductor, Alexander Prior. –  Mark Morris, Edmonton Journal
For the past six years, the MacMaster-Leahy clan has been taking to the stage to spread yuletide cheer with A Celtic Family Christmas. Increasingly, most of the couple's children — which includes Mary Frances, Michael, Claire, Julia, Alex, Sadie, and six-month-old Maria — have been participating to various degrees. – Eric Volmers, Calgary Herald
Her ceramic creations hold both biomorphic and sculptural interest, as if they can't quite decide whether they belong in a natural history museum or an art gallery. But there's more to them than just their rough-hewn aesthetic appeal; they're also a new phylum of musical instrument. – Alex Varty, Georgia Straight
International 
DJs are about to get a cut of streaming revenue, a new source of funds for artists who typically make a living performing in front of live audiences. Audio streaming service Mixcloud is rolling out subscriptions to individual creators' channels in a bet that superfans will pony up for unlimited access to their favourite DJs' sets. –  Anne Steele, WSJ
When a generation of young tech entrepreneurs leading disruptive businesses burst onto the scene, journalist/author Franklin Foer rooted for them — at first. "What they did seemed exciting and novel. It takes a while for us to realize exactly what they've done that's so terrible, or what the threats are that are posed by them."  – Eric Johnson, Recode
Despite the minister's best assurances, music industry leaders have been vocal about the risks for their sector from Brexit. Superstars like Rod Stewart have also been vocal in their support of a second referendum on Brexit. – Oisin Lunny, Forbes
"The best artist managers are constantly learning, and constantly growing"
We speak to Andrew Gertler, a New York-based talent manager who looks after the likes of global superstar Shawn Mendes. – Dave Roberts, MBW
Touring and talent
The Australian actor/singer is set to launch a pop star-like tour next year, but he's done his research: He's been to a Beyoncé concert. A Justin Timberlake concert. And a Michael Jackson concert. – Mesfin Fekadu, AP
Céline Dion and Mariah Carey are getting some high-profile company in Las Vegas Strip in 2019. Lady Gaga, Aerosmith and country trio Lady Antebellum are among the new entertainers taking up residency in the vacation and convention Mecca. –  Dawn Gilbertson, USA Today
An interview with Steve Lillywhite, producer of Johnny Thunders' solo debut, released 40 years ago and termed a punk classic. – Tim Sommer, Rockandrollglobe.com
In another unexpected turn of fate for Salonen, the former visionary music director of the Los Angeles Philharmonic will become the next music director of the San Francisco Symphony in 2020, recruiting a "brain trust" of young talent and pushing the boundaries of music with technology like VR. – Mark Swed, LA Times
Dave Russian, of Rusan Guitarworks, the local creator of one of Prince's most iconic guitars, is fighting to keep his design.   –  Kate Raddatz, CBS Minneapolis
Strap subwoofers to barrels of whiskey and you get Blackened, a liquor like none other. –  Sarah Rense, Esquire