FYI
Music Biz Collectives Call For Urgent Government Help
An umbrella collective of seven Canadian music industry orgs is jointly asking the Federal government for further action including robust financial support and flexibility in funding rules that wou
Apr 01, 2020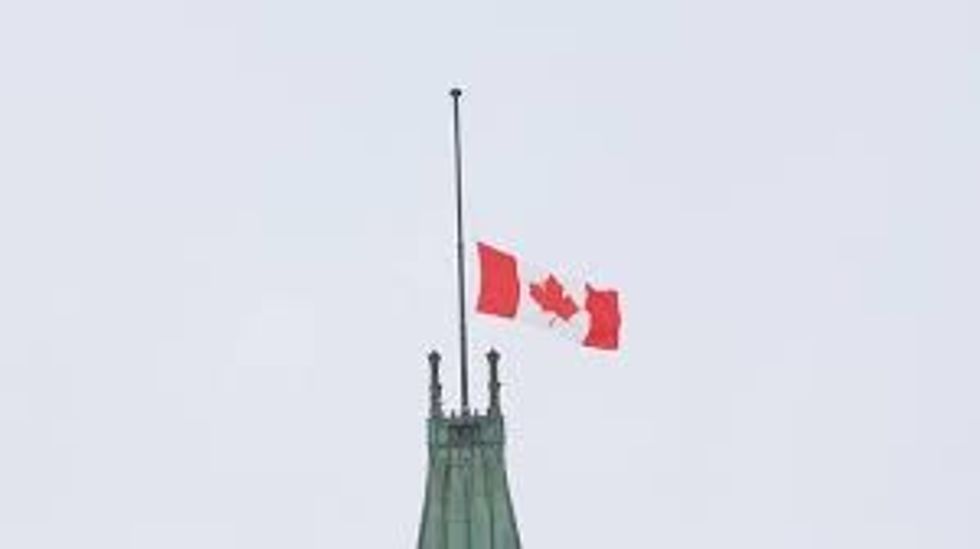 By FYI Staff
An umbrella collective of seven Canadian music industry orgs is jointly asking the Federal government for further action including robust financial support and flexibility in funding rules that would support the artists and the industry's small business community that is being hammered as a result of the COVID-19 pandemic.
---
"The Canadian and global music industry is currently experiencing unprecedented upheaval and turmoil due to the COVID-19 global pandemic," the unified statement reads. "Companies are barely operating and surviving with record low to no revenues, staff are being laid off, artists and musicians' livelihoods are collapsing, and venues are closed indefinitely. In short, the Canadian and global music industries are being severely and devastatingly impacted.
"The industry is grateful for the extensive and broad measures that the federal government and other levels of government have implemented recently. We look forward to the details and implementation of these measures, and future announcements in response to the very serious nature of this unprecedented global circumstance in which we all find ourselves. We are confident that these government measures will help provide much-needed assistance to Canadians, and we call on governments to continue to focus attention on those who are vulnerable, namely our artists and the small business community that supports them."
Industry groups and associations launched a survey March 17-19 in order to capture the current state of the music sector during this COVID-19 pandemic crisis.  This survey received nearly 3,000 responses from a wide cross-section of the industry.
"The scope of the devastation captured by the survey is staggering," the statement continues. "Results show that the vast majority (97%) of respondents stated that the COVID-19 situation is impacting their business. Staff layoffs have already begun across the industry, and many more are expected with some companies anticipating a need to lay off 75-100% of their employees. With revenues that have all but disappeared, combined with unrecoverable expenses as a result of the mass cancellations and postponements of music industry events, tours and other initiatives across the world, the majority of business respondents stated they will be able to sustain their operations for no more six months, and only 4% will be able to keep their business going for up to a year.
"These results reflect a moment in time when the music industry believed the COVID-19 impacts would only impact them for the next two to three months. The current reality is the impacts are far more dramatic and its effects will likely last up to a year or more. This means that the industry responses are in reality dramatically more acute than what the survey respondents noted at the time."
The orgs collectives include the Canadian Live Music Association, Canadian Independent Music Association, Music Managers Forum, the Canadian Council of Music Industry Associations, Music Publishers Canada, Songwriters Association of Canada, and the Screen Composers Guild of Canada.
As a result, the music industry is asking the Federal government for immediate action that can help sustain the industry during these difficult times:
1 –Invest more targeted funding to the music industry quickly, with the goal to sustain business continuity; invest in musicians and artists; retain staff and contract workers; pay overhead etc., with as few restrictions as possible.
2 – Expand the funding envelope to include the broader music sector including artists, musicians, composers, managers, publishers, studios, promoters, songwriters and live music (venues, promoters, talent agencies and supply chain) and relevant associations.
The statement has been released with the following quotes:
"Times like these remind us all just how essential and powerful music is at helping bring us together and carry us through crises. The willingness of the music industry to contribute to community life these past weeks has been on full display. However, our artists, industry workers, and companies are suffering particularly hard, and will not survive the shutdown of performing, touring, and recording without urgently needed assistance." – Sean McManus, President, Canadian Council of Music Industry Associations (CCMIA)
"We don't want to give up on the successes our industry has earned over the last few years. The Federal Government has already taken good, important steps to protect and support Canadians during this pandemic. We are now asking the government for targeted support to help the most vulnerable in our sector, namely small-medium sized businesses, entrepreneurs and Canadian artists that have been and continue to be, severely impacted by this pandemic." — Stuart Johnston, President, CIMA.
 "We know the Minister understands, and is attempting to address, the complexity of our ecosystems, and we thank the Department and Federal government for their tireless efforts.  It's our hope that we can meet those complex needs on as many levels as possible, so there will still be an industry to return to when the recovery period begins, and we can celebrate and rejoice, together. Our artists, our fans and our future are depending on all of us." – Erin Benjamin, President & CEO, Canadian Live Music Association.  
"Artists and the CEOs of their businesses, the managers, have been particularly impacted by this pandemic with the vast majority of revenue at a standstill for the foreseeable future. Government financial relief for this sector is vital for survival."  – Meg Symsyk, President, Music Managers Forum (MMF)