FYI
Media Beat, Nov. 16, 2023
Nov 16, 2023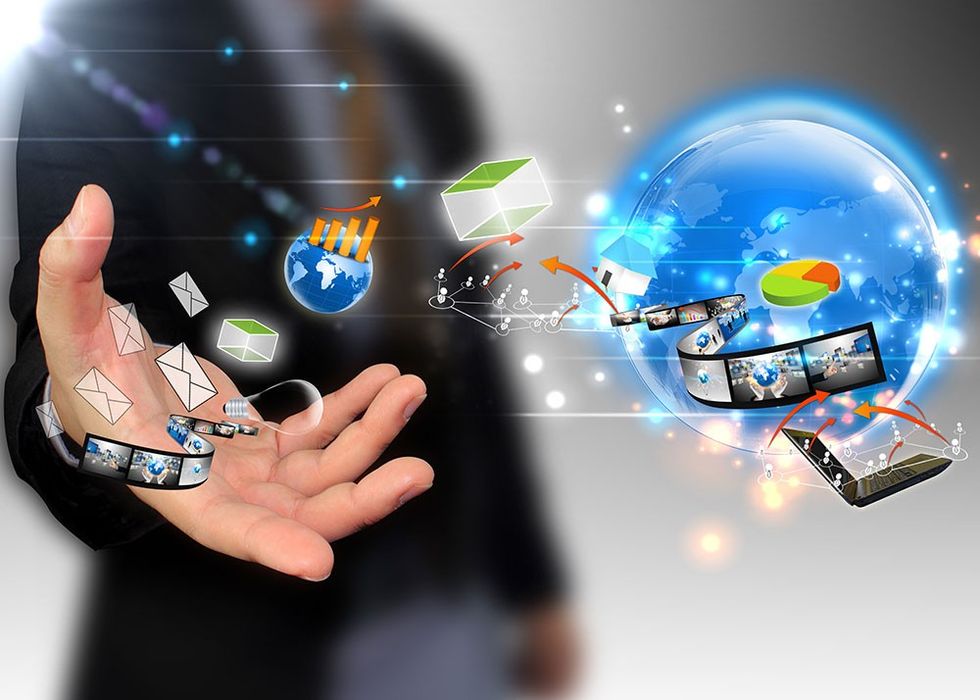 By David Farrell
Heritage Minister Pascale St-Onge says there is no time for delay in enacting the Online Streaming Act, saying that Canada's broadcasting system, and the people working in it, need help right away.
---
"Things are happening rapidly and time is of the essence," Ms. St-Onge said in an interview with The Globe and Mail. "We want to make sure that we still have creators and a system to save." – Marie Woolf, The Globe and Mail
The Heritage Minister released the final policy direction to the CRTC earlier this week.
The CRTC has been asked to:
Support Canadian artists and creative industries; advance Indigenous storytelling; increase the representation of equity-seeking groups; ensure regulations are equitable, fair and flexible; redefine Canadian programs; and exclude the content of social media and digital creators, including podcasts, from regulation.
The latest revelation, about Buffy Sainte-Marie, is convincing, damning, and strikingly incomplete. – Michelle Cyca, The Walrus
Moncton resident Ali Ettarnichi is also the founder of Atlantic Arabic TV online. It started as a platform to cover Muslim celebrations such as Eid and Ramadan on YouTube. But this week, he said, it will expand to feature anything to do with Arab culture and will be broadcast in Arabic, but with English translation. – Hannah Rudderham, CBC News
YouTube TV now reportedly has about 6,500,000 TV customers. This would put it in 5th place, just behind DISH, which has 6,720,000 subscribers. Comcast is still in first place with 14,495,000, followed by Spectrum at 14,379,000 and DIRECTV with 11,850,000. – Luke Bouma, Cord Cutters News
About 40 journalists were killed in a month of fighting in Israel and Gaza from the Hamas attack on 7 October. At least 42 have been killed to date.
The dead include 37 Palestinians either bombed or shot by the Israeli military in Gaza Strip, many of whom were killed alongside family members. A number of others are missing. – Dominic Ponsford & Charlotte Tobitt, Press Gazette UK
Google announced it is pursuing lawsuits against two groups that have sought to exploit the company's services and users.
The first lawsuit targets scammers who misled social media users about Google's new AI chatbot Bard. – Matt G. Southern, Search Engine Journal
We may look back at 2023 as the Year of Content Reckoning for media organizations, especially radio companies.  Many bets have simply not paid off for broadcasters.  Some have turned out to be downright debacles, leading to staff layoffs, department shutdowns, and worse. There may be lots of reasons for these epic failures, including not having the expertise or the capital for these initiatives to be successful.  But an important ingredient to have efficient and effective content creation is determining its degree of doability.  How difficult, expensive, and staff-intensive is it to make stuff?  Is there a market for it?  And do you have the team that can attract advertisers and sponsors? – Fred Jacobs, Jacobs Media
The most addicted generation — the typical American Gen Z watcher — spends 79 minutes on the app a day. In the US, the number of minutes the typical adult over 18 spends on the social media app also continues to rise — from nearly 39 minutes a day in 2020 to 56 minutes by the end of this year, Insider Intelligence forecasted.
In between the mindless scrolling through silly dog clips, aesthetic get ready with me videos, and the occasional mind-altering or absurdist Gen Z posts are a whole lot of products. – Sebastian Cahill & Hannah Getahun, Business Insider