FYI
Media Beat: May 29, 2019
May 29, 2019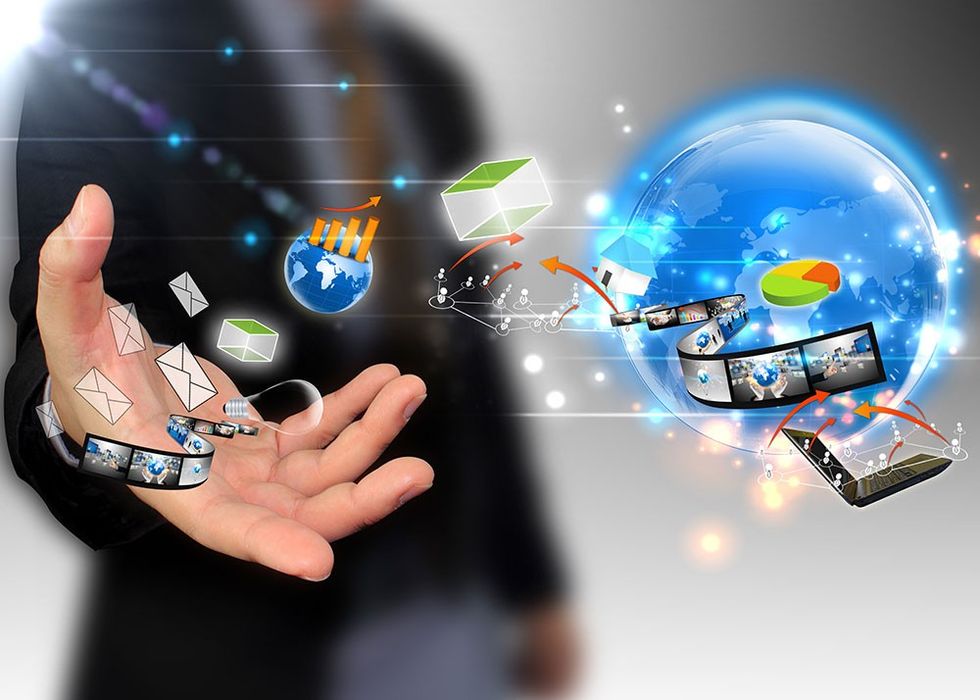 By David Farrell
The Bell Media brand has launched Pure Country, Canada's first-ever, national country music radio brand, in 13 markets and augmented with an app and dedicated website. The programming is anchored by local morning and drive home shows, while iHeartRadio Canada host Shannon Ella hosts a nationally syndicated midday show weekdays on all Pure Country stations. The package has Ella playing the biggest country hits, plus music news, and chats with many of country music's biggest stars. There's also a weekly Top 20 countdown.
---
An equestrian, she joins the team after previously being on air with Bell Media-owned Today's Country BX93 in London and KHJ in Fredericton.  – Bell Media
Facebook CEO Mark Zuckerberg could be held in contempt of Canadian Parliament if he keeps ignoring requests from lawmakers in that country to testify before their government, Canadian Conservative Member of Parliament Bob Zimmer said Tuesday.
Canadian lawmakers voted Tuesday to issue an open-ended summons for Zuckerberg and Facebook Chief Financial Officer Sheryl Sandberg, meaning the two will face a summons to appear before the Parliament the next time they set foot in Canada. If the executives fail to abide by those summons, Canadian lawmakers would vote on a motion to hold them in contempt of Parliament, Zimmer said.
If approved, that motion could result in jail time for the powerful executives, though it is unlikely it would play out that way. – Emily Birnbaum, The Hill
Award-winning broadcaster Anna Maria Tremonti is leaving The Current after 17 seasons of hosting the weekday morning current affairs radio show to produce and host new, original podcasts for CBC.
CBC Radio will search for a new host of The Current, which will continue in its 8:30 a.m. timeslot.
Tremonti, 61, has been at the helm of the acclaimed show since it hit the CBC Radio airwaves in November 2002. – CBC News
Media News Digest: The journalism panel, Journal de Mourréal loses in court, V kills MusiquePlus brand
Montreal media scribe Steve Faguy dishes on media news in his crisply written, concise and accurate weekly news roundup about radio, tv, print in the province and beyond.
10th annual Radio & Records party date announced
The Toronto annual that brings together an extraordinary cross-section of knaves, legends and the once famous takes place July 18 at a well-known city landmark that is not for this column to disclose. The by-invitation-only garden party where friends old and older collide, mingle and ruminate is always an event to attend, peppered with luminous musicians, gravel-voiced broadcast legends and music biz executives brimming with stories untold.
Where should a radio station be? I asked this week in my column. In Brisbane, four of the biggest radio stations in the city are moving studios – all to better locations.
When I was working in radio commercial creative in the early 1990s, all the talk was of the 'ironing board test' that had been undertaken 10 years before. Good to see that it's been done again, with work done around relevant context. It's easy to forget that radio offers some quite advanced targeting in comparison with print, for example: copy that can vary depending on time of day and even the weather. – Deeper reading in RAIN News
Chinese giant says it respects intellectual property rights, but competitors and some of its own former employees allege company goes to great lengths to steal trade secrets – WSJ, subscription needed
The Espionage Act charges filed against Julian Assange mark just the latest attempt by the Trump administration to criminalize journalism and whistleblowers. Army whistleblower Chelsea Manning is back in jail for refusing to testify before a grand jury. Two weeks ago, drone whistleblower Daniel Hale was arrested in Tennessee. We air a new video by The Intercept titled "Why You Should Care About Trump's War on Whistleblowers," featuring Jeremy Scahill. We also speak to Scahill and Pentagon Papers whistleblower Daniel Ellsberg about how the corporate media has failed to stand up for Assange and others. – Democracy Now! via Warren's List
You're probably aware that Google keeps tabs on what you're up to on its devices, apps, and services—but you might not realize just how far its tracking reach extends, into the places you go, the purchases you make, and much more. It's an extensive set of data, but you can take more control over what Google collects about you and how long the company keeps it. Here's how. – David Nield, Wired