FYI
Media Beat: March 01, 2021
Mar 01, 2021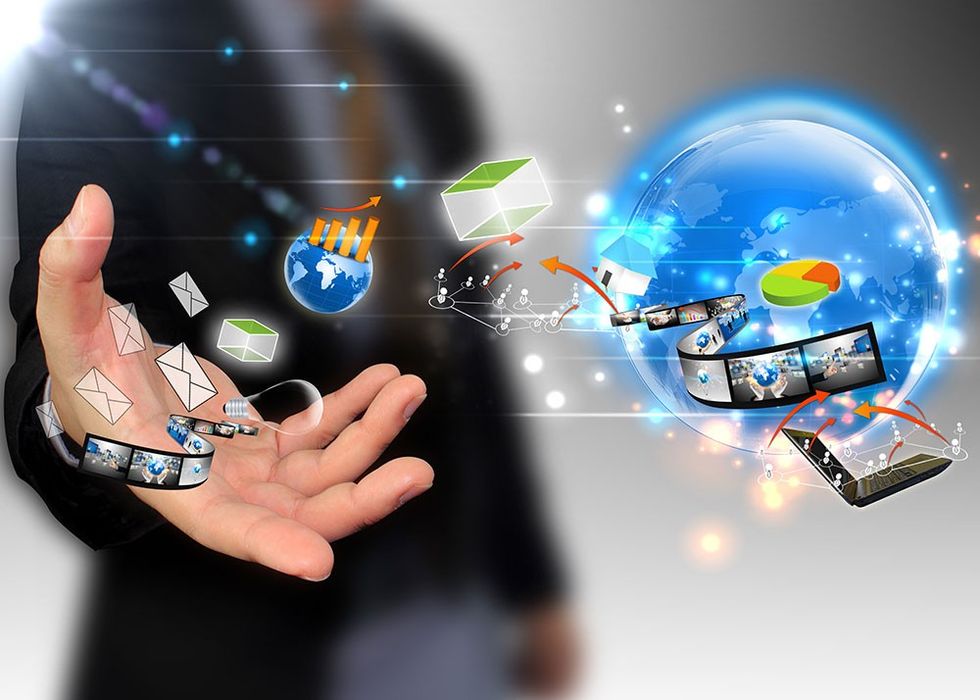 By David Farrell
The overall increase came as telecommunications revenue rose to $940.9 million, up from $908.6 million a year ago.
---
However, Quebecor's media division saw revenue fall to $185.8 million from $208.0 million a year ago and sports and entertainment revenue dropped to $48.8 million compared with $54.7 million in the fourth quarter of 2019. – The Canadian Press
If linking is stealing, why is every article on every news site adorned with a clickable button at the top urging readers to "share" it on Facebook, Twitter and other social-media sites? Why, indeed, do news organizations post links on these sites themselves? The same reason they invest so heavily in "search engine optimization," to ensure their pages rank highly on Google and other search sites. Because their services are of benefit to us, driving readers to our pages that we can convert into subscriptions and/or advertising sales. – Andrew Coyne, The Globe and Mail
Executives from Canada's major broadcasters and a Netflix official spoke before a parliamentary committee on Friday, saying changes need to be made to bring Canada's broadcasting landscape into the 21st century.
Where they differed, however, was in how best to go about it. – Rachel Gilmore, Global News
Every year I receive a federal cheque for the use of my published books by Canadian libraries. The amount, after payment of hefty income taxes, is no more than several months' supply of Tim Hortons coffee. But I do appreciate recognition of the principle that I should be compensated for my copyright.
As a "content-provider," I think of this cheque every time I read about the tussle now taking place between Australia and the massive technology companies, Google and Facebook. Australia is bringing in legislation requiring digital technology companies to compensate news outlets for the use of their content. The legislation is in response to the shift of advertising revenue from broadcasters and publishers to internet platforms that so far have not had to pay the costs of creating content. In response, Facebook has clumsily cut off news information to Australians, raising significant concerns about the big tech firms' economic power, not just in Australia but around the world. – Jack M. Mintz, Financial Post
Despite the work from home trend gaining steam, Canadian companies are paying more for office space. Canada saw office rents climb 0.49% in Q4 2020, and is now up 1.29% from the same quarter a year before. This brings Canada's office space pricing to a new record high. – Kaitlin Last, Better Dwelling
In her 20s, Lauralee Sheehan immersed herself in the music scene, writing music and collaborating with a wide community of composers and publishers, eventually helping to form the Lovely Killbots, where she recognized the importance of branding and began to explore the available technology and social media to put their name out there. Today, Sheehan is founder and chief creative officer of Digital 55, a successful digital media content studio in Toronto. – Denise Deveau, Financial Post
Netflix Inc's British royal drama "The Crown," which focused its most recent season on the troubled marriage of Prince Charles and Princess Diana, led the television honors at Hollywood's Golden Globe awards on Sunday.
"The Crown" was named best TV drama, one of four awards in total, including best actress for Emma Corrin, who played the young Diana struggling to adapt to life in the royal family.
Feel-good comedy "Schitt's Creek" landed the Golden Globes trophy for best TV comedy series, along with best comedy actress for Catherine O'Hara. And Netflix's "The Queen's Gambit," about a female chess champion battling drug and alcohol addiction, won best limited series and best actress for Anya Taylor-Joy. – Reuters
For Eugene Levy and his SCTV colleagues, a day at the office in 1983 was just like a normal workday — except for the laughter. – CBC Archives
Differences in the unemployment rates of diverse groups of Canadians are attributable to a number of factors, including long-term trends, the age of the population and the unequal impact of COVID-19 on certain sectors of the economy.
Black Canadians experienced a higher unemployment rate than non-visible minority Canadians in the recent past. For example, 12.5% of Black Canadians in the labour force were unemployed at the time of the 2016 Census, compared with 6.9% of non-visible minority Canadians.
Experimental estimates from the LFS suggest that from January 2020 to January 2021, the unemployment rate increased more among Black Canadians (+5.3 percentage points) than among non-visible minority Canadians (+3.7 percentage points) in the context of the pandemic (monthly estimates).
In the three months ending in January 2021, the unemployment rate among Black Canadians (13.1%) was about 70% higher than that among non-visible minority Canadians (7.7%).
Black Canadians aged 25 to 54 also had a higher unemployment rate than non-visible minority Canadians in the same age group (9.4% versus 6.1%).
Black youth aged 15 to 24 have experienced high unemployment during the pandemic, as almost one-third of the labour force in this group (30.6%) was unemployed in January 2021—almost twice the rate of non-visible minority youth (15.6%). – Statistics Canada
The "Patria y Vida" video is spreading like wildfire in Cuba and Miami, a sign of widespread discontent on the island as well as unity among Cubans. – Coco Fusco, Hyperallergic
From the bestselling author of A Very English Scandal, the jaw-dropping life story of the notorious business tycoon Robert Maxwell.

In February 1991, the media mogul and former MP Robert Maxwell made a triumphant entrance into Manhattan harbour aboard his yacht, the Lady Ghislaine, to complete his purchase of the ailing New York Daily News. Crowds lined the quayside to watch his arrival, taxi drivers stopped their cabs to shake his hand and children asked for his autograph. But just ten months later, Maxwell disappeared from the same yacht off the Canary Islands, only to be found dead in the water soon afterward.
Maxwell was the embodiment of Britain's post-war boom. Born an Orthodox Jew, he had escaped the Nazi occupation of Czechoslovakia, fought in World War 2, and was decorated for his heroism with the Military Cross. He went on to become a Labour MP and an astonishingly successful businessman, owning a number of newspapers and publishing companies. But on his death, his empire fell apart, as long-hidden debts and unscrupulous dealings came to light. Within a few days, Maxwell was being reviled as the embodiment of greed and corruption. No one had ever fallen so far and so quickly.
What went so wrong? How did a war hero and model of society become reduced to a bloated, amoral wreck? In this gripping book, John Preston delivers the definitive account of Maxwell's extraordinary rise and scandalous fall. –  Amazon books
Financial Times reports that Pfizer expects about $15 billion in revenue this year from its Covid-19 vaccine and has raised its 2021 profit guidance on hopes that having one of the first and most effective vaccines will boost its prospects. Longtime Evercore ISI pharma analyst Josh Schimmer figures the total market for the vaccines could be worth $100B in sales and yield $40B in post-tax profits. According to a report in Fierce Pharma, Moderna scored a $1.5B deal with the (US) federal government to supply 100 million doses of its mRNA vaccine, if it succeeds, with the option for another 400 million doses. That suggests the price per dose for government purchases would be less than $25. In the same publication it is reported that Pfizer also has a supply deal with the U.S. government, which is worth $1.95 billion for 100 million doses. The company is testing a two-dose regimen of its mRNA vaccine for COVID-19, which one analyst estimated could bring in $15 billion in profits for the drug maker.
You would, naturally, think the password manager was safe when locked, but it's not, according to the ISE. Worryingly, the researchers found that in some circumstances, the master password was residing in the computer's memory in a plain text readable format.  And once the master password is available to the attacker, they can decrypt the password manager database. – Kate O'Flaherty, Forbes
RIP
Jeff Ansell, a reporter, an MIT-Harvard instructor, media coach and more recently head of Jeff Ansell & Associates, died of cancer on Tuesday, February 23 at Toronto's Sunnybrook Hospital. As an investigative reporter, he exposed two Nazi war criminals who murdered 16,000 people. He talked about this in an Andrew Krystal Sirius XM broadcast three years ago that is included below, and an affectionate recollection of his life and times was penned by Steve Paikin, anchor of TVO's flagship current affairs program, The Agenda with Steve Paikin.
John Burks' tenure atop the masthead of Rolling Stone was brief, but he made it count, reshaping what was essentially a trade magazine for rock fans into a wider voice for the counterculture and antiwar movement. His timing was right and his instincts sharp, as made evident when Rolling Stone, a biweekly at the time, published the definitive account of the disaster that was Altamont in December 1969. He died Feb. 17 at age 83. – Sam Whiting, San Francisco Chronicle