FYI
Jerry Leger: You Carry Me
An upbeat roots-rock tune featuring virile vocals and guitar work and a strong groove. 
Nov 01, 2023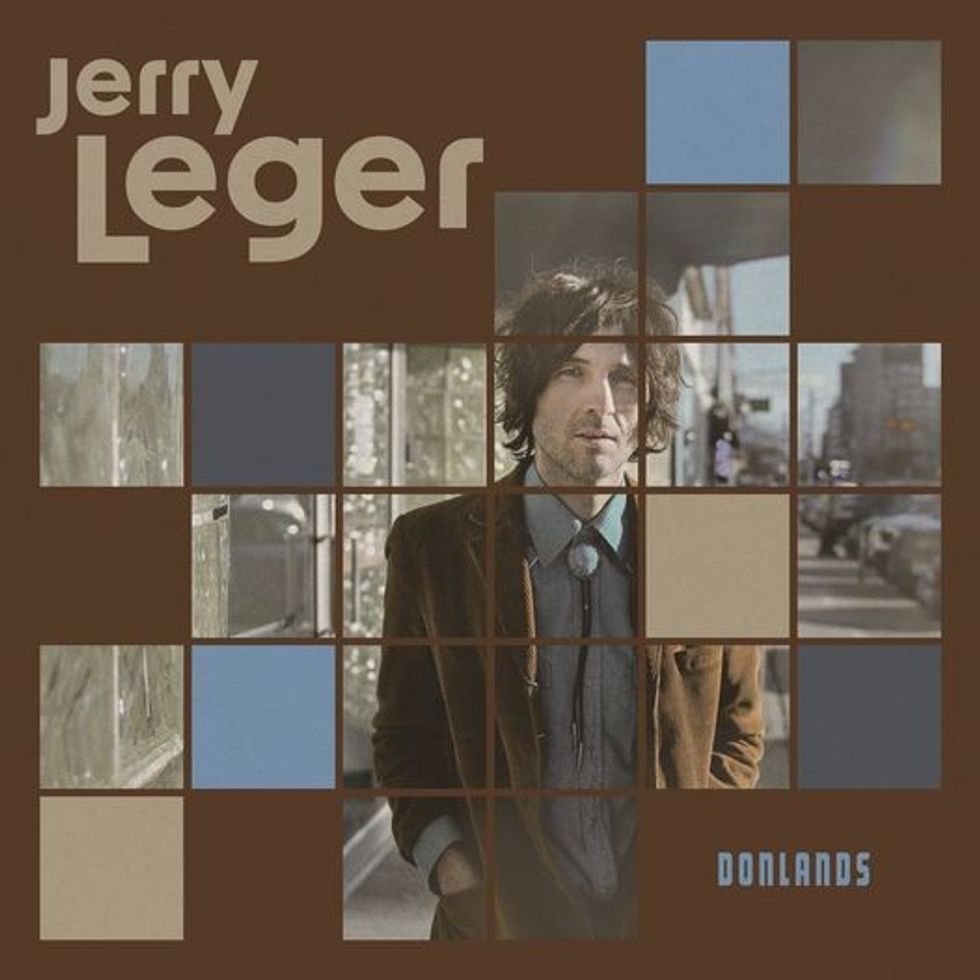 By Kerry Doole
Jerry Leger - You Carry Me (Latent Recordings): Last week, this prolific Toronto roots troubadour released a new album, Donlands, the 14th entry in his discography, excluding the releases of his side project The Del Fi's.
---
The newest single, You Carry Me, is an upbeat roots-rock tune featuring Leger's virile vocals and guitar work and a strong melody and groove. Other cuts on Donlands are more contemplative and atmospheric, with the contributions of famed Canadian producer/engineer Mark Howard (Lucinda Williams, Bob Dylan, Tom Waits, Neil Young) to the fore.
In a press bio, Leger explained the making of Donlands: "Like all my albums, we recorded Donlands mostly live in the studio with my band The Situation [Dan Mock, Kyle Sullivan, Alan Zemaitis] in a circle—no headphones, just listening and existing, breathing as a whole. To me, it's a record that lives in its own world."
This record is Leger's first collaboration with Mark Howard. The pair instantly clicked creatively, agreeing on which 10 of the 20 early demos should feature on the record. Another key collaborator was engineer Aaron Goldstein, who added pedal steel and guitar to several tracks. In his bio, Leger notes that "the experience felt almost like creating a film noir soundtrack, with something unknown always lurking in the shadows."
This scribe has sung Leger's praises for nearly two decades, and it is painful to note that he remains one of Canada's most under-appreciated singer/songwriters. He has the deserved respect of musical peers like Ron Sexsmith, the Skydiggers, The Sadies, Don Stevenson (Moby Grape), and Michael Timmins (whose label, Latent, releases his albums), but is routinely ignored by the likes of the Polaris Music Prize and the CBC. His work, including the new album, gets rave reviews in major European publications and blogs, and he draws more fans there than at home.
Leger is currently playing shows in the Netherlands and Germany then has three late Nov. concerts in Ontario, including a Nov. 29 date at The TD Music Hall in Toronto. Info and tickets here
Links
Publicity: Jason Schneider Media