FYI
The FYI Bulletin: May 11 , 2023
Thunder Bay-born Michael Rapino has transformed a lucrative business into a global empire as President & CEO of Live Nation over the pas
May 11, 2023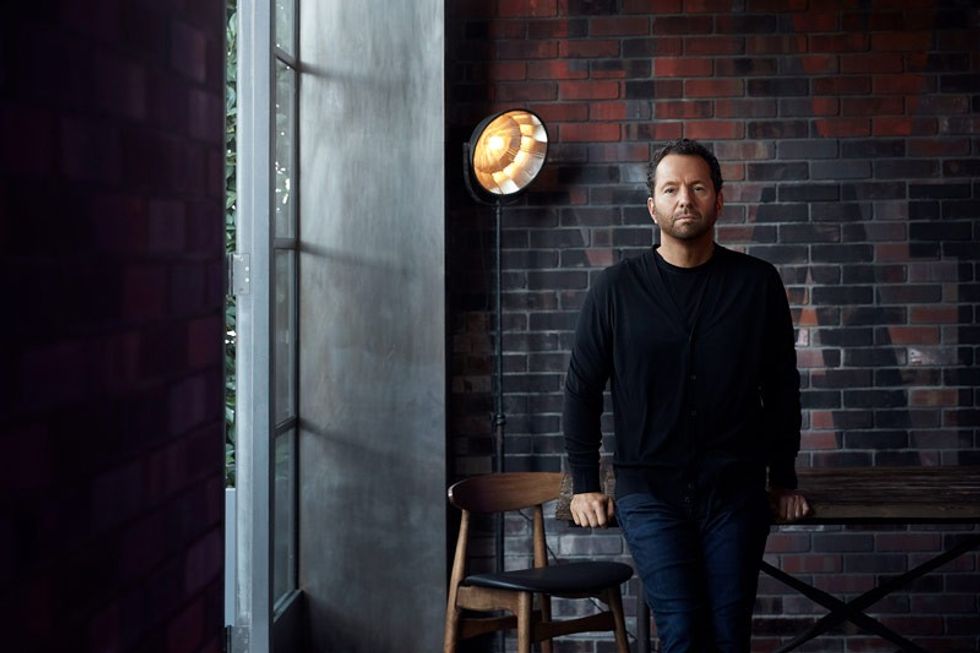 By David Farrell
Thunder Bay-born Michael Rapino has transformed a lucrative business into a global empire as President & CEO of Live Nation over the past 18 years. The company's 2023 Q1 earnings tidily beat analysts' expectations, with 73M tickets sold in the quarter that yielded revenue of $3.1B, but the gig comes with a powder keg of criticisms, and yet Rapino has so far won the war and let investors and fans know that Live Nation is a company to be trusted and respected. Everything you wanted to know about the concert business is made crystal clear in the following podcast with Bob Lefsetz putting tough questions with Rapino answering without equivocation.
---
– The CMW Festival line-up has been updated. One can see an alphabetical list of artists with bio, video and label affiliation here, and the June 5-10 schedule of who is playing where and by clicking on the tab at the top of the same page.
The events include a nod to hip hop with Yonkers rap legend The Lox (video below) with special guest Kardinal Offishallon June 9 at Queen Elizabeth Theatre. Separately, Dom Vallie, and Roderick Porter, with special guest Lyan Paris perform at Axis on June 6; Fuego at Axis on June 7; the 22nd Jim Beam Indies with a full concert set by Charlotte Cardin on June 8 at History; Badflower at Axis on June 8;Billy Raffoul at the Phoenix Concert Theatre on June 9; andThe Killjoys with Pkew Pkew Pkew at Lee's Palace on June 10.
– The deadline for voting for this year's Canadian Live Music Industry Awards is May 22. Winners are to be announced over 19 categories on June 9 at an awards show staged at Toronto's Westin Harbour Castle Ballroom. The list of nominees can be found here and to register and vote link here.
– The new JAZZ.FM91 Toronto alumni association is backing the launch of an artist outreach project that will provide professional development resources to early-career jazz artists through the help of a $150K Resilient Communities Fund grant awarded by the Ontario Trillium Foundation.
–  SiriusXM Canada, in partnership with the Canadian Country Music Association, is inviting Canadians to help choose the 2023 SiriusXM Top of the Country champion. The voting phase is now open, featuring eight semi-finalists hoping to make the finish line to secure a spot in the finale. Opportunities available to the eight finalists include a Socan-funded week-long songwriting trip in Nashville, and the winner will also receive a spot at a Socan songwriting camp.
– Earlier we made mention of music entrepreneur and publisher Joey Cee hosting a 60th bash for time spent in the industry. The event is set for June 10 at Metalworks Institute (next to the recording studio). What we didn't know at the time is that he has donated his record collection to the education centre, all 15K records, and students are allowed to sign them out. The collection would include a fairly extensive collection of 60s and 70s Canadiana–now mostly rare 45s and LPs. Online registration for the roast & toast can be found here. And next week, the man of the hour will be featured in a Bill King podcast. Believe me, Joey has had a remarkable career-even as his contributions over 6 decades have been mostly overlooked. Meantime…
– Rick Mercer, Degrassi (the TV show), Supreme Court Justice Rosalie Silberman Abella, and Connor McDavid have been named in the first round of 2023 inductees into Canada' Walk of Fame that is to be staged on Dec. 2 at the Metro Toronto Convention Centre with a CTV broadcast to follow. In June or July, it's been strongly hinted, a significant number of high-profile musical acts will be added to the line-up.
– The CMRRA has introduced an updated Electronic Song Registration Form that offers a broader range of data options and is intended to streamline registrations for clients. The new form can be found here and queries can be emailed to registrations@cmrra.ca.
And the question many will want to know: The agency's next quarterly pay-out is on June 15.
– The first of two Eurovision Song Contest semi-finals took place at the 11K-seat Liverpool Arena on May 9. The second round is this evening (11th) and the final is to be staged on the 13th. Below, are 40-second video "postcards" of all 37 entries to this year's contest and here you can find everything about the 67th edition.
Over the years, Eurovision has helped launch a number of international careers, from Abba to Julio Iglesias, and in 1988 20-year-old Celine Dion won the song contest while representing Switzerland.
– Great Lake Swimmers kick off a 26-city soft-seater tour at the Trailside Music Hall in Charlottetown on May 23. The folk-rock quintet is hyping Uncertain Country, it's the latest 11-song album. Below, is the second single from the new release, entitled Swimming Like Flying.
– Nickelback has won a copyright infringement case over their 2005 hit Rockstar. A Texas group called Snowbird Revival claimed their song of the same name was substantially misappropriated. A U.S. judge ruled otherwise.
– FACTOR has released details on its 2023-2024 program updates for artists, companies, and community projects.
– CIMA Music has announced the recipients of its 2023 Make It Music awards. And the winners are Amanda Rheaume & ShoShona Kish, Ishkōdé Records; Laura Simpson & Dan Mangan, Side Door Access; Farley Flex Nwaigbo, Plasm Mngt. & Prod's; Jake Gold, Mngt. Trust; Pegi Cecconi, SRO Mngt., and Vancouver-based indie label Monstercat.
– SOCAN staged its francophone gala awards on May 7 with 100 trophies over 27 categories awarded to highlight the work of Québec's creative talent over the past two years. Among the honourees were Jean-Pierre Ferland, Ginette Reno, Plume Latraverse, Jean Leloup, Roxane Bruneau, Banx & Ranx, Cristobal Tapia de Veer, Nathalie Bonin, Bloc Notes Music Publishing, FouKi & Jay Scøtt, Cœur de pirate, Vincent Vallières, La Zarra, Les Cowboys Fringants, Daniel Bélanger, Souldia,  and Pierre Kwenders. For a list of winners and other details on the 33rd annual SOCAN Gala, visit here.
– Singer Diane Dufresne, veteran jazz pianist Dr. Oliver Jones, country star Terri Clark and rock legend Trooper will be honoured in person at a Canadian Music Hall of Fame ceremony at Calgary's Studio Bell on May 18. Music Canada is the presenter with Jann Arden, Ranee Lee and Rick Mercer presenting this year's inductees. The event streams live at 7 p.m. MT/9 p.m. ET on CBC Gem, CBCMusic.ca/junos and on CBC Music's Facebook and YouTube pages. 
– Downchild plays Massey Hall this Saturday, May 13, with Danny Lanois, Natalie MacMaster and Kenny "Blues Boss" Wayne special guesting. We won't be surprised if longtime fan Dan Aykroyd makes an appearance too. Opening is barrelhouse pianist extraordinaire Jenie Thai who will appear with the band to perform a rendition of deceased Downchild keyboardist Jane Vasey's Tryin' To Keep Her 88's Straight. Below is the band with Vasey from a TV appearance in 1979, followed by Thai performing that same number at the 2019 Maple Blues Awards.
–Calgary trio The Stampeders, winner of four consecutive Group of the Year Junos between 1975 and 1978, along with a sizeable list of other acknowledgements, is celebrating a 50th anniversary and tonight Rich Dodson, Ronnie King, and Kim Berly perform at Edmonton's Winspear Centre. Best seats in the house are gone, but the tour is extensive, and fans can expect to hear a long list of hit songs that became CanCon radio staples, including staples such as Hit the Road Jack, Sweet City Woman, Carry Me, and Wild Eyes.
–Postmedia's Lynn Saxberg has the story about Ottawa musician Jeffery Meleras releasing an ambitious concept album called the Battle of Copernicus Road. The rock opera takes aim at the Old Testament in a collection of folk-rock songs that consider the Ten Commandments from alternate perspectives. 
"I wanted to turn the commandments on their heads," Meleras said in an interview. "I think I started talking about how utterly, unbelievably violent the Old Testament was, and I just got the idea."
– Canadian pop-punk band Sum 41 is disbanding after selling 15M records worldwide. The band announced in a social media statement on Monday that they will split up after 27 years.