FYI
The FYI Bulletin: Aug. 24, 2023
Aug 24, 2023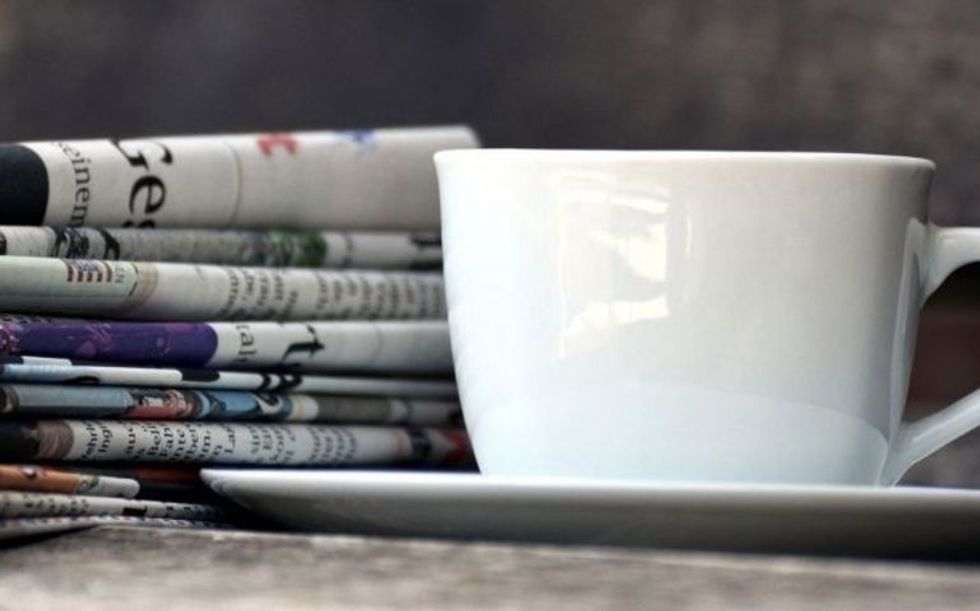 By David Farrell
Montreal-based Justin Time Records celebrated its 40th anniversary this week with the release of a 40-track compilation cherry-picked from the company's 600-strong catalogue of mostly Canadian recordings that heavily skews toward founder Jim West's love of jazz, blues and gospel.
---
Commenting on the eras, West stated: "It is so important for me to note, and very proudly so, that our first three signings, Oliver Jones, Ranee Lee and Trevor W. Payne and the Montreal Jubilation Gospel Choir, are still with us today and great friends with whom we talk daily."
Other notables that have released albums over the years with him include Oscar Peterson, Kenny Wheeler, Paul Bley, Diana Krall, World Saxophone Quartet, Fontella Bass, Susie Arioli, Carol Welsman, Dave Van Ronk, Rob McConnell, David Clayton-Thomas, Frank Marino, and Hank Jones.
In 2016, the Montreal International Jazz Festival presented West with the Bruce Lundvall Award, named after the late American Blue Note executive and presented to a person from the media or music industry who has made a significant contribution to the development of jazz. In 2018, he received the Builder Award from the Canadian Independent Music Association's CIMA Award, and in 2022 he was appointed a Member of the Order of Canada for his contributions to the Canadian recording industry, and championing Canadian talent.
– In 2019, Canadian music retailer Sunrise Records rescued HMV UK from bankruptcy. Now, in its latest filing, owner Doug Putman reports a healthy pre-tax profit of approximately C$4M in its 2022 year-end fiscal statement. As part of the brand rejuvenation, the music retailer is returning to London's Oxford Street after closing its flagship store four years ago and, according to Internet Retailing, the brand has plans to expand into Europe. In Canada, there are currently 83 Sunrise music stores.
- The Cavendish Beach Music Festival, a multi-day Country hoedown launched by Whitecap Ent. in 2009, has renewed its partnership with Bell through 2026. It's one of the largest multi-day outdoor music festivals in Canada, annually attracting upward of 60K ticketed fans. It returns to PEI next year, July 5-7.
– NMEreports that Michael Bublé joined the Foo Fighters on stage in San Francisco on Aug. 12 to perform his hit single Haven't Met You Yet. You can watch the result in the accompanying video.
–Rik Emmett reports a new distro agreement with Deko Ent. for the release of Then Again, a new solo album that offers acoustic selections of songs he either wrote or performed on as the singer and lead guitarist in Triumph. The band notably sold over 4M albums in the mid-70s through 1987 when Emmett went solo. 
- Indie radio promoter Gerry Young, who enjoyed strong success with Martha and the Muffins and the Parachute Club via his Current Records imprint, has again taken on Mystery Romance as a client. He released an album by the band in 1989 that had some success, notably with the single So Far Away. The Calgary-based band has released Story of We from its 2022 album (again on Current), Flying Thru the Moon. Fans of Paul Weller's Style Council will immediately warm to their evolved smooth jazz-pop style.