FYI
Feldman Agency Sale Frees Sam To Focus On A&F Businesses
Through A&F Music, Sam and partner Bruce Allen operate two distinct talent agencies and several management companies with impressive rosters that include (pictured) Diana Krall and James Taylor,
Feb 18, 2019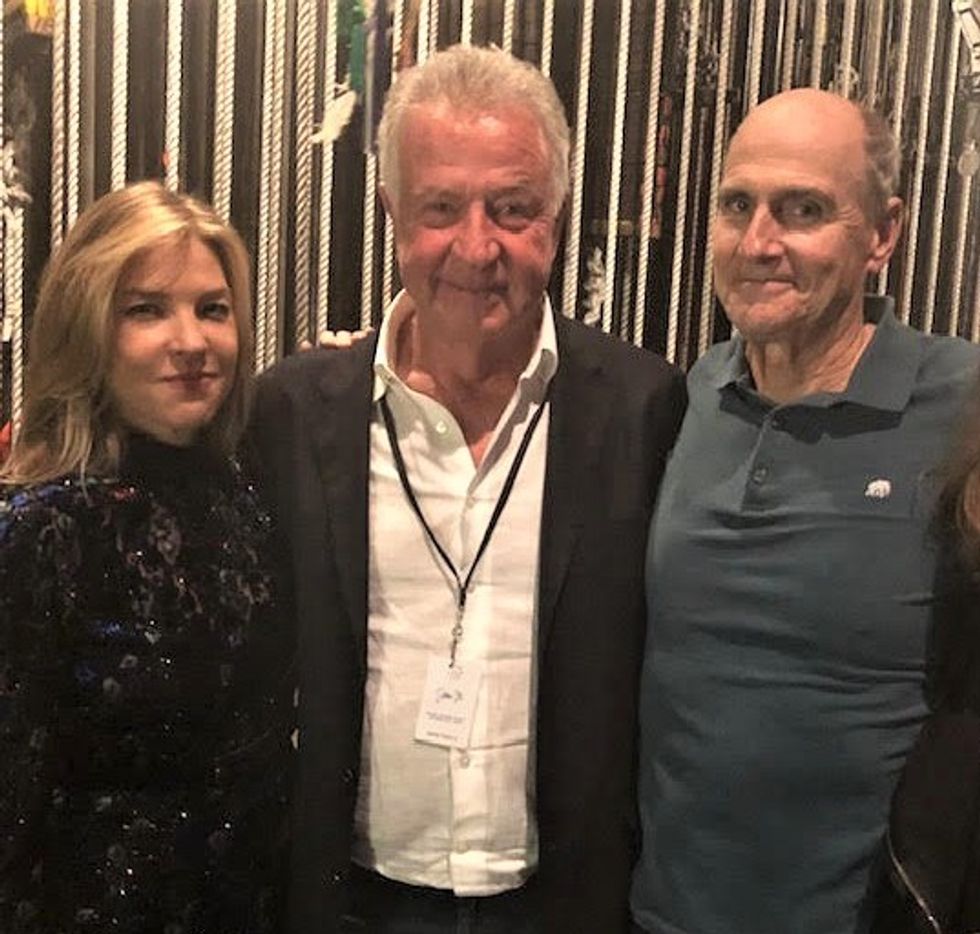 By David Farrell
Sam Feldman laughs at the notion of retirement.
---
The acquisition of The Feldman Agency to TFA executives Jeff Craib and Tom Kemp is a farewell to a company hatched by business partners Bruce Allen and Sam Feldman 47 years ago–but it is anything but an adieu for Feldman who, like Allen, has a management arm with international influence.
"The acquisition is TFA only (and)) does not include any of our other businesses," he explained late Friday, adding, definitively, that retirement is not in the cards."
"There were a few reasons for selling the Agency at this time, one of the main ones being to free up more of my time for our management businesses, which are more international by nature."
By example, MFM recently opened a UK office in London, headed by six-year company veteran Dave Meszaros. Signings to date include Country Line Runner (a vehicle for UK singer-songwriter Adam Day) with a new release on Republic in NA, and (singer/songwriter and internationally-renowned guitarist, producer and member of the Juno Award-winning band, The Bros. Landreth,) Ariel Posen. MFM has also signed Norwegian artist Fieh.
"So, in answer to your question, absolutely nothing changes in Macklam/ Feldman Management (MGMT) except we will be expanding our staff and roster and, of course, Bruce and I will continue our almost five-decade partnership in (parent company), A&F Music."
A brief look at the combined rosters of Bruce Allen Talent, Macklam /Feldman MGMNT, and Watchdog (management firm, led by Darren Gilmore) "explains why I'm excited about dedicating more time to this growth area of the company," he explains.
The rosters include a mix of high-profile, Canadian, US and global attractions, including Bryan Adams, Michael Bublé, James Taylor, Elvis Costello, Diana Krall, Sarah McLachlan, Colin James, Jann Arden, Lyle Lovett, Ry Cooder, and The Chieftains.
Beyond this, A&F Music owns and operates the INF Influencer Agency that exclusively manages a roster of top online personalities in the beauty, fashion, lifestyle, home, parenting, wellness, and travel spaces, and The Characters theatrical agency.
Feldman acknowledges times have changed since he started TFA in 1971. "Over the last few years, the agency business has gravitated to Toronto, so it makes sense to turn it over to the guys that are hands-on running it out there.
"Jeff and Tom have been with the company a long time and have played a considerable part in its growth.
"They have excellent people on the team, including Olivia Ootes and Vinny Cinquemani, along with a most prestigious roster. I am confident that they will demonstrate the leadership skills to be enormously successful and grow the legacy exponentially."