FYI
Cowboy Junkies: Sing Me A Song
The merchants of melancholy sound distinctly edgier than usual on this track from the just-released album All That Reckoning. The tone suits the mood of these troubling times.
Jul 13, 2018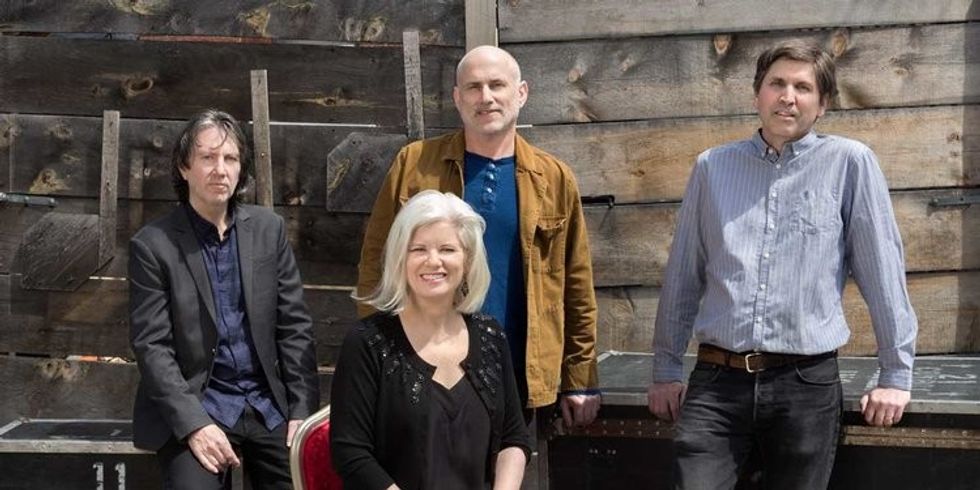 By Kerry Doole
Cowboy Junkies - "Sing Me A Song" (Latent Recordings): The highly-acclaimed Toronto roots combo releases a new album,  All That Reckoning, today, and advance word is that it is one of the strongest entries yet in an extensive catalogue.
---
A video for one of its focus tracks, "Sing Me A Song," has also just come out, and it helps drive home the subtle but compelling and timely message. It is introduced with an eloquent address from Jimmy Carter, and it has a decidedly edgier feel than most CJ material.
In a press release, songwriter Michael Timmins reflects that "In the confusing swirl of the times it seemed that I needed a song that declared something positive, something that shouted out the words Love, Joy, Forgiveness. And then I wrote the B sections of the song, and all that Love, Joy and Forgiveness seemed to get swept away....must be my age, must be the times."
Given their penchant for artfully-expressed bittersweet melancholy, it could be argued that Cowboy Junkies are a perfect band for these troubled times. They have often been unfairly termed a musical cure for insomnia, but there is real steel beneath the mellow exterior. A recent Massey Hall concert this scribe confirmed that the group remains at the top of its game, with Margo Timmins' signature haunting vocals neatly complemented by Michael's atmospheric guitar playing and the tight yet flexible rhythm section.
The group begins playing US dates on July 18, including a three-night stand at NYC's City Winery (July 22-24), followed by an Aug. 17 appearance at Forest Festival in 2018. A European tour follows a seven-city tour of soft-seaters in Ontario in October. Itinerary here
Links
Publicity: Ken Beattie, Killbeat