FYI
Canadian Heritage Aid For The Music Industry Is Announced
Minister Steven Guilbeault has announced more details of aid to the pandemic-plagued Canadian music industry that cannot come fast enough.
Jul 08, 2020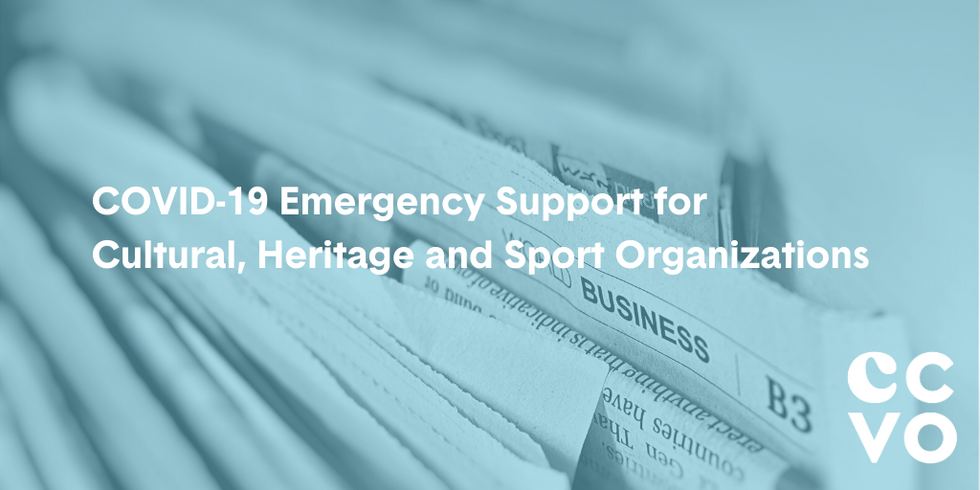 By FYI Staff
Some good news for the troubled Canadian music industry was announced on Tuesday (July 7) when Canadian Heritage Minister Steven Guilbeault disclosed the final details regarding Phase 2 of the disbursement of the Emergency Support Fund for Cultural, Heritage and Sport Organizations.
---
The $500-million fund was launched earlier this year, as the covid-19 pandemic took hold.
As the official news release explains, "this final component helps address some of the gaps that have been identified by the industry across Canada since the fund was first implemented.
"Thus, the second phase provides support to other organizations, some of which do not normally receive funding from Canadian Heritage, the Canada Council for the Arts, Telefilm Canada or the Canada Media Fund. The goal is still to help maintain jobs and support business continuity for organizations whose viability has been affected."
This final component of Phase 2 will be distributed through grants and contributions as follows:
$45 million through the Canada Periodical Fund to assist free magazines and weekly newspapers, including those that serve official-language minority or ethnocultural communities;
$25 million distributed through partners to assist independent news and community radio broadcasters;
$20 million to Musicaction and FACTOR to help presenters in the live music sector;
$2.5 million to support producers of content in a language other than English or French through the Canada Media Fund; and
$52.1 million to various arts and culture organizations that do not normally receive funding from Canadian Heritage programs and/or did not receive funding during Phase 1. This amount will be provided as follows:
$8.2 million for the arts sector;
$27.8 million for the audiovisual and digital media sector;
$5 million for the music industry;
$10 million for the publishing sector; and
$1 million for arts and culture organizations that serve official-language communities.
Like Phase 1, this second phase is open to a variety of organizations and equity-seeking groups such as Indigenous, official-language minority, LGBTQ2 and racialized communities. More details are available in the backgrounder.
Simplified funding application processes have been put in place to support organizations in need as quickly and efficiently as possible. Applicants seeking emergency assistance from the Canada Periodical Fund will be able to submit their requests as of July 7. Application details for the other Phase 2 funding opportunities will be available shortly on the dedicated covid-19 emergency funding section of the Canadian Heritage website. 
Phase 2 includes temporary support for Canada's live music industry as well as recording studios and other companies and organizations that did not receive funding under Phase 1. The funds will be delivered through the Canada Music Fund (CMF), and FACTOR and Musicaction will administer these resources to the Anglophone and Francophone music communities respectively.
FACTOR will be launching Phase 2 support in two steps. This announcement relates to funding for venues, booking agents, artist managers and for-profit festivals. In the following days FACTOR will launch the support for recording studios and other music organizations, such as Canadian-owned record labels, music video producers and music publishers that are not recipients of the CMF.
The deadline to submit an application for funding under Phase 2 for the live music industry is Wednesday, July 29, 2020 at 11:59 pm Pacific Time. Eligible recipients are Canadian music entrepreneurs and organizations in Canada's live music industry that support the career development of Canadian artists and/or offer musical programming by Canadian artists but do not normally receive funding from the CMF. This includes: artist managers; booking agents; concert promoters; for-profit festivals and venues (not-for-profit festivals and venues could also be eligible under certain conditions).
Refer to FACTOR's FQA document here for more information on eligibility and the application process.
The first component of Phase 2 was announced on June 18. It included $53 million in support to organizations with heritage collections through the emergency component of the Museums Assistance Program.
Quotes
"Our government continues to support cultural, heritage, and sports organizations through the final phase of our covid-19 Emergency Support Fund. In working with the industry's feedback, this final phase provides greater access to support for organizations that may not normally receive funding, and organizations that represent a broader diversity of communities. Most importantly, this fund will help to maintain jobs and support business continuity for organizations that have been so greatly impacted by the covid-19 pandemic."
—The Honourable Steven Guilbeault, Minister of Canadian Heritage