FYI
The Burning Hell: Birdwatching
Scathing lyrics are delivered at breakneck speed.
Feb 27, 2022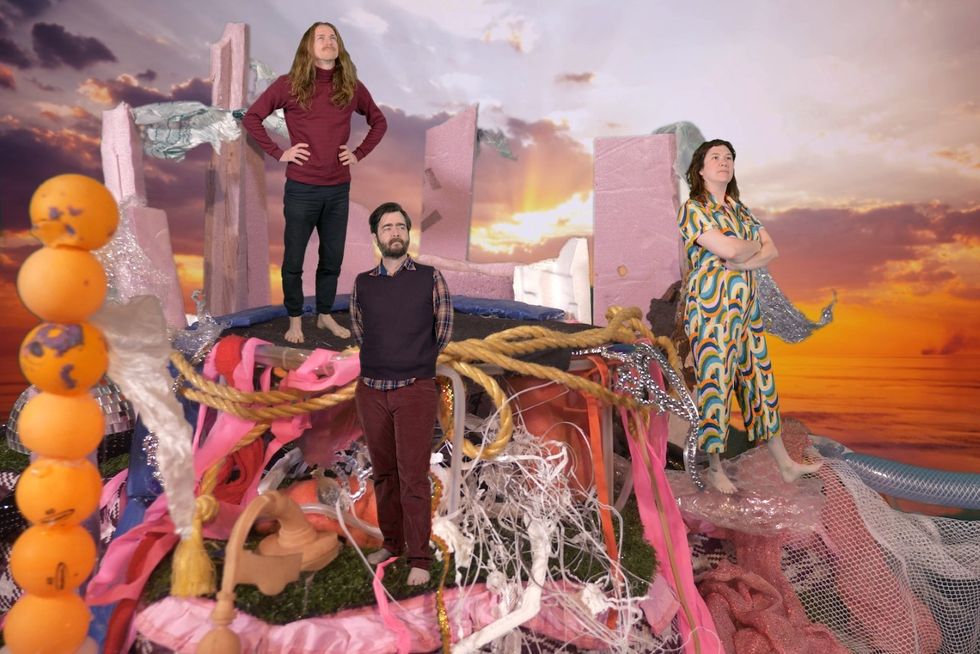 By Kerry Doole
The Burning Hell - Birdwatching (You've Changed Records): This acclaimed rootsy trio will release a new album, Garbage Island, this summer, on its new label, You've Changed Records.
---
Birdwatching is the first advance single, and it's a fiery and energizing tune. Evocative lyrics are delivered at breakneck speed by group leader Matthias Kom, who covers a whole lot of ground in just 2.08 mins. Sample lyrics: "Anthems are anathema, enough with rousing choruses, And achieving is as torturous as tickling slow lorises." Kom's material has long featured social and political critiques and this cut fits right in there.
Over the course of a career spanning 15 years, the Burning Hell has earned a loyal audience at home while receiving kudos abroad. Tom Robinson of BBC Introducing once said about The Burning Hell, "even Jesus is going to enjoy this, once he finally gets here."
The group formed in Toronto in 2007, releasing three albums in quick succession. Kom relocated to St, John, NL in 2010, and has kept the group going through multiple personnel changes and stylistic shifts. He has remained prolific, and Garbage Island will be the ninth Burning Hell album.
The Burning Hell with Jeffrey Lewis play a 10-date tour of Eastern Canada, April 11-23. Dates and tix here 
Links
Publicity: Susan O'Grady, Take Aim Media