FYI
Bandzoogle Adds Crowdfunding To Its Commission-Free Sales Tools
Bandzoogle, the Montreal-based all-in-one music online platform for musicians, has added crowdfunding to its co
Jun 06, 2019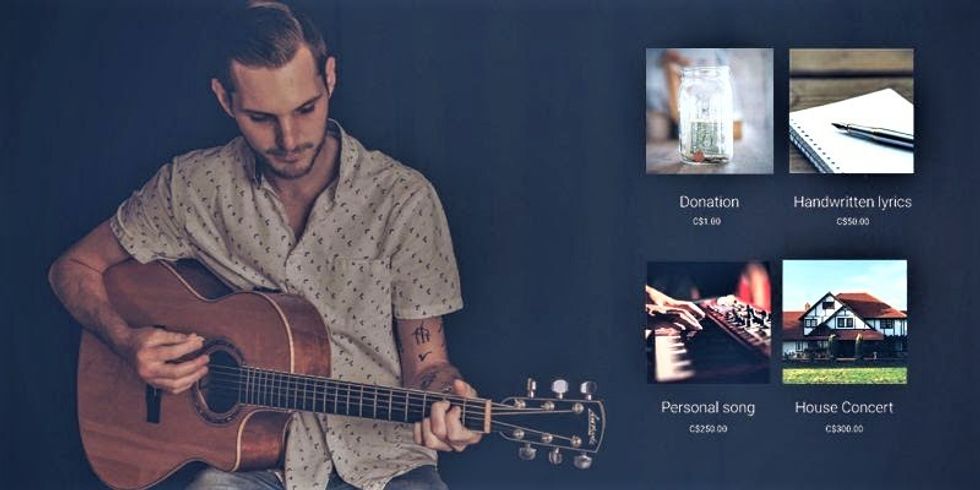 By FYI Staff
Bandzoogle, the Montreal-based all-in-one music online platform for musicians, has added crowdfunding to its commission-free sales toolkit. The move comes just weeks after crowd funder PledgeMusic collapsed into bankruptcy and left musicians owed as much as $3 million from pledges made globally.
---
Now in its 15 year, Bandzoogle powers more than 37,000 music websites with plans that now include crowdfunding starting at $8.29 per month, including a free custom domain.
With the new crowdfunding template, musicians can take pre-orders for their album, bundle digital music with CDs or vinyl, and create custom merch bundles and experiences in limited quantities by using the built-in Store with inventory tracking. Artists can also have an intro video, FAQs, and keep their fans updated with the built-in mailing list and blog features.
All pledges through Bandzoogle are commission-free, as the website platform doesn't touch the financial transaction. Funds are processed through Stripe or PayPal and go directly into the artist's account, without delay. On Bandzoogle's Pro plan, pre-order sales are reported to SoundScan on the day the music is released.
"We want to make it easier for musicians to put our built-in tools into context to help with crowdfunding their projects," said Stacey Bedford, Bandzoogle's CEO. "We feel it's important that artists can use a crowdfunding tool that doesn't take any commission from sales, and that doesn't touch the financial transaction. This way artists can be assured that the money their fans pledge to their campaign is reaching them directly, and immediately."
New users to Bandzoogle can select the crowdfunding pre-set page template when first building their site. Current members can simply add a new page, then select the crowdfunding pre-set template.
-- Supplementary reading here.