FYI
Andrew Hyatt Has Some Sirius-ly Good News
The Sudbury ironworker turned country singer took $25K home from Hamilton on the weekend, thanks to his victory in the hotly-contested Top of the Country competition.
Sep 12, 2018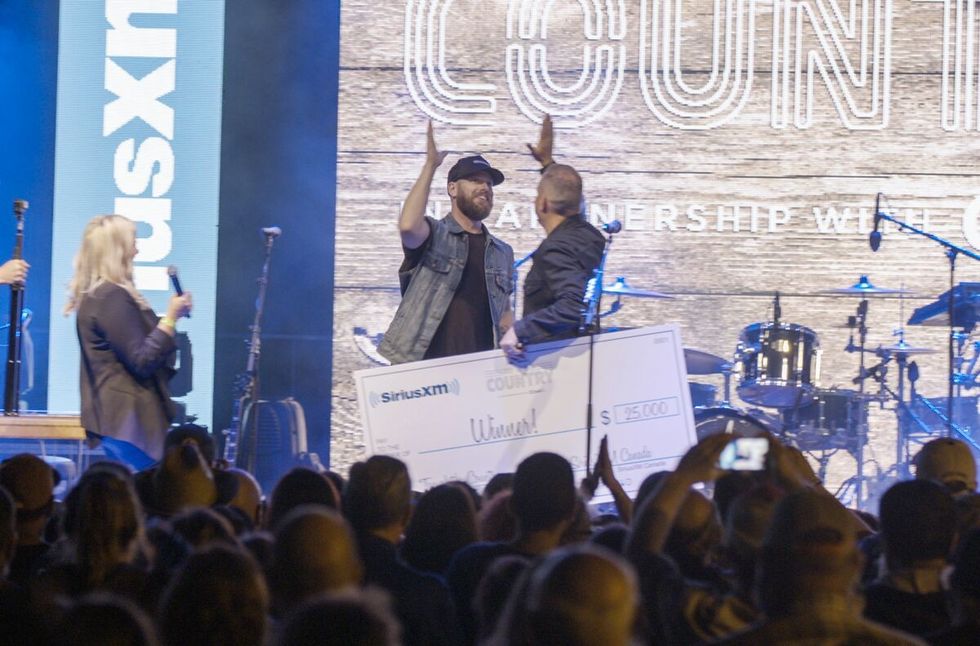 By FYI Staff
Ontario country singer/songwriter Andrew Hyatt received a significant career boost in Hamilton last weekend. The Sudbury resident won the inaugural SiriusXM Top of the Country competition, in partnership with the Canadian Country Music Association (CCMA). Hyatt took home the grand prize of $25,000, entry into a SOCAN songwriting camp in Pender Island, BC, and more.
---
To win the prize, Hyatt battled it out onstage with the other two finalists, Jason Benoit and Leaving Thomas, on Friday, September 7 at an event in the CCMA Fan Village as part of Country Music Week. Chart-topping country music star Tim Hicks closed out that show.
A judging panel of music industry professionals including country music star Madeline Merlo, award-winning broadcaster Paul McGuire, and Director, A&R for SOCAN, Rodney Murphy, along with audience votes determined the grand prize winner.
In a press release, Hyatt stated that "Winning SiriusXM Top of the Country is a huge honour. The competition from the other two finalists was fierce and being selected by some of the industry's most notable players, and a crowd of diehard country music fans makes it that much more meaningful."
"Performing during Country Music Week, surrounded by incredible Canadian artists who have influenced my music from the beginning, and sharing the stage with Tim Hicks is a dream come true. I'm eager to share this win with all of the people who have helped get me to this point."
"Fostering and promoting emerging Canadian talent is a major priority for SiriusXM, and we are proud to have helped mentor and provide exposure to top calibre artists from across the country," said Jeff Leake, Director, Music Programming, SiriusXM Canada. "The talent, drive and passion of all three finalists made this a stiff competition, and I congratulate Andrew Hyatt on a well-deserved win. We look forward to following his future success."
Hyatt was an awards presenter on the CCMA Awards on Sunday night, and he was still beaming from his win when he spoke with the media backstage there. "It has been such a great weekend," he stated. "This has been a crazy year for me, but this win affirmed that I made the right decisions. I'll put the $25K back into the show and keep on truckin'!"
Andrew Hyatt spent years working as an ironworker at a nickel mine before deciding to pursue his true passion, music. He released his debut full-length, Iron & Ashes, in May 2017, scoring a hit single with "On Me". He has toured with Dallas Smith and Chris Lane, and recently signed to Newly signed to the Vancouver-based indie label 604 Records. He is co-managed by 604 label head Jonathan Simkin, Dallas Smith, and producer Scott Cooke.