FYI
Tim Potocic Named New CIMA Chair
A driving force behind Sonic Unyon and Supercrawl, the Hamiltonian has been elected for a three-year term as Chair.
Dec 04, 2019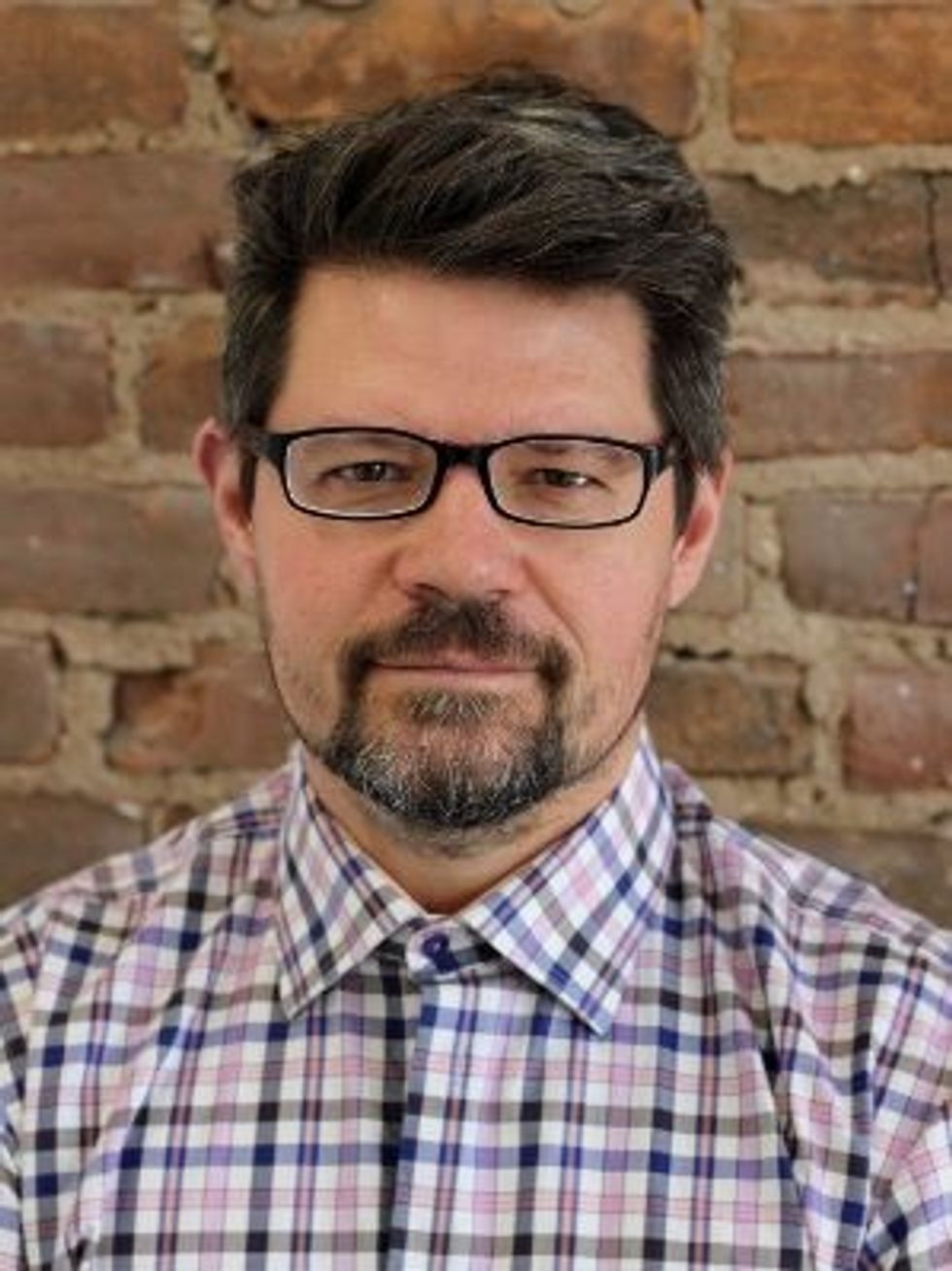 By FYI Staff
The Canadian Independent Music Association's (CIMA) Board of Directors has elected a new Chair, Tim Potocic (Sonic Unyon Records), and a new Executive Committee following CIMA's Annual General Meeting on October 30.
---
Under new bylaws approved by the membership at CIMA's Annual General Meeting in October, Potocic will serve a three-year term as Chair. Potocic is co-owner and president of 25-year-old Sonic Unyon Records based in Hamilton, Ontario, that specialises in developing emerging talent through label and management. The Sonic Unyon team has also spent the last 10 years developing a live event business through its music-based event spaces and festivals.
In 2009, Sonic Unyon became the organizing force behind Hamilton's free music and arts festival Supercrawl where Potocic serves as director. A CIMA member for over 20 years, he currently sits on the boards of FACTOR, and his work has been recognized with a Canadian Music Industry Award as Label of the Year and a Hamilton Entrepreneur of the Year award.
"I couldn't be happier to be given the opportunity to represent the Canadian indie scene through my position as chair of CIMA," says Potocic in a press release. "I will work hard throughout my term to move the organization forward."
 
Potocic succeeds Lisa Logutenkow (The Orchard) who steps down after serving as chair for three successful years while working at Dine Alone Records/Bedlam Management. Logutenkow will remain as an affiliate member of the board and serve as Past Chair on the Executive Committee.
"We're excited to have a strong Board and Executive Committee at the helm of CIMA this year. We have a lot of issues before us, so we will be hitting the ground running with this skilled and optimistic team. We look forward to having a productive year advocating and working on behalf of our members," says Stuart Johnston, CIMA President.
Potocic, as Chair, will be joined on the Executive Committee by his fellow Directors, voted in this past week by the Board:
Lisa Logutenkow (The Orchard) - Past Chair
Justin West (Secret City Records) - Vice-Chair, Global Affairs
Jake Gold (The Management Trust) - Vice Chair, Government Affairs
Peter Cardinali (Peter Cardinali Productions/Alma Records) - Vice-Chair, Export
Shauna de Cartier (Six Shooter Records) – Secretary; Vice-Chair, Membership
Simon Mortimer-Lamb (Nettwerk Music Group) – Vice-Chair, Industry Development
Kieran Roy (Arts & Crafts Productions) – Treasurer, Finance
Each of the Executive Committee members will also chair one of CIMA's standing committees, as reflected by their individual portfolios. CIMA is expanding its committees to better reflect the association's activities and to broadly serve the needs of its membership. The standing committees include  Government Affairs, Global Affairs, Export, Membership, Finance, Industry Development. CIMA will be focusing on policy and advocacy issues, professional development and mentoring, music exporting programs and an array of new/improved services that engage the broader membership and industry.
CIMA committees will be populated by members of the Board of Directors and members-at-large, who will work to bring the interests and views of the industry to the table to help facilitate informed decision-making. Members interested in participating in CIMA's committees are invited to contact the Association.
 
About CIMA
Established in 1975 and the first of its kind in the world, CIMA is the not-for-profit national trade association representing the English-language, Canadian-owned sector of the music industry. CIMA represents a diverse membership consisting of Canadian-owned companies and their ambassadors, all of whom are involved in every aspect of the music, sound recording and music-related industries. They are exclusively small businesses which include: record producers, record labels, recording studios, managers, agents, licensors, music video producers and directors, creative content owners, artists and others professionally involved in the sound recording industry. CIMA's mandate is to develop and advocate policies and services that serve to support a strong and economically stable Canadian independent music and sound recording industry, ensuring the long-term development of the sector and to raise the profile of Canadian independent music both in Canada and around the world.