FYI
Skydiggers: Ineligible
Ahead of a new album, the veteran Toronto roots-rock combo releases a track with a timely and important message.
Oct 02, 2019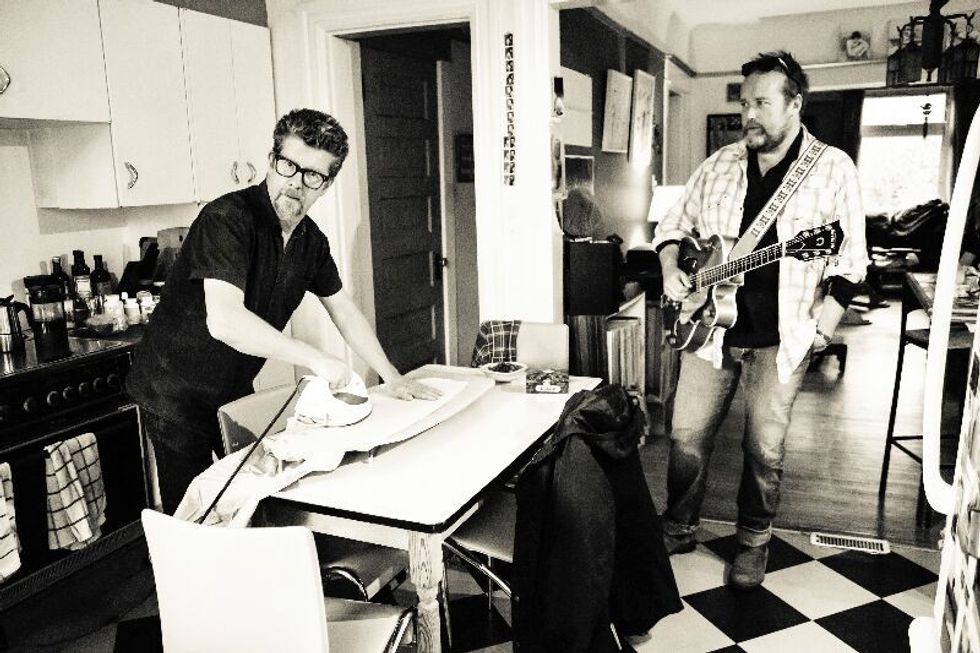 By Kerry Doole
Skydiggers - Ineligible (Independent): On Friday, the veteran and prolific Toronto roots-rock band releases a new album Let's Get Friendship Right.
---
This new single is a song with a message, an important and timely one, given the rapidly approaching election. In a press release, singer Andy Maize explains the genesis of the song:  "Andrea (my wife) and I were out for a walk in our neighbourhood one day in the fall of 2015 and came across a pop-up gallery that was displaying art in an exhibition called Vote.
"There was a poster in the show by Anita Matusevics and Jason Halter of Wonder Inc. called Ineligible, and it listed all of the groups of people who had been denied the vote in Canada since Confederation [sample: "No women not owning land, No unmarried women, No widows"].  A powerful statement and it made a strong impression on me. When we were in the studio several years later, I had the idea of reading the poster over a piano riff that I had come up with on a previous writing session at the Banff Centre."
On the track, Andy Maize narrates expressively atop an evocative soundscape that includes his trumpet playing. You won't hear this on a commercial radio station, but it is striking confirmation that the band remains vital, long into its career.
Matusevics and Halter are credited for co-writing the song with Skydiggers principals Maize and Josh Finlayson. The band is also running a contest for fans to do a remix of the track 
In a joint statement, Skydiggers add: "The writ has dropped, the game is on, the jig is up and we hope that this October 21st you'll be inspired to vote... and inspire others to vote... to make your mark, to have your say and to honour those who have not always had the opportunity to participate in the sometimes messy, sometimes confusing, but always fulfilling feeling of marking a ballot and sliding it into the ballot box."
Skydiggers Canadian dates begin at Winnipeg's Club Regent (with The Watchmen) on Oct. 5, followed by shows in Kitchener, Edmonton, Calgary, Meaford, Ottawa, and Toronto
Links
Publicity: Beth Cavanagh, What's The Story