FYI
A Podcast Conversation With ... Keith Hampshire
The English-born, Ontario-based, singer and radio and TV host has had a long and fascinating career. It encompasses pirate radio, a CBC TV show, hit single, Juno nomination, a Blue Jays theme song, and more, as you'll learn in this FYI podcast.
Aug 04, 2021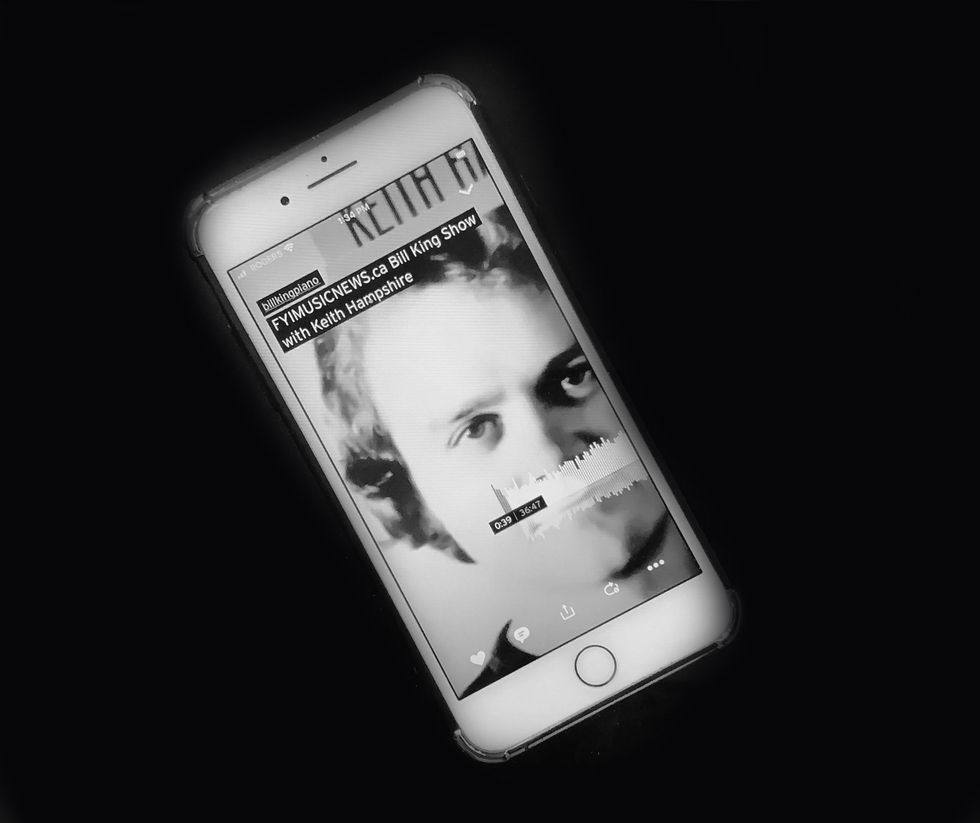 By Bill King
I have crossed paths with Keith Hampshire many times in my professional career, beginning with the early days of recording studio jumping. Every opportunity a point of grand hilarity. I guested along with my band of reggae-fied Jamaicans – two now in the reggae hall of fame – the late Wayne McGhie and still drummer Everton Paul – on Keith Hampshire's CBC Television show Music Machine in 1974. The music we played was way off the radar for commercial or public television, yet Keith found room for us.
---
What I so love about this upcoming conversation are the highlights. A young Hampshire was finding his way to Radio Caroline in 1966, an offshore pirate radio station that blew the British music revolution into full swing. Music Machine, that quirky Blue Jays theme song–OK Blue Jays and the #1 Canadian hit—The First Cut is the Deepest.
More on Keith:
After graduating from high school, Hampshire began serving as a radio disc jockey. Between July 1966 and mid-August 1967, he remained in the UK and was a DJ for the offshore pirate radio station Radio Caroline South. His show was called Keefer's Commotions and later Keefer's Uprising.
Beginning in 1971, Hampshire recorded several pop music singles, including his #1 version of The First Cut Is the Deepest, which topped the RPM 100 national singles chart in May 1973.
In 1974, Hampshire was nominated for a Juno Award as Male Vocalist of the Year. That year he became the host of the CBC Television show Keith Hampshire's Music Machine.
In 1981, Hampshire released an album, Variations, through Freedom Records.
In 1983, Hampshire recorded a song entitled OK Blue Jays with the Bat Boys, which turned into an unofficial anthem for the Toronto Blue Jays major league baseball team. Blue Jays fans sing it during the seventh inning stretch of home games. The song was composed by Alan Smith, Pat Arbour, Jack Lenz and Tony Kosinec. The song was remixed by Rob Wells and Chris Anderson of Big Honkin' Spaceship Inc. in 2003.
Learn more in this FYI podcast.