FYI
Obituaries, Nov. 24, 2022
This week we acknowledge the passing of singers Gal Costa and Jean Lapointe and guitarists Mick Goodrick, Danny Kalb, and Wilko Johnson.
Nov 23, 2022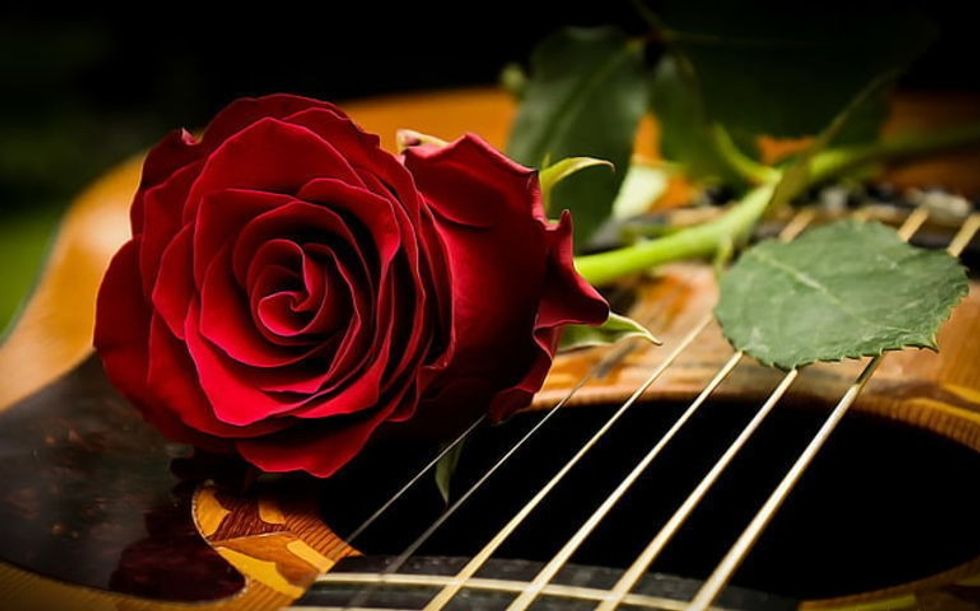 By Kerry Doole
Jean Lapointe, singer, comedian and former Quebec senator has died, at age 86.
---
The foundation he created announced on Nov. 18 his death from health complications at a Montreal palliative care home, surrounded by loved ones.
Born in Price, a village in the Lower St-Lawrence region, Lapointe began his career as a teenager at a Quebec City radio station. In 1955, he founded the Jérolas with Jérôme Lemay. The popular duo mixed music, humour and imitations, leading them to performances on The Ed Sullivan Show in 1963 and at the famed Olympia in Paris. The Jérolas disbanded in 1974 as Lapointe and Lemay embarked on solo careers.
Lapointe enjoyed success on his own in music as well as comedy throughout the 1970s and 1980s, stringing together such hits as Chante-la ta chanson, Tu jongles avec ma vie and Si on chantait ensemble. In 1981, he won the Félix, a Quebec music award, for concert of the year.
He was also a gifted actor and had a film career alongside his other exploits, beginning with Yul 871 alongside Lemay in 1966. His role in the 2004 film Le dernier tunnel by Érik Canuel led to a Genie Award and a Jutra prize the same year. In 2000, Quebec's Les Olivier humour awards gala awarded him a tribute prize. Another tribute was paid to him at the Just for Laughs gala in 2005, marking his 50th anniversary in the business.
Lapointe was named to the Senate in 2001 by former prime minister Jean Chrétien, sitting as a Liberal until his retirement at age 75 in 2010. Lapointe received numerous accolades over his lifetime including being named to the Order of Canada in 1984 and being made an officer of the National Order of Quebec in 2006.
Lapointe struggled with alcoholism in the 1960s but managed to break free, and in 1982, he created a halfway house for people dealing with alcoholism and drug addiction, La Maison Jean Lapointe. Last month, the foundation and treatment centre celebrated its 40th anniversary. Source: CP
International
Gal Costa (born Maria da Graça Costa Penna Burgos), a Brazilian vocal star, died on Nov. 9, at age 77, of complications following surgery.
She was one of the main figures of the tropicalia music scene in Brazil in the late 1960s and appeared on the acclaimed compilation Tropicália: ou Panis et Circenses (1968).
At the age of 10, Gal befriended sisters Sandra and Andréia Gadelha, the future spouses of singer-songwriters Gilberto Gil and Caetano Veloso, respectively. These gave her the nickname Gau, later respelled as Gal. At 14, she first listened to João Gilberto's Chega de Saudade on the radio and became interested in Bossa Nova. She then went on to work as a clerk in Salvador's main record store to get closer to music. At 18, she was introduced to Caetano Veloso by Andréia Gadelha, becoming close friends.
She debuted her professional career on the night of 22 August 1964 at the concert Nós, por exemplo (We, For Example), where she performed alongside Veloso, Gil, Maria Bethânia and Tom Zé, among others. The concert inaugurated the Vila Velha Theatre in her hometown. 
Costa's first professional recording happened on Bethânia's debut album, released in 1965. It was the duet Sol Negro (Black Sun) written by Bethânia's brother, Caetano Veloso. She then released her first singles through RCA Records, Eu vim da Bahia, written by Gil, and Sim, foi você, written by Veloso. 
Gal's first album Domingo was released in 1967 through Philips Records. It was also Veloso's debut. One song released from this album, Coração Vagabundo, became a huge hit. 
In 1965, Costa began to record songs from Gilberto Gil and Caetano Veloso, and later became a part of the tropicália movement. Tropicalia is a mix of Samba, Bossa Nova and modern genres like rock. She recorded four songs on Tropicália: ou Panis et Circenses, including Baby, also by Veloso, and one of Costa's best-known songs. When Gilberto Gil and Caetano Veloso were living in exile in London, she would visit them and keep performing their music, but stayed in Brazil.
In 1969, Costa released her eponymous solo debut album, considered a Tropicalismo classic, balanced between Brazilian stylizations and North American psychedelic influences.  Her next album, Legal, was not as far from the mainstream as its predecessor, and a live album the following year again balanced smooth Brazilian sounds with heavy rock.
 In the 1970s, she was one of the integrants of the Doces Bárbaros, the others being Veloso, Gil and Maria Bethânia.  In 1982 the single Festa Do Interior from the double album Fantasia became her biggest hit, going multi-platinum. Costa appeared in the 1995 film The Mandarin (O Mandarim) as the singer Carmen Miranda. She recorded songs in Portuguese, Spanish and English.
In 2011, she earned the Latin Grammy Lifetime Achievement Award. Sources: Wikipedia
Mick Goodrick, an American jazz guitarist and educator who worked with Gary Burton and Pat Metheny, died on Nov. 16, age 77, from Parkinson's disease.
Goodrick began studying guitar in his pre-teens and was performing professionally a few years later. When he was sixteen, he became interested in jazz at a Stan Kenton Band Camp. He attended the Berklee School of Music from 1963–1967. He taught at Berklee, then spent a few years touring with Gary Burton. After returning to Boston, he settled into a career largely as an educator.
Goodrick has had many notable students, including Bill Frisell, Julian Lage, John Scofield, Lage Lund, Mike Stern, and Rale Micic. His first book, The Advancing Guitarist, is an instruction manual for guitarists of all styles. He has also written a series of books addressing the intricacies of harmonic voice leading.
Goodrick worked with Charlie Haden's Liberation Music Orchestra during the 1980s and early 1990s, with Jack DeJohnette in the late 1980s, and with Steve Swallow in the late 1990s. He performed in a duo with Pat Metheny at the Montreal Jazz Festival in 2005 and with Wolfgang Muthspiel at the Jazz Standard in 2008. He also released albums as a band leader. Sources: Wikipedia, JazzTimes
Wilko Johnson (born John Peter Wilkinson), the guitarist for Dr. Feelgood and a formative influence on the British punk movement, died on Nov. 21, aged 75.
The Guardian reports that "Johnson was diagnosed with late-stage pancreatic cancer in 2013 and elected not to receive chemotherapy. That year, he was told he had nine to 10 months left to live. Nevertheless, in 2014 he released the album Going Back Home, a collaboration with the Who's Roger Daltrey. Later that year, he announced that he was cancer-free following a major operation to remove a three-kilogram tumour.
Johnson was born in Canvey Island, Essex, in 1947. He began playing guitar as a teenager, but his career began in earnest in 1971, when he formed Dr. Feelgood with singer Lee Brilleaux, bass player John B Sparks, and drummer John Martin. The band became stars of the British pub rock scene, and, states The Guardian, "Johnson quickly became known for his distinctive style of guitar playing, which utilised fingerpicking in order to play riffs or solos while playing rhythm, as well as his flamboyant performances, which often featured him raising his guitar to his shoulders like a gun."
Dr. Feelgood's intense version of R&B is considered a major influence on the British punk sound that followed. Johnson remained with Dr. Feelgood for their first four albums, the latter three of which charted in the top 20 of the UK albums chart, before internal conflict led him to part ways.
After leaving Dr. Feelgood, Johnson formed Solid Senders, who released one album on Virgin in 1978 and briefly joined Ian Dury's outfit the Blockheads, performing on their 1980 album Laughter.
Shortly afterwards, he began to focus on the Wilko Johnson Band, his longest-running musical project, with whom he would go on to release seven albums over the next three decades, including the 1981 debut Ice on the Motorway, 1988's Barbed Wire Blues and, most recently, 2018's Blow Your Mind.
The 2009 documentary Oil City Confidential profiled Dr Feelgood and Johnson, causing a spike in the popularity of both.
Outside of music, Johnson released one book – his 2012 autobiography Looking Back at Me, co-written with Zoë Howe – and appeared as a guest star on Game of Thrones playing Ser Ilyn Payne, a mute executioner.
On social media, musicians quickly shared their admiration for Johnson and his work. Anton Newcombe of the Brian Jonestown Massacre wrote that Johnson "fought the good fight, and had a damn good run. When they said it was over, you came back stronger," while Nottingham post-punk duo Sleaford Mods wrote that Johnson was "the unsung inventor of Post Mod, Mod." 
Alex Kapranos of Franz Ferdinand tweeted that "His unique, wired playing and stage presence thrilled and inspired many guitarists, myself included. When I interviewed him a few years ago, he was bright, thoughtful and an astonishing story teller. His presence will be felt for many more years." Read more here.
Source: The Guardian
Danny ( Daniel Ira) Kalb, a guitarist who gave blues rock an edge, died on Nov. 19, age 80. 
The news was confirmed by Kalb's brother Jonathan, who told The New York Times that his brother had been diagnosed with cancer about three years ago.
Kalb is best known for his work in the 1960s band, the Blues Project, which, writes the NYT, " won a following with a driving, experimental approach to traditional material that was anything but purist."
Born in Brooklyn, the guitarist grew up in Mount Vernon, N.Y., and started playing when he was 13. He attended the University of Wisconsin and was appearing at local coffeehouses when he crossed paths with another young musician on his way to something bigger, Bob Dylan.
"Dylan crashed with me for a few weeks in Madison on his way from Hibbing, Minn., to New York," Kalb told AM New York in 2013. "We had so much fun, I dropped out and followed him." Kalb subsequently met Dave Van Ronk, an influential figure in the Greenwich Village folk music scene. The guitarist quickly became a mainstay of the scene himself, performing and recording with the likes of Dylan, Judy Collins and Phil Ochs.
He contributed two songs, I'm Troubled and Hello Baby Blues, to 1964's The Blues Project: A Compendium of the Very Best on the Urban Blues Scene, which featured musicians from around Greenwich Village who played traditional acoustic blues music. Kalb decided to focus on electric blues after seeing a performance by John Lee Hooker around that time.
The following year, Kalb formed the Danny Kalb Quartet with rhythm guitarist Artie Traum, bassist Andy Kulberg and drummer Roy Blumenfeld. Traum was soon replaced with guitarist Steve Katz. Singer Tommy Flanders then joined and the group changed its name to the Blues Project, a nod to the Elektra album Kalb had appeared on.
The band then auditioned for Columbia Records, where producer Tom Wilson hired session musician Al Kooper, who had worked with Wilson on Dylan's Like a Rolling Stone. Columbia did not offer them a deal, but Kooper was subsequently invited to join the group and Flanders soon departed. Wilson then moved to MGM, where he signed the Blues Project with one of the label's subsidiaries, Verve/Folkways. Their debut album, Live at the Cafe Au Go Go, was released in January 1966, followed by a tour of the U.S.
The Blues Project's only studio project, 1966's Projections, featured a rendition of Muddy Waters' Two Trains Running, a song that had long been part of Kalb's sets. That same year, the Blues Project shared a bill with Waters, and the blues giant gave this version a thumbs-up.
Sources: NYT, Ultimate Classic Rock, Celebrity Access