FYI
Obituaries, March 30, 2023
Peter De Remigis, drummer in Toronto '50s rock 'n roll band The Consuls, died on March 15.
Mar 29, 2023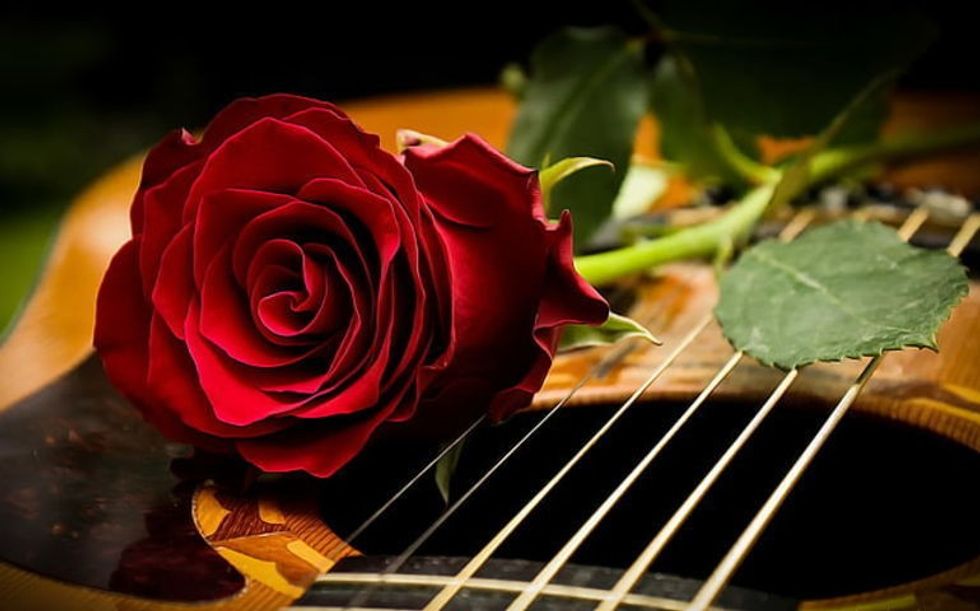 By Kerry Doole
Peter De Remigis, drummer in Toronto '50s rock 'n roll band The Consuls, died on March 15.
---
The Consuls career ran from Dec. 1957 to the spring of 1959, and De Remigis later claimed that "we must have been the first live British influenced North American R&R/R&B group, a pre-Beatle attack led by Skiffle tunes like Lonnie Donegan's Rock Island Line."
When The Consuls broke up, De Remigis and two other members, Robbie Robertson and Gene MacLellan formed the blues-oriented band The Suedes, with Johnny Rhythm (real name, John Rutter) joining as a vocalist. Tom Wilson, a music industry veteran and a friend of De Remigis, notes that "when Robbie left to join Ronnie Hawkins, and Gene became a successful solo artist and writer [he penned Snowbird and Put Your Hand in The Hand], Peter continued to perform as a very successful freelance drummer."
De Remigis was not a member of the subsequent Toronto rock 'n roll band, Little Caesar and The Consuls, one that scored success in the '60s.
In a Facebook post, De Remegis described himself this way: "I started out as a house painter, piano student, trumpeter and for many years a Rock and Roll drummer. I became a teacher of music and English. For some years I've been recalling my drumming experiences online, and in 2017 published a book, Toronto's Secret."
Sources: Tom Wilson, Ogden Funeral Home 
International
Scott Richard Johnson, an American composer, died on March 24, at age 70, of complications from aspiration pneumonia. He was diagnosed with lung cancer in 2021.
Johnson was known for his pioneering use of recorded speech as musical melody and his distinctive crossing of American vernacular and art music traditions, making extensive use of electric guitar in concert works and adapting popular music structures for art music genres such as the string quartet.
 In 1975 he moved to New York City from Wisconsin and became involved in the thriving art scene in downtown Manhattan. He initially focused on the visual arts, including sculpture, performance, and installation art, with shows at Artists Space and The Franklin Furnace. He also began to play guitar in other people's projects, working with such artists as Laurie Anderson and Rhys Chatham. Eventually, his increasing use of manipulated audiotape in his performance and installation work led to a re-engagement with music. He began to perform his own compositions at venues including The Kitchen, the premier avant-garde music, dance, and performance art space of the time.
Johnson's 1982 work John Somebody for electric guitar and recorded speech is an early example of speech melody framed in tonal harmony. It is the first instance of an instrumental score based on the melodies of spoken phrases and used as an accompaniment to those recorded phrases. It is named for the opening tape loop of a single female voice repeating these phrases, which are then imitated by layered guitars.
Johnson's early works were created long before the advent of digital music editing. He listed three influences for his invention of a technique of transcribing speech melodies for use in instrumental scores: Messiaen's transcription of bird songs, call and response in American blues, and the early speech tape loop works of Steve Reich, It's Gonna Rain (1965) and Come Out (1966).
Another notable work was Five Movements, a 30-minute work for solo electric guitar and live electronic processing, using the pitch-shifting capabilities of an Eventide Harmonizer. 
During the 1980s and early 1990s, Johnson composed work for two ensembles of his own and performed as a guitarist. The first was an octet with the instrumentation of a large rock band: electric guitars, saxophones, and percussion. Beginning in 1989, he organized a quartet of violin, cello, electric guitar, and piano/synthesizer. This ensemble released a 1996 CD called Rock/Paper/Scissors, including an instrumental work of that title and a speech sampling work called Convertible Debts.
During the 1980s Johnson also received his first commission from the Kronos Quartet and wrote the music for director Paul Schrader's 1988 film Patty Hearst.
From 2000, his commissioned works include The Illusion of Guidance for the Bang on a Can All-Stars, Last Time Told for the Cygnus Ensemble, and Stalking Horse for the American Composer's Orchestra. Johnson's largest work, Mind Out of Matter, is based on the sampled voice of American philosopher Daniel C. Dennett.
He was the recipient of a 2006 Guggenheim fellowship and a 2015 American Academy of Arts and Letters Award. Sources:New York Times, Wikipedia
Keith (Stuart Brian) Reid, an English lyricist and songwriter best known for his work with Procol Harum, died on March 23 at age 76, of cancer.
Reid wrote the lyrics of every song released by Procol Harum that was not previously recorded by someone else, with the exception of the songs on their 2017 album Novum.
Reid grew up in London, the son of a Holocaust survivor. He left school at an early age to pursue a songwriting career, and in 1966 he met Gary Brooker, lead singer with Procol Harum, with whom he co-wrote most of the band's songs (some music was written by organist Matthew Fisher and by guitarist Robin Trower). They began collaborating, and their composition A Whiter Shade of Pale, Procol Harum's first single, was released in 1967. It reached the top of the UK Singles Chart and sold over six million copies worldwide.
Keith Reid was an official member of Procol Harum and attended all their recording sessions and most of their concert performances, despite having no performance role in the band. Reid continued to write lyrics for the band until they disbanded in 1977.
Reid also wrote the lyrics for two songs by  French singer Michel Polnareff in 1966 (You'll Be On My Mind and Time Will Tell) and was co-writer for the John Farnham hit You're the Voice (1986), one of the most popular songs ever in Australia.
Reid moved to New York and founded a management company in 1986. He reunited with Brooker and Procol Harum for the albums The Prodigal Stranger (1991) and The Well's on Fire (2003).
In August 2008, a new album, The Common Thread, was issued under The Keith Reid Project banner. Reid wrote the lyrics for the songs, which were performed by a variety of musicians, including Southside Johnny, Chris Thompson, John Waite and Michael Saxell. A new album from the Keith Reid Project, In My Head, was released in Dec. 2018.
Gary Brooker died in 2022, also at age 76.
Sources: Wikipedia,Noise11, Best Classic Bands, Variety