FYI
Obituaries, June 2, 2022
This week's notices include Ottawa music luminary Louise Glatt, producer/songwriter Hilly Leopold, and musicians Andy Fletcher, Alan White, and Sidhu Moose Wala.
Jun 02, 2022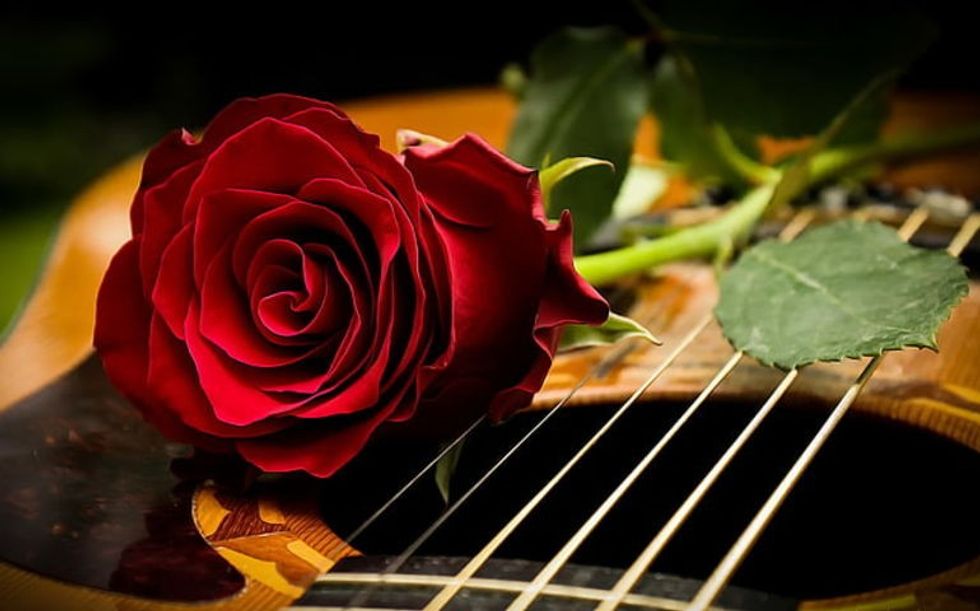 By Kerry Doole
Louise Glatt (born Louise Jaffee), an accomplished pianist, music teacher, author, and an important figure in the Ottawa music community, died on May 26, age 85. 
---
She was the beloved wife for 66 years of Harvey Glatt. Together, Louise and Harvey enriched the cultural life of Ottawa, beginning with Café Le Hibou, which hosted hundreds of musicians, poets and visual artists. They had Treble Clef Records and were the founders of CHEZ-FM radio. Over the years, they presented many prominent musicians to Ottawa audiences and were longstanding supporters of the musical offerings of the National Arts Centre, the Ottawa Chamber Society, and other venues. Harvey and Louise Glatt made the recording of two CDs by the NAC Orchestra, conducted by Pinchas Zukerman, possible.
The US-born Louise Glatt was a graduate of the Manhattan School for the Performing Arts and Crane College of Music, in Potsdam, NY. That is the city where she met and later married the Ottawa native Harvey Glatt. 
She was the co-author of What to Do Until the Music Teacher Comes, a guide which awakened a love of music in many children.
A private graveside service will be held. If you wish to make a donation in Louise's memory, she was a supporter of the Ottawa Food Bank.
Sources: Ottawa Citizen, Wikipedia, Artsfile
Hilly (Hillel) Leopold, a Montreal record producer, songwriter and label executive, died on May 20.
In the '70s, Leopold wrote and/or produced songs for Alabama, Charlee, Michael Martin, and Southcote, and served as promotion director of Smile Records.
Not to be confused with the US country band of the same name, this Alabama had a moderate hit with its second single, Highway Driving. Produced by Leopold, it reached 42 on the charts and was nominated for a Juno Award for Country Single Of The Year. Leopold wrote the group's first single, Song Of Love.
Acts Leopold worked with in the '80s included The Blushing Brides and Alexis. He was the owner of Hilly Lee Music Corporation and partner in Hilly-Collins Productions with Phil Collins.
Memorial donations may be made to the Odette Cancer Centre At Sunnybrook Hospital, Toronto. Sources: Legacy.com, Wikipedia, Discogs
International
Andy Fletcher, a founding member of multi-platinum synth-pop band Depeche Mode, died on May 26, age 60. A cause of death was not announced.
Fletcher's death was announced by Depeche Mode in a Twitter post, which read, in part, "We are shocked and filled with overwhelming sadness with the untimely passing of our dear friend, family member, and bandmate Andy 'Fletch' Fletcher. Fletch had a true heart of gold and was always there when you needed support, a lively conversation, a good laugh, or a cold pint."
The keyboard player helped define the sound of 1980s and '90s alternative music and beyond through hits including Just Can't Get Enough, Personal Jesus, Enjoy the Silence and People Are People.
Depeche Mode, founded in 1980 by Fletcher, singer Dave Gahan and keyboardists Martin L. Gore and Vince Clarke, in Basildon, England, became one of the most successful rock acts of its time. Of his role in the group, which was inducted into the Rock & Roll Hall of Fame in 2020, Fletcher humbly said, "Martin's the songwriter, Alan's the good musician, Dave's the vocalist, and I bum around." In fact, many observers credit Fletcher's steady hand with allowing the volatile group to survive and thrive.
The seeds of Depeche Mode were planted during the punk and new wave explosion of the late 1970s, when Fletcher and friend Clarke started a band called No Romance in China, which morphed into Composition of Sound. With the addition of Gore and Gahan, this outfit became Depeche Mode.
As The Guardian noted, "there was no precedent for a synth-pop group evolving into a stadium rock band without actually playing rock music. They have sold more than 100m albums and had dozens of hit singles while retaining the outsider allure of a cult band – arguably the world's largest, with no fewer than three documentaries made about their fandom."
The Guardian also observed that "Fletch's importance could be hard to grasp because he took on roles that are usually occupied by people outside a band. For a while he was their quasi-manager, handling the business side of what effectively became a small corporation. At various points he owned a restaurant, invested in property and ran his own label, Toast Hawaii. Within the band, he was the diplomat – the glue that held them together."
Depeche Mode's most recent album, Spirit, was released in 2017. Sources: The Guardian, LA Times
Alan White, an English drummer and songwriter best known for his tenure in the progressive rock band Yes, died on May 26, age 72.
White joined Yes in 1972 as a replacement for original drummer Bill Bruford. Following the death of bassist Chris Squire in 2015, White became the longest-remaining member in the band and the only member besides Squire to never leave the band prior to his death in 2022. He appeared on 43 albums with the band, 17 of which were original studio albums.
As a teenager in a group called the Blue Chips, White won an amateur band contest held at the London Palladium by Melody Maker. That funded the recording of several singles, but none charted. At 17, he toured the cabaret circuit as part of Billy Fury's band the Gamblers, then joined the Alan Price Set, and started session work.
In 1969, White received a call from John Lennon who invited him to join his Plastic Ono Band for their live performance at the Toronto Rock and Roll Revival festival. The show took place on 13 Sept. 1969 at Varsity Stadium in front of 20,000 people and led to White getting drum work on  Imagine and Instant Karma! for Lennon and All Things Must Pass by George Harrison.
Other gigs around this time were with Denny Laine, Ginger Baker's Air Force, Steve Winwood, and Terry Reid.
White also played drums on other albums by Apple artists, including Billy Preston, Rosetta Hightower, and Doris Troy.
White joined Yes in 1972 after the departure of Bill Bruford. The prog outfit was about to begin touring the new album Close to the Edge, and White learned the music in three days and became a permanent member of the band. He performed on the 1973 live record Yessongs and that same year's studio album Tales From Topographic Oceans.  In 1976, he released his only solo album, Ramshackled.
After Yes broke up in the early 1980s, White and founding bassist Chris Squire released a Christmas single called Run With the Fox. In 1983, Yes returned with a comeback album titled 90125. After the death of Squire in 2015, White became the longest continuously serving Yes band member. In recent years, White's health restricted his stage time, but he would typically join Yes at the end of their sets. 
White was inducted into the Rock and Roll Hall of Fame, as a member of Yes, in 2017. Sources: Wikipedia, The Guardian, Pitchfork
Sidhu Moose Wala (born Shubhdeep Singh Sidhu), an Indian singer, rapper, actor and politician associated with Punjabi music and Punjabi cinema, was shot dead on May 29, age 28
Moose Wala gained wide attention with his track So High. In 2018, he released his debut album PBX 1, which peaked at 66 on the Billboard Canadian Albums chart. Following the album, he started releasing his songs independently. His 2019 single 47 was ranked on the UK Singles Chart. In 2020, Moose Wala was named by The Guardian among 50 up-and-coming artists. Ten of his songs have peaked on the UK Asian chart, two reaching No. 1. His song Bambiha Bole was among the top five on the Global YouTube music chart. In 2021, he released Moosetape, tracks from which charted globally including Canadian Hot 100, UK Asian, and New Zealand Hot charts.
In April 2022, Moose Wala released an EP,  No Name,  featuring AR Paisley, Mr. Capone-E and Sunny Malton. It debuted at No. 73 on Billboard Top Canadian Albums.
There was a strong Canadian component to his life and career. Former Music Canada head Steve Kane posted this on Facebook: "Sidhu Moose Wala was a giant figure in contemporary Punjabi music. He started making music while an International Student here in Toronto and has deep ties to our City and the local South Asian music community."
Moose Wala was known for his controversial lyrical style, often promoting gun cultures, while also challenging religious sentiments. He was shot dead by unidentified assailants on 29 May, and police hinted at a gang feud as the cause. A political firestorm in that province over the murder has already erupted. Sources: BBC,  Indian Express, Wikipedia