FYI
Obituaries, Jan. 19, 2023
Robbie (Robin) Bachman, co-founder and drummer of Bachman-Turner Overdrive, died on Jan. 12 in Vancouver at age 69. No cause of death was made available.
Jan 17, 2023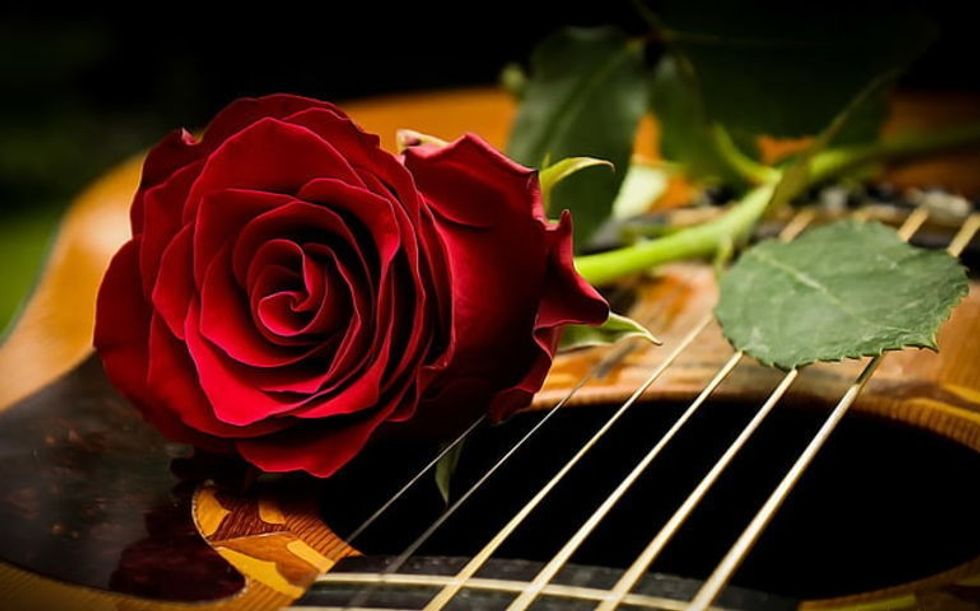 By Kerry Doole
Robbie (Robin) Bachman, co-founder and drummer of Bachman-Turner Overdrive, died on Jan. 12 in Vancouver at age 69. No cause of death was made available.
---
CP reports that "Bachman played drums to hits Takin' Care of Business and You Ain't Seen Nothing Yet, helping establish the band as a formidable force in Canadian music during the 1970s. His older brother and bandmate Randy Bachman told CP that 'He was a really cool, inventive — not a disciplined — drummer. He never had drum lessons. He just listened to the records and played like John Bonham and Ringo Starr.'"
Randy Bachman noted that Robbie had suffered from heart issues in recent years that prevented him from performing.
Robbie possessed flamboyant showmanship in concert, Randy recalls. "He'd run to the front of the stage and throw a rose to every woman in the front row, or the guy she was with, and say, 'Are you ready to rock 'n' roll? Do you want more rock 'n' roll? Then he'd go back to the drums — still yelling."
The Winnipeg native's career began shortly after Randy Bachman split from the Guess Who in 1970 and formed Brave Belt, offering his 18-year-old brother the spot on drums. The first two Brave Belt albums did not make a real impact, and the group left Reprise Records for Warner Bros., which demanded the change its moniker to something that capitalized on Randy Bachman's name recognition.
Renamed Bachman-Turner Overdrive, the band released many tracks that became classic rock radio staples, including Let It Ride and Hey You. The biggest international hit was You Ain't Seen Nothing Yet,  which went to number one in Canada and the USA, number two in the UK and number four in Australia.
Randy left the band in 1977, giving the remaining members permission to call themselves BTO but not Bachman-Turner Overdrive so as to distance himself from the project. As BTO, Robbie Bachman and the others continued to tour and record, but their popularity faded and they broke up in 1980.
In the years that followed, the brothers' relationship became marred in decades of legal disputes over the use of the band's name. They also disagreed over which musicians should be part of a reformed BTO in 1984, leaving Robbie to sit out the first reunion, though he would rejoin another incarnation of the band later that decade, from 1988 to 1991.
His involvement in BTO continued after Randy left the band again in 1991, though the brothers hadn't settled their differences. In 2003, the band turned down a chance for BTO to be inducted into the Canadian Music Hall of Fame because all of the members refused to appear onstage with Randy. It took nearly a decade for the brothers to mend their relationship enough to finally accept the honour.
The group eventually reunited for a Canadian Music Hall of Fame induction in 2014 when BTO's original 1974 lineup — the Bachman brothers; Turner, who was the vocalist; and guitarist Blair Thornton — agreed to perform together at the Juno Awards. "I think I've (had) stage fright once, and that was tonight," Robbie said backstage after the show.
Veteran Canadian music journalist Martin Melhuish wrote an authorized biography of the group Bachman-Turner Overdrive: Rock Is My Life, This Is My Song  (Methuen 1975), and he offered FYI this tribute: "Besides providing the steady, pounding backbeat which anchored BTO's sound, and co-writing Roll On Down the Highway, one of the group's signature songs, Rob was also the extroverted, blithesome spirit within the group, not unlike Zal Yanovsky's presence in The Lovin' Spoonful. On tour with the band in the peak years of their career in the mid-'70s, to spend time with Rob and guitarist Blair Thornton was like being dropped into the middle of a Marx Brothers film. Blair was the straight man and Rob would play off him as they comedically riffed on subjects as varied as luxury cars, guns, the pros and cons of being 'rock gods,' massage parlour terminology and the ease with which one could import army surplus tanks into Canada for personal use.
"When manager Bruce Allen, Blair and Rob got an invitation to fly to Vegas to see an Elvis Presley concert and meet The King himself, Rob's wise-guy routine initially seemed to be an irritant, but it turned out to be a bit of an icebreaker for the extended visit which ended with a karate demonstration from Elvis. Rob could be a larger-than-life character and, with his sudden passing, the memories he leaves with family, friends and fans will lend truth to that contention."
Sources: CP, Noise11, Martin Melhuish
José Evangelista, a noted Spanish-Canadian composer, died on Jan. 10, at age 79.
Ludwig Van notes that "born in Valencia, Spain in 1943, Evangelista spent his professional life in Canada and left a mark on Montréal's music scene and well beyond.
After relocating to Montréal in 1969, he resumed his studies the following year with composer André Prévost at the Université de Montréal, where he earned a Master of Music in composition. He went on to study with Bruce Mather at McGill University, where he earned a Ph.D. in composition in 1984.
Evangelista became a professor at the Université de Montréal in 1979, where he taught for three decades before retiring in 2009.  A prolific composer of orchestral and vocal works for small and larger ensembles, Evangelista was known for melodic compositions that often featured Spanish influences, as well as the gamelan orchestra and its rhythms. During his time at the Université de Montréal, he created the Balinese Gamelan Workshop based on traditional Indonesian orchestras."
He served as composer-in-residence at the Akademi Musik Indonesia in Yogyakarta in 1986. He co-founded Traditions musicales du monde, an organization devoted to promoting non-Western music.
He was a member of the Canadian League of Composers, the Sociedad General de Autores y Editores, an associate of the Canadian Music Centre, and composer in residence with the Orchestre Symphonique de Montréal for two years starting in 1993.
Evangelista's piece Nuevas monodías españolas was nominated as the classical composition of the year at the Juno Awards in 2005, and he received the Émile-Nelligan Foundation's Serge-Garant Prize for his life's work in 2019. Source: Ludwig Van
International
Dennis Matthew Budimir, an American jazz and rock guitarist considered to be a member of The Wrecking Crew, has died at age 84. No cause of death has been reported.
Budimir learned to play piano and guitar in his youth and first played professionally when he was 14 years old. In Los Angeles, in the mid-1950s he played in a quartet with La Monte Young, Billy Higgins, and Don Cherry. In the late 1950s, he worked in the bands of Ken Hanna, Keith Williams, Harry James, and Chico Hamilton. In 1960–1961 he worked with Bud Shank and accompanied Peggy Lee, then entered into military service in 1961.
After his discharge in 1963, he toured Japan with Bobby Troup and returned to the Los Angeles area, where he played as a studio musician for the next several decades. His session credits include Joni Mitchell, The Carpenters, Brian Wilson, Barbra Streisand, Ravi Shankar, Frank Zappa, Linda Ronstadt, Julie London, Dusty Springfield, Dave Grusin, Quincy Jones, David Axelrod, Lalo Schifrin, Robert Palmer, Tom Waits, Harry Nilsson, Rod Stewart, George Harrison, Ringo Starr, Johnny Mathis, Cher, Doris Day, and many more.
In jazz idioms, he worked with Ella Fitzgerald, Milt Jackson, Stan Getz, and Jimmy Smith in the 1970s and with Ray Brown and Johnny Mandel. He recorded with the Capp-Pierce Juggernaut in the 1990s. As a session player, he also played on more than 900 movie soundtracks from the early 1960s until the 2000s.
As a band leader, he recorded and released albums from 1965 into the early '70s, followed by one final release, 2012's The Soul of Dennis Budimir. Source: Wikipedia
Lisa Marie Presley, the only child of Elvis Presley and a singer-songwriter dedicated to her father's legacy, died on Jan. 12 after a cardiac arrest. She was 54.
Her death in a Los Angeles hospital was confirmed by her mother, Priscilla, a few hours after her daughter was rushed to the hospital. "It is with a heavy heart that I must share the devastating news that my beautiful daughter Lisa Marie has left us," Priscilla Presley said in a statement. "She was the most passionate, strong and loving woman I have ever known."
AP reported that "Presley followed her famed father professionally, releasing her own rock albums in the 2000s and appearing on stage with Pat Benatar and Richard Hawley among others. She even formed direct musical ties with her father, joining her voice to such Elvis recordings as In the Ghetto and Don't Cry Daddy.
With the release last year of Baz Luhrmann's musical feature Elvis, Lisa Marie and her mother Priscilla Presley had been attending red carpets and award shows alongside stars from the film. She was at the Golden Globes in LA on Jan. 10 to celebrate Austin Butler's award for playing her father. Just days before, she was in Memphis at Graceland – the mansion where Elvis lived and died – on Jan. 8 to celebrate her father's birth anniversary.
Lisa Marie Presley released three solo albums: To Whom It May Concern (2003), Now What (2005), and Storm & Grace (2012). In 2018, her record Where No One Stands Alone featured 14 original performances recorded by Elvis including a reimagined duet in which she sang alongside her father – who died at the age of 42 in 1977.
Canadian songwriter/producer James Bryan (Philosopher Kings, Prozzak) co-wrote songs for Storm & Grace with Presley and co-writer Sacha Skarbek (Adele, James Blunt)  in London. He shared this reminiscence with FYI:  "Lisa Marie came to London to write songs for the album at Kensaltown Studios where Sacha and I worked together. It was over a year since Michael Jackson had passed when we started writing, but Lisa Marie was still grieving his loss.
"I remember the sessions were emotional, as Lisa Marie was really opening up with the lyrics she was writing and we were there to support her in the process musically. She was down to earth (it was more how everyone else treated her as the daughter of Elvis and ex-wife of Michael which was always an undercurrent), and the songs we wrote still feel confessional and authentic. Four of them are on the album (Ain't Seen Nothin' Yet, So Long, Unbreak, and my favourite, Close to the Edge). So sorry to hear of her loss so young."
On her 25th birthday in 1993, Lisa Marie inherited the Elvis Presley Trust, which included a business company and a charitable foundation, which were set up by Priscilla as Elvis's executor. It was worth an estimated $100m at that point, though when Elvis died, it had been worth only about $5M, and owed more in taxes. Lawsuits against Elvis's manager, Colonel Tom Parker, helped restore some of its wealth, and Lisa Marie became a notable philanthropist.
In 1997 she appeared in a music video, Don't Cry Daddy, in which she sang a duet with her father – her vocals laid over his original recording – to mark the 20th anniversary of his death. She signed a record deal with its producer, David Foster, and spent the next five years preparing for her first album, To Whom It May Concern (2003), produced by Glen Ballard. She wrote virtually all the lyrics and co-wrote the music, detailing the personal toll of her family and celebrity. It went to No 5 on the US charts, selling more than 500,000 copies, and a single, Lights Out, reached No 18 and 16 in the UK. 
Her second album, Now What (2005), reached No 9 on the charts, and her cover of Don Henley's Dirty Laundry became a hit single. In 2012 she released a third album, Storm and Grace, a downbeat, more country album produced by T Bone Burnett and reminiscent of Cash's darker later work. 
Sources: AP, James Bryan, New York Times
Yukihiro Takahashi, the singer and drummer for the Yellow Magic Orchestra (YMO), died on Jan. 14 at age 70.
Takahashi underwent surgery to remove a brain tumour in Aug. 2020. The following year, he revealed he was suffering from additional health problems, and he recently had severe pneumonia. 
Considered an essential figure in Japanese music, he was also the drummer for the Sadistic Mika Band and released countless solo albums.
Takahashi first garnered mainstream attention in Japan in the 1970s while drumming in the Sadistic Mika Band.  After the group dissolved, Takahashi hired Ryuichi Sakamoto to produce Saravah!, his 1977 debut solo album that drew inspiration from French pop. That same year, the two were hired by Haruomi Hosono to record on his own album, Paraiso, which was credited to Harry Hosono and the Yellow Magic Band. Come 1978, the three musicians officially formed the Yellow Magic Orchestra together.
Yellow Magic Orchestra released their debut self-titled in 1978. Yellow Magic Orchestra is largely considered to be a pioneering album in the synthpop genre as a result, having sold over 250,000 copies in Japan, entering both the Billboard 200 and Billboard R&B Albums charts, and its single Computer Game / Firecracker becoming a top 20 hit in the U.K.
Yellow Magic Orchestra followed their breakthrough debut with 1979's Solid State Survivor and went on to release seven albums total during their initial run. When YMO reunited for the first time in 1992, they recorded their 1993 comeback album Technodon, although label issues prevented them from releasing it under their original moniker. It was the first of many records to be released under names like YMO (crossed out by a large "x"), Human Audio Sponge, and HASYMO moving forward.
Throughout Yellow Magic Orchestra's career, Takahashi continued to record solo material as well. He released Murdered by the Music in 1980 and followed it up with 1981's Neuromantic. He went on to release more than 20 studio albums, excluding compilations and remixes, the most recent of which is 2013's Life Anew. In recent years, Takahashi's solo work started to receive a special reissue treatment on vinyl. 
In 2002, Takahashi and Hosono started the duo, Sketch Show. They released two albums together under the moniker, both of which explore electronica and synthpop while using traditional instruments. 
Most recently, Takahashi was a member of the electropop group Metafive. That band released a debut studio album, Meta, in 2016 and followed it up with the EP Metahalf that same year. Metafive delayed the release of their sophomore full-length Metaatem to 2022, ultimately revealing that it would be the band's last album and they had formally broken up.
Writer Tosh Berman noted that "Takahashi's discography is long as it is serious. He had the Bryan Ferry / David Sylvian croon whenever he sang lyrics in either Japanese or English. Totally iconic and unique. For those who don't know YMO, they are as important as Kraftwerk is to Europe/Germany. YMO made Japanese music; however, one defines it."
Sources: Tosh Berman, Pitchfork