FYI
Music News Digest, May 18, 2018
Superstar Keith Urban will perform at the Shania-hosted CCMAs, NXNE announces its Festival Village lineup, and voting has started for SiriusXM's Top of the Country . Also in the news are Thunder Bay Blues Festival, Massey Hall, Hellnback, ArtscanCircle, Northern Lights Festival Boreal, and Bush Tetras. Videos included for your enjoyment.
May 18, 2018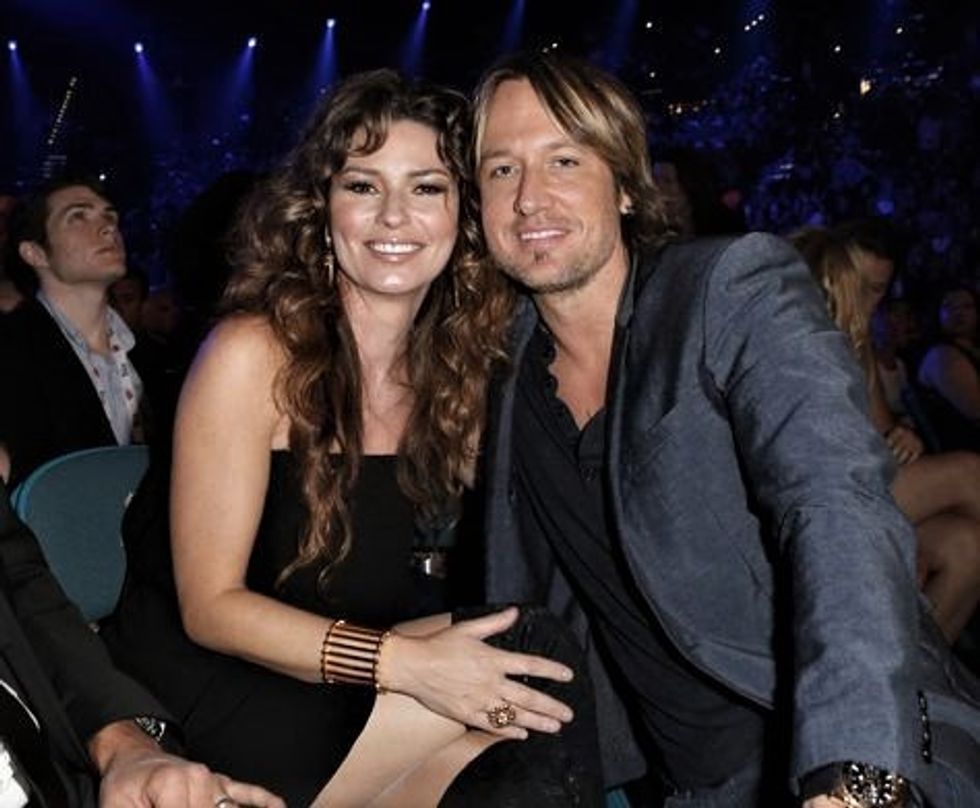 By Kerry Doole
Organizers of the Canadian Country Music Awards (CCMAs) have confirmed country superstar Keith Urban as a performer at the show, set for FirstOntario Place in Hamilton, ON, on Sept. 9. Also added to the lineup are Lindsay Ell and High Valley. The show will be hosted by Shania Twain and broadcast live in all time zones on CBC and at cbcmusic.ca/ccmas at 8 p.m. ET (5 p.m. PT).
---
– NXNE has announced the first round of programming for the Yonge-Dundas Square 'Festival Village' venue for the annual Toronto-based fest. Headliners include Toronto's enigmatic MC Jazz Cartier, rapper/singer of '212' and 'Anna Wintour' fame Azealia Banks, and Queen of Bounce Big Freedia. Other acts skedded include U.S. Girls, Torres, Sean Leon, Alx Veliz, Yungblud, Cadence Weapon, Kamikaze Girls, and Nate Husser. The free shows run June 15-17. More info here
– SiriusXM Canada has just opened voting for Canada's next big country star in the first SiriusXM Top of the Country in partnership with the Canadian Country Music Association (CCMA). Nine semi-finalists from coast-to-coast now face off as Canada picks the top three to move on to the finals for their chance at $25K and more. Through June 6, country fans can watch studio sessions featuring the semi-finalists and vote at siriusxm.ca/topcountry for their favourite in each market, once per day.
– Here's good news for lovers of Toronto's most prestigious music venue, Massey Hall. The Toronto Star reports that "a pair of stained-glass portraits of Bach and Beethoven that once graced the windows of Massey Hall, presumed lost forever, have been found safely stowed away deep in the basement of Roy Thomson Hall."
The portraits had last been seen in MH nearly 30 years ago, and their disappearance had long been lamented. Earlier this year, the director of operations of Massey and Roy Thomson, Grant Troop, had stated: "I would love to find those windows, but there's no place else to look." The restored Massey Hall, set to close at the start of July and expected to reopen in fall 2020, will feature the refurbished composer windows.
– At a time when some Canadian summer music fests are being criticised for the predominance of male artists on the bill, the Thunder Bay Blues Festival is setting a positive example. All three days of the fest (July 6-8) are headlined by women, respectively Melissa Etheridge, Sarah McLachlan, and Pat Benatar. The lineup also includes Sheryl Crow and Sass Jordan, alongside Big Wreck, Alan Doyle, Arkells and Blackburn. More info at tbayblues.ca
– A leading light on the Winnipeg hip-hop scene, Hellnback will release his #Fourteen91 album today (May 18). It is being launched with a show at X-Cues (551 Sargent Avenue), one also featuring host Supaman, Chase Manhattan, Soufy, Charlie Fettah, Ruk45, Rhonda Head, Mobb Bounce and more.
–  ArtsCanCircle is a charity that sends musicians and artists into remote Northern communities, a cause supported by many prominent artists. A fundraiser has been announced for Sunday May 27, on Toronto Island, featuring an afternoon of music and storytelling. Participants include comedian Mary Walsh, harmonica virtuoso and ArtsCanCircle head Mike Stevens, and Bob Rae. The event runs 4-6 pm at Ward's Island Clubhouse. Ticket info here 
– The full lineup for the Northern Lights Festival Boreal in Sudbury has been announced. New additions include Lee Harvey Osmond, Casper Skulls, King Abid and Binaeshee-Quae. They join the likes of Arkells, Alvvays, Joel and Bill Plaskett, Lisa LeBlanc, Iskwe, Russell deCarle, and Shadowy Men From A Shadowy Planet at the fest, running from July 5-8 at Bell Park. More info here
– A man with impeccable taste, Toronto promoter Gary Topp has lined up a triple bill at The Rivoli on Saturday night that we can heartily recommend. Topping the bill is Bush Tetras, key players on the NYC post-punk/no wave scene of the early '80s. Word is they still pack a potent punch. Opening are scrappy US rockers Beechwood and Left By Snakes, headed by Tony Burgess, a Canadian novelist/screenwriter/poet/musician  (Pontypool). Tix here