FYI
Music News Digest, July 26, 2021
Charlotte Cardin (pictured) will headline the OSHEAGA Get Together, the 2021 Prism Prize awards show is on tonight, and CCS launches Daytripper Music Publishing and signs Hill Kourkoutis. Also in the news are the Sam Roberts Band, Come Together, Small World Music, Joni Mitchell and Lorne Michaels, Smiley, Drake, Crowsnest Corner, SonReal, Propagandhi, Indigenous Cloud, and The Foole.
Jul 26, 2021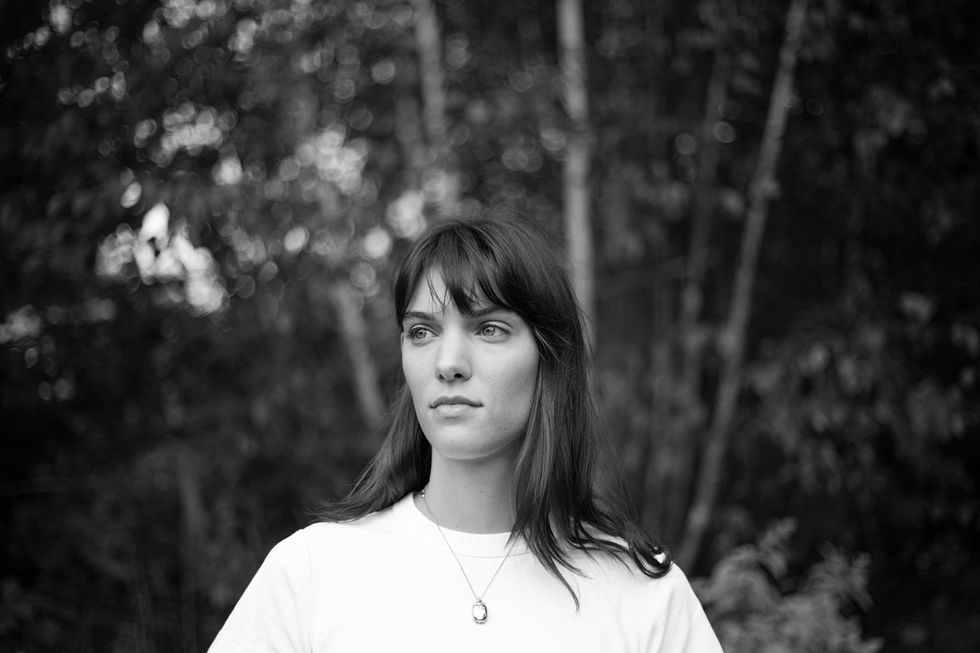 By Kerry Doole
Montreal's popular fall fest Osheaga has announced it will return, Oct. 1-3, on Île Sainte-Hélène at Parc Jean-Drapeau. The Osheaga Get Together is presented by Bell in collaboration with Coors Light, and this year's star attractions include Charlotte Cardin, Jessie Reyez, and Half Moon Run. The red-hot Cardin just sold out 11 shows at Montreal's MTelus - that's 24K tickets sold in a couple of days. More fest info here.
---
–Tonight (July 26), the 2021 Prism Prize holds its awards ceremony virtually. Named will be the recipients of the Audience Award and the $20K Grand Prize for best Canadian music video. The livestream is available to watch on  Twitter and YouTube channels, as well as the Prism Prize website. See the Top 10 finalists here.
– Sam Roberts Band has announced a 2021 cross Canada tour dates kicking off in Winnipeg on Nov. 13 with special guest Monowhales. The trek stops in eight Canadian cities, and is preceded by an Aug. 19 show at Toronto's Budweiser Stage alongside friends Matt Mays and K-OS. See a full routing here. 
– CCS Rights Management (CCS), a Toronto-based global independent rights administration and creative services' company founded and headed by Jodie Ferneyhough, has launched Daytripper Music Publishing. This new division and stand-alone brand is dedicated to the creative development of established and up-and-coming artists and songwriters and, capitalizing, and promoting their works.
Daytripper Music Publishing marks its debut with the signing of producer/songwriter/video director Hill Kourkoutis (Serena Ryder, Sate, Leela Gilday). She joins a roster of artists and songwriters who have moved from CCS to the Daytripper Music Publishing family. These include Tribe Friday, Featurette, Poesy, Nuela Charles, Carys, Yukon Blonde, Laurent Bourque, and Mikhail Laxton.
–  Six music industry associations — Music BC, Alberta Music, Sask Music, Manitoba Music, Music Nova Scotia, Music Ontario and CIMA — are working together to present Come Together, comprising two days of industry showcases and meetings in Toronto this November. The deadline to submit here is Aug. 9.
– Following its annual Global Toronto (GT21) conference, Small World Music has announced the 2021 edition of its eMERGEnce Music Incubator. The initiative is designed as a career development program for newcomers and refugees, and other equity-deserving artists, with a cohort of 25. Apply here by Aug. 15 and visit the website to learn more. 
– Canadians Joni Mitchell and Lorne Michaels (Saturday Night Live) have been named new Kennedy Center honourees, for lifetime achievement in the creative arts. They join  Bette Midler, Justino Diaz, and Berry Gordy in this 44th class of honourees. The KC Honours will return on Dec. 5, with a  program including personalized tributes and performances kept secret from the recipients. Organizers expect to operate at full capacity, after last year's ceremony was delayed for months and later conducted under Covid restrictions. Source: AP
– Rising Toronto rap star Smiley has recruited Drake for his new single and video, Over the Top. Smiley's 2020 mixtape and major-label debut, YYZ - LAX, came out last year, and the new track is a taste of his forthcoming project. 
– With generous support from The Slaight Family Foundation and ShowLoveTO, Toronto's Crow's Theatre and Gare de l'Est presents Crowsnest Corner, an eclectic curated program of live musical performances for patrons dining at the east end's Gare de l'Est Brasserie. Show times are 8-10 pm on Thur. - Sat. and noon-2 pm on Sunday. Playing this past weekend were Hailey Gillis and Andrew Penner, Amélie & Les Singes Bleus, and Tak Arikushi. Updated info here.
– Platinum-selling Vancouver hip-hop artist SonReal boasts an impressive 170M global streams for his material. He has just announced a US fall tour with Andy Mineo and released a new track and video, Bananas. Tour dates here.
– Political punk rock veterans Propagandhi will play six dates in Western Canada, beginning on Oct. 2 at Vancouver's Rickshaw Theatre, and closing out at Winnipeg's The Park Theatre on Oct. 9. Choke is the support act, and tix are now on sale here.
– A new streaming platform called Indigenous Cloud aims to digitally preserve, present and prioritize music from Indigenous artists. It has been founded by Saskatchewan music producer and label owner George Parker, and has been supported by a recent Kickstarter campaign. A preliminary version of Indigenous Cloud exists here.
– Hamilton-based pop singer/songwriter The Foole received a positive response to his debut single, Don't Call It Love. A remixed version that makes the ballad more up-tempo has just been released.