FYI
Music News Digest, Dec. 9, 2021
Drake snubs the Grammys, Haviah Mighty (pictured) boosts Black-owned businesses, and The Tragically Hip pay tribute to Montreal femicide victims. Also in the news are BreakOut West, Michael Bublé, Crown Lands, Dan Mangan, I Mother Earth, Jann Arden, Amber Moyle, cleopatrick, Third Side Music, Jingle Punks, Dale Morningstar, Make Music Matter, The Baby G, and farewell Michael Laucke, John Miles, Robbie Shakespeare, and Greg Tate.
Dec 09, 2021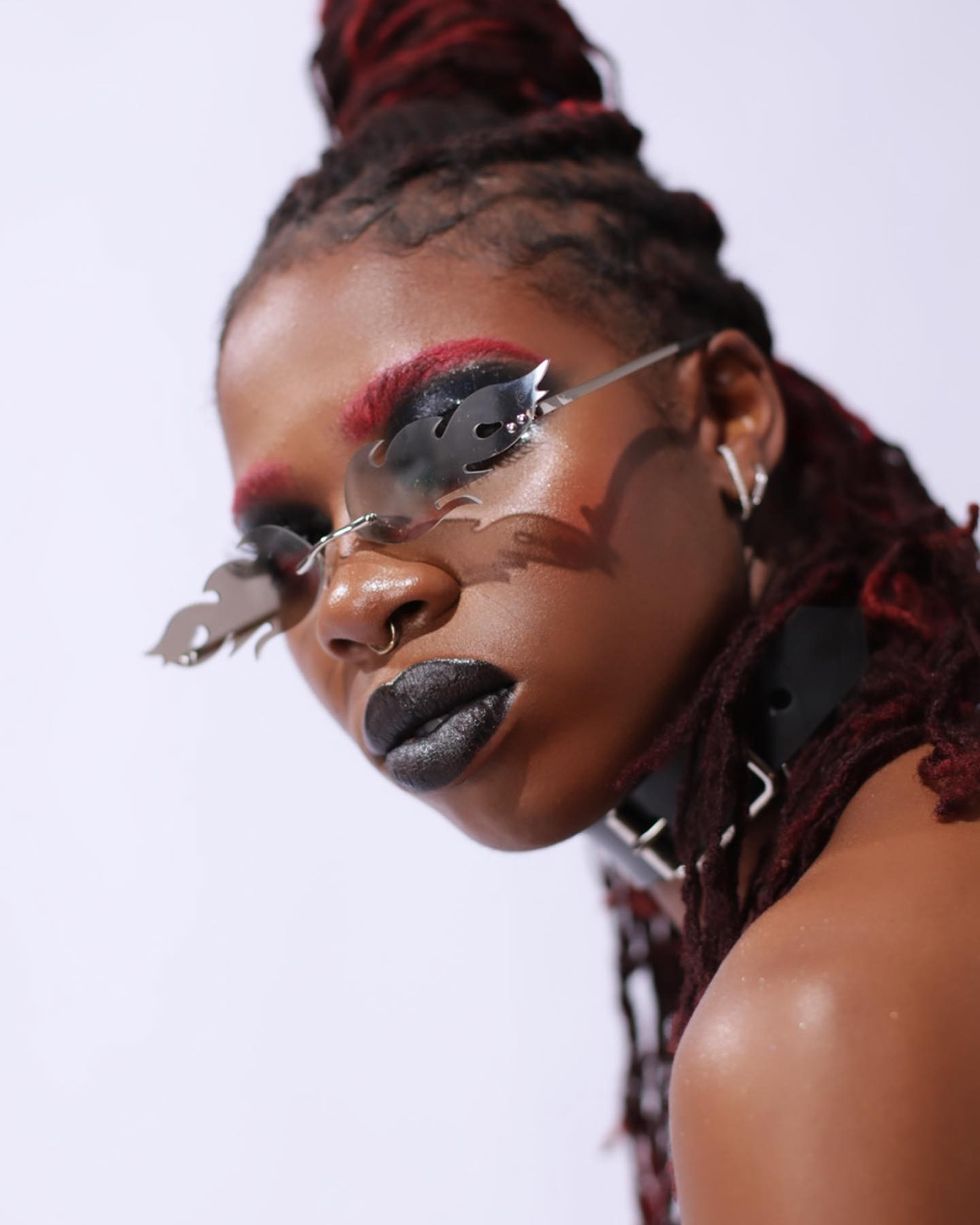 By Kerry Doole
Drake has long had a problematic relationship with the Grammy Awards, and earlier this week he withdrew his two nominations for the 2022 Grammys. He was up for best rap album (Certified Lover Boy) and for best rap performance, for his track with Future and Young Thug, Way 2 Sexy. A Recording Academy rep said it withdrew Drake's two nominations from the ballot at the request of the rapper and his management (the final round of voting opened on Monday). Drake's team has yet to comment. Source: Variety
---
– Polaris Prize-winning artist and producer Haviah Mighty is launching her Black-Owned Business Giveaway this month, donating $10K amongst a diverse network of Black-owned businesses to help them further expand and thrive. She invites entrepreneurs to pitch their business ideas - both existing and future, big or small - for an opportunity to win up to $1K each. Businesses are asked to text (647) 424-3490 for instructions on how to enter. Finalists will have the chance to pitch their business ideas to Mighty on Instagram Live next month, with winners selected shortly after.
– Dec. 6 marked the 32nd anniversary of the femicide at École Polytechnique in Montreal 1989. In honour of the victims and survivors, The Tragically Hip created a commemorative CD and a collectible Flexi Disc single. All proceeds will be donated to PolyRemembers/PolySeSouvient, supporting families of the victims. This item comes bundled with a tee-shirt and will include the Saskadelphia single, Montreal, written about the event, as well as the Juno performance of It's A Good Life If You Don't Weaken featuring Feist. Purchase and support here. Visit  polyremembers.ca to learn more and donate.
– After nearly two years of virtual programming, and postponing in-person events until they can be done safely, BreakOut West has announced a return in 2022 with two events. The Winnipeg conference and fest runs Feb. 2-6 (wristbands now available here), and BOW will also be returning to the traditional fall dates, with the festival, conference and the 20th-anniversary WCMAwards taking place from Sept. 28-Oct. 2 in the host city, Calgary. More info here.
– CP reports that "Michael Bublé is set to head to Sin City. The multi-Grammy-winning artist is headlining a concert series at a resort on the Las Vegas Strip this spring. Resorts World Las Vegas says Bublé will sing some of his greatest hits to a 5,000-seat theatre, accompanied by a full orchestra. The show dates are April 27, 29 and 30 and May 4, 6 and 7." Tix on sale Friday.
– Kevin Comeau and Cody Bowles of fast-rising Juno-winning rock duo Crown Lands have made no secret of their deep love of Rush. That has intensified this week after that band's Alex Lifeson invited the pair to guest with him on two Led Zeppelin covers at the Andy Kim Christmas show at Massey Hall last night. To cap things off, Lifeson gave Kevin his double-neck guitar to borrow for the week.
– Dan Mangan is returning to the road for tour dates throughout Canada beginning Feb. 25. Itinerary here. Tix on sale tomorrow (Dec. 10) here. The 10th-anniversary reissue edition of his Juno-winning album Oh Fortune was recently released.
– Good news for fans of '90s CanRockers I Mother Earth. The group has announced shows in Toronto and Ottawa that will feature both original lead singer Edwin and his replacement, Brian Byrne. IME is in at Toronto's Phoenix on Feb. 4, then at Ottawa's Bronson Centre on March 4. Expect material from all four albums. Tix on sale Dec. 10.
– Jann Arden has been named as one of the stars in an upcoming heist thriller entitled Vandits. The Canadian production will also star Enrico Colantoni (Flashpoint) and Robb Wells (Trailer Park Boys). Her next album, her 15th, titled Descendant, is due on Jan. 28,
– The Polaris Music Prize's board of directors has announced Amber Moyle (they/them) as its new Executive Director. Coming from the not-for-profit development sector, Moyle joins Polaris after working as the Director of Sponsorship & Strategy at Pride Toronto.
– Last weekend, MusicNL elected a new Board of Directors. New additions to the Board include Derrick Sturge, Heather Stamp-Nunes, Leonard Pecore, and Ayon Shahed. Directors serving their second term are Nigel Jenkins, David Smallwood, Théa Morash, Mary Beth Waldram, Krista VIncent, and Lindsey Wareham. Chair Amy House and Treasurer Marlene Cahill have departed. 
– Cobourg ON-based heavy alt-rock duo cleopatrick play a sold-out show at Toronto's Danforth Music Hall on Dec. 11. The group has amassed over 80M streams via Spotify alone, primarily with material from the debut album Bummer.
– Montreal-based independent music publisher Third Side Music (TSM) has announced its new partnership with UK independent label Soundway Records and Soundway Publishing. Under the deal, Soundway's catalogue, staff, and ownership group join the TSM family, with TSM purchasing an interest in both companies. It sees TSM entering the master rights business to complement its global music publishing presence. Soundway Records, founded in 2002 by English DJ and collector Miles Cleret, is renowned internationally for its acclaimed rare compilations, and LP re-issues of sounds from around the globe. In 2017 it was named "Label Of The Year" at the Worldwide Awards in London.  
– Anthem Entertainment's Jingle Punks, an award-winning music company, has announced it has teamed up with Guru Studio, a leader in children's entertainment, and Grammy-winning music producer Timbaland and his Beatclub team on the theme song for Guru Studio's newest animated property, Big Blue. Written by Jingle Punks, who also created the underscore for BigBlue, the theme song is produced by Timbaland for the animated series that made its world premiere on CBC Kids on Dec. 4. 
– Dinner is Ruined frontman Dale Morningstar plays the Casbah Lounge in Hamilton on Dec. 18 (7-9 pm). Reservations here. That same night, the Casbah's main room hosts noted Toronto singer/songwriter Jennifer Castle. Tix here.
–The first Ultimate Holiday Auction has raised $28.7K for Make Music Matter's Healing in Harmony program, nearly tripling its fundraising goal. The month-long auction wrapped up Nov. 30. Many of Make Music Matter's partner artists contributed prizes, one highlight being a Squier Stratocaster donated by Ian D'Sa, autographed by all members of Billy Talent, which closed at $1700. All auction proceeds will support Healing in Harmony – a music therapy program implemented with local partners in conflict and post-conflict zones around the world. More info here. 
– Toronto music venue The Baby G has announced the lineup for its Happy Sundays free weekly series. Artists booked include Beams, Roy, Whitney K, and Fernie.
– Creative Manitoba's Training Programs Manager Rachel Andrushuk has left the org to accept a position at Paquin Entertainment.
RIP
Michael Laucke, a Montreal-based classical and flamenco guitarist and composer, died on Dec. 2, age 74.
A career spanning five decades began with performances in 1965, and Laucke recorded the first of 16 albums in 1969. These were released on such labels as CBS/Aquitaine, DeMuzik, Justin Time, RCI, and Intermède.
 In 1971, he performed his first of many concerts at the National Gallery of Art in Washington, D.C. and went on to tour 25 countries.
In 1973, Laucke starred in a documentary produced by Radio-Québec called La Guitare, and he performed at Montreal's Summer Olympic Games in 1976.
Laucke was introduced to complex flamenco techniques by Spanish guitarist Paco de Lucía when the two shared a loft and performed together in New York City in the early 1970s.
In 1982 he was selected by Andrés Segovia to perform for the PBS network at the Metropolitan Museum of Art in New York City. Laucke subsequently became Segovia's pupil, and also studied with other classical guitar players, including Julian Bream and Alirio Díaz.
He performed mainly on classical guitar until 1990; from then on, his concerts have consisted exclusively of flamenco and new flamenco works.
SOCAN lists 112 classical works transcribed for the guitar by Laucke, illustrating the extent to which he has broadened the guitar's repertoire in music of the Renaissance, classical, baroque, and romantic eras, as well as in flamenco. Sources: Wikipedia, Glenda Rush
International
– John Miles, a veteran British rock vocalist, has died after a short illness, aged 72, his family confirmed.
Miles had a Top Three UK hit with the song Music in 1976. In the UK he also had three other hits with Highly (no 17, 1975), Slowdown (no 10, 1976) and Remember Yesterday (1976). Slowdown was his biggest US hit peaking at no 34 in 1976. The song also featured in the 1979 Ali McGraw movie Players.
 Over the years Miles made appearances on Jimmy Page's Outrider, Joe Cocker's Night Calls,  and the Alan Parsons Project albums Tales of Mystery and Imagination (1976), Pyramid (1978), Stereotomy (1985), and Gaudi (1987), as well as on the Eric Woolfson album Freudiana (1990). He also worked with Tina Turner, Joe Cocker, and Andrea Bocelli.
In a statement Alan Parsons said "I am so very proud to have worked with John on some of the greatest vocal performances ever recorded, including of course Music, which as well as being a big hit internationally, became an anthem for the hugely popular Night Of The Proms concerts. Whenever I invited John to sing on the Alan Parsons Project albums he always delivered magical and sensitive renditions. He will be greatly missed."
In 2017 John Miles was given an outstanding contribution award at the Progressive Rock Awards. Sources: Loudersound,  Noise11
– Robbie Shakespeare, bassist and producer and one-half of the most famous reggae section in reggae, died on Dec. 8, age 68.
According to The Gleaner, Shakespeare had been living in Florida and died there following complications during kidney surgery. Olivia 'Babs' Grange, Jamaica's Minister of Culture, Gender, Entertainment & Sport, also noted his passing on Twitter.
Shakespeare's career has been inextricably linked to that of drummer Sly Dunbar. As Sly & Robbie, the pair worked on hundreds of songs together, from early reggae recordings with the likes of Peter Tosh and Bunny Wailer through to later collaborations with pop and rock artists including Mick Jagger, Bob Dylan, Sinead O'Connor, and Grace Jones.
He started his career as a session musician before teaming up with Dunbar in the mid-Seventies to become Jamaica's most prolific and sought-after rhythm section.
In a 1997 interview with The Independent, Shakespeare recalled the first time the pair recorded together, saying: "From day one, when we first went into the studio together, we had that special chemistry. Definitely. Musically we'd have to set up a special channel to God to ask him why what we play always comes out right."
Sly and Robbie also established themselves as inventive production duo. In the Nineties, they produced hits like Tease Me and Murder She Wrote for Chaka Demus & Pliers, and the following decade they enjoyed further international success as the producers of No Doubt's hits Hey Baby and Underneath It All.
 In 1999, Sly & Robbie won the Grammy for Best Reggae Album for their record Friends. Two decades later, in 2019, the pair were nominated once again for the same award for the Sly & Robbie vs Roots Radics album The Final Battle.
"Big, big loss," Black Uhuru leader Michael Rose told Rolling Stone. "Nobody sounds like Robbie. He had the wickedest bass. You'll never find anything like that again." Sources: The Independent, The Gleaner, Rolling Stone
– Greg Tate, a music journalist and author described by NPR as "a powerful chronicler and critic of Black life and culture, has died at age 64. The news was confirmed on Dec. 7 by a spokesperson at Duke University Press, his publisher. No further details were provided.
Starting in 1987, Tate was a longtime staff writer for The Village Voice, where he documented all facets of Black culture for the storied NYC alt-weekly. 
"The Voice was the recorder, messenger and proclamatory dictator of what culturally mattered in the province," Tate told NPR, after The Village Voice announced the end of its print version.
Tate's first book, 1992's Flyboy in the Buttermilk: Essays on Contemporary America tackled race, politics, music, and literature.
Tate spent his teenage years in Washington, D.C., where he first got interested in music. Upon moving to New York City, he co-founded the Black Rock Coalition, which existed to push back against stereotypes of Black artists. He also founded Burnt Sugar, a sprawling avant-garde orchestra that melded elements of free jazz and fusion, R&B, funk and contemporary classical music through conduction, a system of real-time arranging pioneered by improvising conductor Butch Morris. The ensemble issued its most recent recording, the EP Angels Over Oakanda, in September.
After The Voice, Tate wrote for a variety of different media outlets— Rolling Stone, the BBC, DownBeat and more. His last piece was from Sept. in The Nation. Source: NPR