FYI
Music News Digest, Aug. 29, 2018
The Washboard Union (pictured) and The Reklaws join the CCMAs lineup, the Canadian Music Café attracts major music supervisors, and Megaphono submissions are open. Others in the news include Music Canada Live, CMA Awards, Canadian Music Class Challenge, Brae, Ashkenaz festival, Soundstreams, Stevie Wonder, WorkInCulture, and Kristen Violet May. Videos added for your enjoyment.
Aug 29, 2018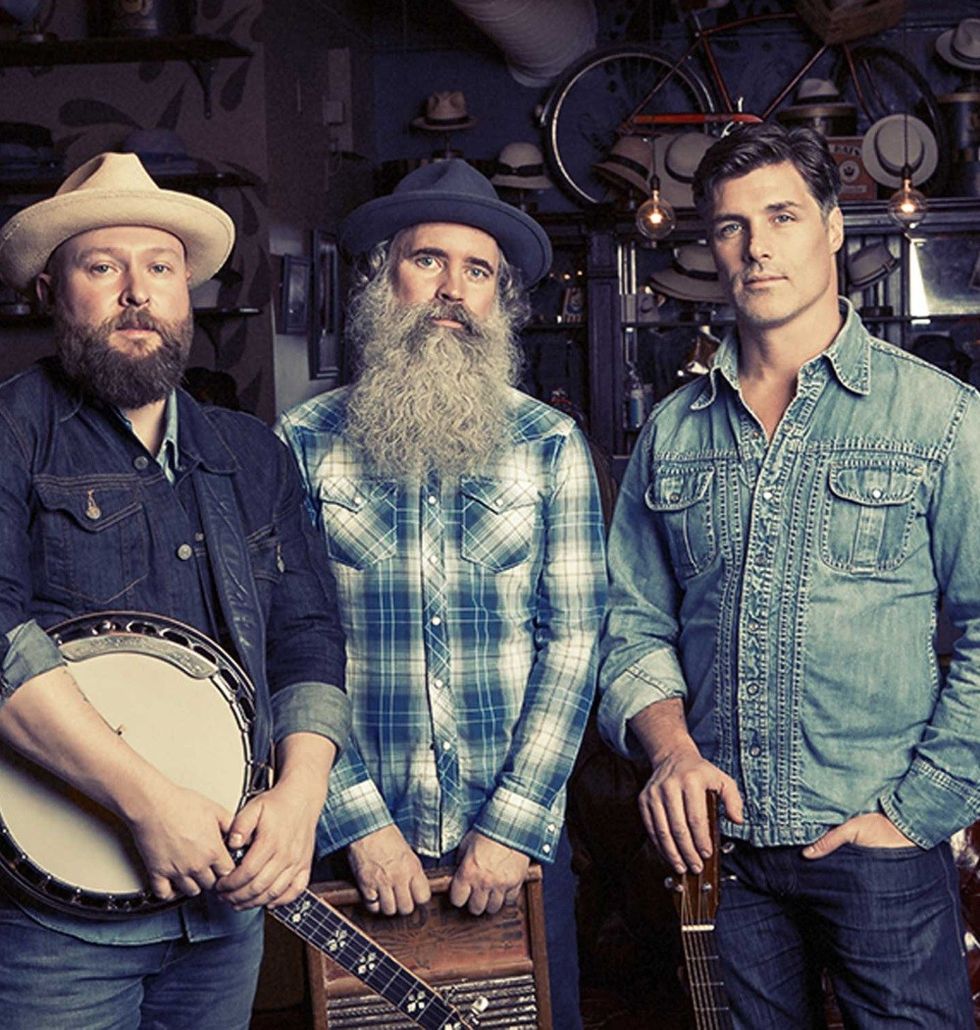 By Kerry Doole
The newest additions to the performers list for the 2018 CCMA Awards are three-time winners The Washboard Union and three-time 2018 nominees The Reklaws. It has also been confirmed that Madeline Merlo and Tebey will join Tim Hicks' performance. Broadcast live from Hamilton on Sept. 9 on CBC and cbcmusic.ca/ccmas at 8 p.m., the show will be hosted by Shania Twain and include performances by Keith Urban, Lindsay Ell, High Valley, Dallas Smith, Terri Clark, Tim Hicks, Meghan Patrick, Serena Ryder, Jessica Mitchell and James Barker Band.
---
The Canadian Music Café has announced the music supervisors participating in the 2018 edition of CMC in Toronto, Sept. 10-11. They include Gabe McDonough who's been named Top 40 under 40 by Billboard; Michael Hill, whose big-ticket film credits include Lady Bird, The Purge, and The Affair; Morgan Rhodes whose high-profile work has been heard on popular TV show, Dear White People and  films Selma, and Queen Sugar; and NBC Universal's Oliver Hild (Suits, The Sinner, Midnight, Texas). Now in its 10th year, The Canadian Music Café is a joint initiative produced by the Canadian Music Publishers Association (CMPA) and the Canadian Independent Music Association (CIMA).
– Artist submissions are now open for the Megaphono V fest in Ottawa, running Feb. 7-9, 2019. Artists of all genres, styles, career levels and communities are encouraged to apply. The event's main focus continues to be artists from the Ottawa-Gatineau area, but a few select artists from outside that region will also be welcomed to showcase. Applications deadline is Oct. 1.
– Music Canada Live's inaugural Setting the Stage Award goes to NAC Presents. The award recognizes a club, venue or festival's outstanding contributions to Canada's live music industry. It will be presented at the Folk Music Ontario Conference at the awards brunch on Sept. 30.
– The nominations for the 2018 Country Music Association (CMA) Awards were unveiled in Nashville Tuesday morning. Chris Stapleton leads the pack with five nominations. Those receiving three included Keith Urban, Jason Aldean, Miranda Lambert and Dan + Shay. The Awards will broadcast live from Nashville's Bridgestone Arena on Nov. 14, with Brad Paisley and Carrie Underwood again hosting. A full list here
– Registration is now open for the 4th annual Canadian Music Class Challenge, from CBC Music in association with MusiCounts. The nation-wide contest invites eligible music classes, music clubs and after-school programs to submit a video performance of a Canadian song for a chance to win one of six $5K prizes of new musical instruments for the classroom. New to the 2018 edition, the Challenge will include a seventh MusiCounts prize of $5K worth of instruments for the class that shows the most passion during their performance. A panel of celebrity judges and CBC Music journalists will evaluate submissions and release a list of the top 10 finalists in each category on Dec. 11. For full criteria or to sign up and submit a video, visit here 
– Up-and-coming Canadian hip-hop artist Brae has just released his debut EP Summer, following a strong online response to his debut single "Cop My Style." The EP will be performed in its entirety at a charity event on Aug. 31 at Kitchener-Waterloo brewer TWB Co-operative Brewing (300 Mill Street, Kitchener). Proceeds to the United Way.
– This year's AshkenazFestival at Harbourfront Centre in Toronto runs Aug. 28- Sept. 3. Described as North America's largest festival of Jewish music and culture, it features 80+ events of music, dance and literature with over 250 artists from across Canada, Israel, Poland, Russia, Italy, Ethiopia, Brazil, Australia and the US. This year's fest includes a special spotlight on women in Jewish music and culture.
– Applications are now open for Soundstreams' 2019 Emerging Composer Workshop (ECW). The Workshop is a 10-day intensive mentorship program that supports talented young composers and helps them to launch their careers. The sixth edition of the ECW takes place Jan. 25 - Feb. 3 in Toronto. The workshop focus is on strings this year. The Rolston String Quartet will be this year's ECW resident ensemble, and mentors include Dorothy Chang, and leading contemporary Nordic composer Rolf Wallin. Apply by Sept. 20 here
– The A Man called Wrycraft Presents series of tribute concerts at Toronto's Hugh's Room Live always attract high-calibre guests. The next one up, on Sept. 7,  is Songs In The Key Of Stevie Wonder, featuring The Stevie Wondrous Trio, led by guitar ace Michael Occhipinti. The venue assures us "Michael [Wrycraft] is working like a beaver to confirm the lineup for this fall version of this show, but you can be assured it will be an exciting mix of known and surprise talents." That we don't doubt.
–  WorkInCulture, an Ontario-based not-for-profit organization, has launched a new major research initiative called MakingItWork, which aims to understand the opportunities and challenges of working in Ontario's creative sector. As part of this research, WorkInCulture developed a short survey aimed at individuals and employers within Ontario's arts, culture, heritage and library sectors. You can fill out the survey here.
– Club residencies remain a good way for an artist to break in a new band, work material, and build a following. Toronto singer/songwriter Kristen Violet May did just that with a weekly August series at The Painted Lady. FYI caught the final instalment last night, and came away impressed, as did the packed house. She mixed in strong new originals with covers of songs on the moodily atmospheric side ("Wicked Game," Portishead's "Give Me A Reason To Love You"), though a take on "I Put A Spell On You" showed off her soul chops. Word of growing industry interest comes as no surprise.