FYI
Music News Digest, April 29, 2020
Sarah McLachlan (pictured) offers solace to Nova Scotia, Griffen Palmer gets a big break, and Sonic Boom launches live streams. Also in the news are the Oshawa Music Awards, Bandcamp, ACM, Jesse Parent, MusicTogether, CION, Flamingo Bay, Tony Bennett, Terra Lightfoot, and farewell John Cheesman. With video.
Apr 29, 2020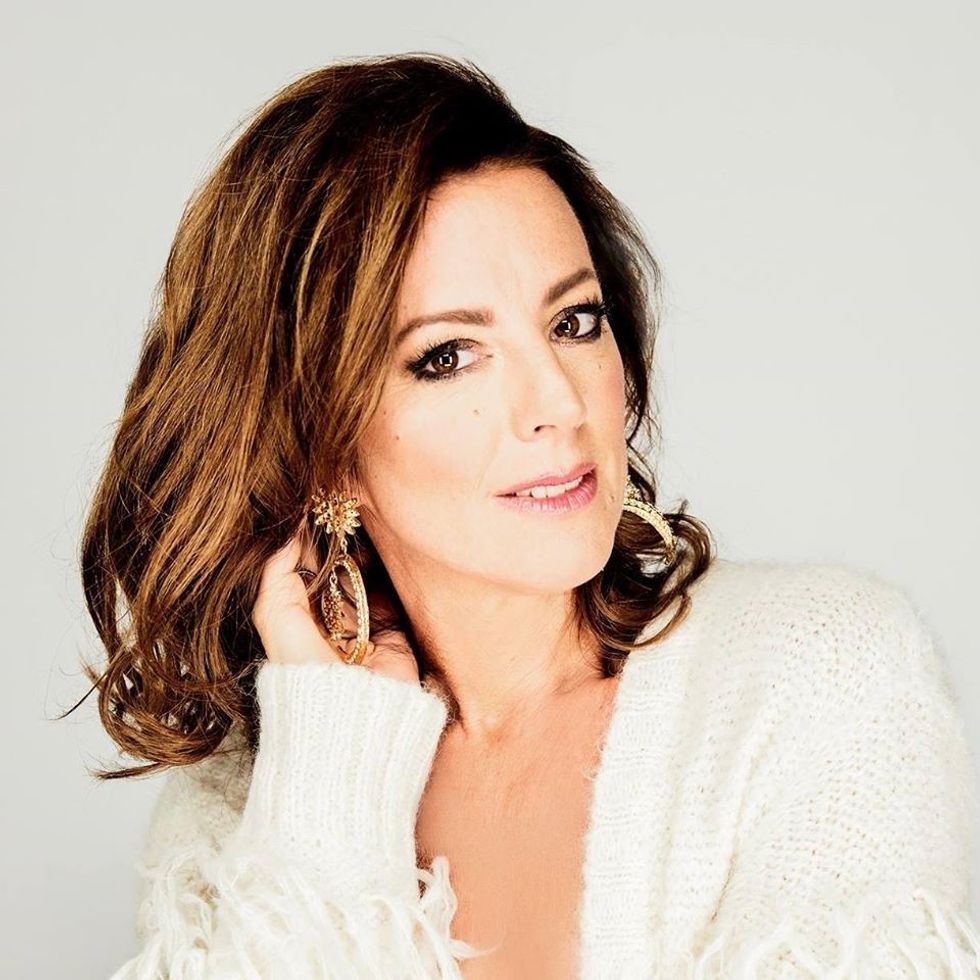 By Kerry Doole
While singer-songwriter Sarah McLachlan may live in Vancouver, she hails from Nova Scotia's provincial capital of Halifax. McLachlan took to Facebook to express her feelings about the recent mass shooting tragedy, posting that "while I know that no words can take away the pain, I am sending love and peace to all." She also uploaded a video of her and her daughter, India Ann, singing her 1998 ballad Angel. Source: Georgia Straight
---
– On Saturday, the online Oshawa Music Awards presented a Lifetime Achievement - Hall of Fame award show, honouring individuals who have made a huge impact on the Durham Region music scene. Some of the awards were given posthumously and presented to family members of the recipient.  The 2020 Inductees are Bill and David Wilson (Wilson and Lee Music), Mogens and Cathy Galberg (Greenbank Folk Music Society), Mike Kupnicki (Alto Music), and Reign Ghost.
– For one Friday a few weeks ago, Bandcamp waived its revenue share to help musicians impacted by the covid-19 pandemic. The Bandcamp community paid US $4.3 million to artists and labels in just 24 hours. This Friday (May 1). the offer is being repeated, with Bandcamp again waiving its revenue share for all sales on the platform for 24 hours. Details here 
– On Monday (April 27), the Academy of Country Music announced that the ACM Awards will be held in Nashville, for the first time. The ACM Awards will air on CBS on Sept. 16 at 7 p.m. CT, from three of Nashville's most revered venues, including The Grand Ole Opry House, Ryman Auditorium and Bluebird Cafe. ACM CEO Damon Whiteside said that it is yet to be determined whether the show's venues will include a live audience. Source: Music Row
– Canadian country songwriter Griffen Palmer has earned his first career cut landing Keith Urban's latest release, Polaroid, off the star's forthcoming fall 2020 album. Co-produced by Urban and ACM Producer of the Year nominee Joey Moi, Palmer penned the song with Sam Fischer (Demi Lovato), Steph Jones (P!nk, Selena Gomez), Geoff Warburton (5 Seconds of Summer, Shawn Mendes), and Mark Trussell. He is signed to Big Loud Publishing.
– On Thursday (April 30), ten Northern musicians will take the stage in their homes and participate in the MusicTogether live stream concert series curated by Cultural Industries Ontario North (CION). This is part of MusicTogether's province-wide streaming series that is aimed at helping Ontario's musicians during the covid pandemic. The first shows begin at 10 am; the final shows kicks off at 9 pm. See a list of the performers here. Source: Sudbury Star
– Waterloo-based folk artist Jesse Parent has released a new single and video, Learning to Live Apart, a sombre tune focusing on the newly adapted life we are all facing in light of the covid pandemic. Parent composed and recorded the song on a sleepless night in the middle of March while musing on the feelings of isolation and loneliness. The video, and the process of making the video, also reflect the new realities of social distancing. "I had to stay home, so shooting a video wasn't an option. I wanted to find footage that conveyed the loneliness and isolation we all feel right now but also the hope that the song portrays as well," he says in a press release. 
– Toronto swamp rock trio Flamingo Bay has released a new single, Capiche. The track, produced by Moe Berg and recorded by Robert Nation at E-Mac Studio in London, Ontario, rocks righteously.
– This past Saturday afternoon, residents of San Francisco united in song via an SF-wide sing-along of I Left My Heart In San Francisco, led by 93-year-old Tony Bennett himself. Sfistreports that "countless San Franciscans took to their webcams, balconies, and even rooftops to sing the hit number in honour of frontline workers responding to the COVID-19 pandemic."
– Hamilton rocker Terra Lightfoot's debut online show with Side Door is tonight (April 29) at 7 pm EDT. Tickets here 
– One of Canada's biggest record stores, Sonic Boom in Toronto has created an online venue for Canadian artists to launch their spring record releases. Artists will do live-streamed shows from inside the store on Spadina Avenue. The current line-up of Sonic Boom E-concerts features Joseph Shabason ( April 30, 7 pm) and Witch Prophet (May 7, 7 pm), with more acts tba. Given the pandemic, Sonic Boom has been transitioning into an online shop. More info here.
Obit
John Cheesman, Toronto jazz drummer, composer and bandleader, died on April 12, at age 68.
Born in Saint John, New Brunswick, Cheesman was an important figure in the burgeoning music scene of that city in the '60s and '70s, starting such bands as The Ruptured Duck Repair Service while attending Saint John High School.
He attended Mt Allison University and also spent time studying at Boston's Berklee College of Music. Upon graduating, John got his first professional gig playing drums in the RCMP Band, based in Ottawa. He toured across Canada and internationally with the Band.
Cheesman moved to Toronto in 1978, soon establishing himself in the city's jazz community. He composed for television series, arranged, taught music both privately and in high schools, and gigged extensively.
He played with such artists and ensembles as Martin Short, Banda Brava, Ernie Andrews, and Paul Horn, and arranged and conducted featured music for the Juno Awards TV broadcast. As a composer for TV, he scored two series featuring Dr. David Suzuki and two seasons of Mighty Machines.  
His true passion was The John Cheesman Jazz Orchestra, a 14-piece ensemble he led from the drum chair. He finished laying down the tracks for his first album, The Wooden Hill, three days before a stroke that would change his life, in July 2015. That album was launched with a performance by the group at The Rex in 2017. Sources: The Cheesman Family, Bill King, Toronto Jazz Festival