FYI
Music News Digest, April 18, 2018
Ace producer Gavin Brown launches Inside Pocket Music at CMW, classic songs that will enter the public domain, and Buddy Guy helps farewell  B.B. King's Blues Club. Also making the news are Westward fest, Dina Alone at RSD, Nyssa, Nick Mason, Aasiva, Jules, Dana Sipos, Tenille Townes, and Byron Stoehr. Videos added for your enjoyment.
Apr 18, 2018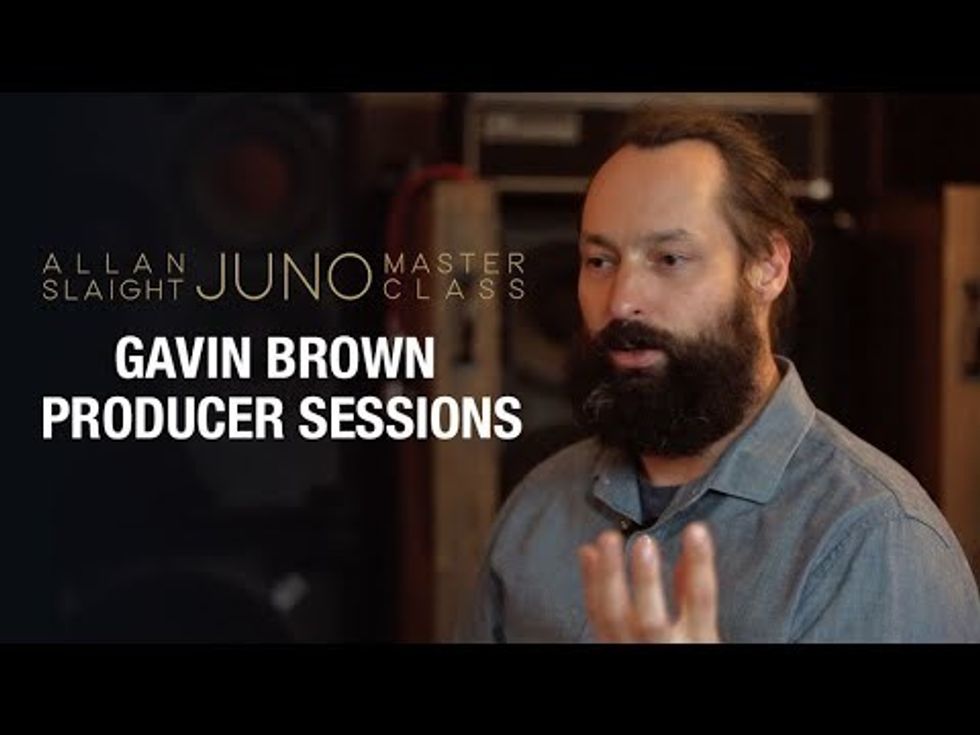 By Kerry Doole
New management company Inside Pocket Music will throw an official coming out party for the business during CMW via a showcase at Toronto's Rivoli featuring its roster. Inside Pocket Music is owned by top producer Gavin Brown (The Tragically Hip, Billy Talent, Barenaked Ladies). Artists performing at The Riv include Saskatchewan rockers League of Wolves, folk artist Havelin (The Launch), Maia Davies (formerly of Ladies of the Canyon), and goth-rocker Daemon Grey.
---
– For the first time in 20 years, a whole year's worth of copyrighted works will enter the public domain in the US on Jan. 1, 2019. Under the terms of the Sonny Bono Copyright Act, works first published in 1923 will then be in the public domain, meaning anyone can re-publish them, or chop them up and use them in other projects, without asking permission or paying the old rights holders. This applies to songs, movies, cartoons, literature, and visual art. Classic songs that will then go public include "King Porter Stomp," "Who's Sorry Now?," "That Old Gang of Mine," "Yes! We Have No Bananas," "The Charleston," and Igor Stravinsky's "Octet for Wind Instruments."
– The thrill is going. After 18 years of hosting some of music's most revered names, B.B. King Blues Club & Grill in NYC has announced its final run of shows in its current Times Square location.  Due to escalating rent, the historic venue and supper club is forced to close its doors with a final performance on April 29. It is going out with a bang via a closing week celebration comprising performances by: Buddy Guy, Rick Ross, Slick Rick & Doug E. Fresh + Special Guests, El Gran Combo, George Clinton & Parliament Funkadelic and more. Buddy Guy will headline the final B.B. King Blues Club show on Sunday, April 29. The club is in the process of selecting a new location in Manhattan.
– Today (April 18) is National Canadian Film Day. Among the special screenings planned in Toronto is one presenting Long Time Running, the acclaimed Tragically Hip documentary. It is on at the Royal Cinema, at 9 pm, preceded an hour earlier by a set from all-female Hip cover band BARBcaygeon.
– Vancouver's Westward Music Festival has announced  its second round of programming. Notable new names include  Andy Shauf, Sophie, Chad VanGaalen, ASAP mob member A$AP Twelvyy, Margaret Glaspy, Jennifer Castle join previously announced acts Blood Orange, Kali Uchis, Kelela and more for the second installment of the festival, running in the downtown core from Sept. 13-16. More info here
– Dine Alone Records will open its doors for a special Pop-Up Shop on Record Store Day, April 21. The store will feature a selection of curated titles from the label's award-winning roster, select Record Store Day exclusives, signed records, artist merchandise and exclusive label releases including yet to be released titles. The  Store is located at 864 Eastern Ave., Toronto, and will be open to the general public from 9 -6 on April 21. One highlight available will be the third instalment of the Dine Alone Switcheroo Series featuring RSD Canada Champions The Sheepdogs and pals Yukon Blonde, each contributing their studio and cover versions of "I Wanna Be Your Man" & "I Really Want To Be Your Man." The release available exclusively at the Dine Alone Records Store will be sold as hand-stamped test pressings, limited to 100.
– Toronto alt-pop artist Nyssa (ex-Modern Superstitions) has just released her debut EP, Champion of Love, one she co-produced with Al-P (MSTRKRFT). She describes the title track as " a surreal descent into a punk Wonderland all while exuding trashy glam pop stylings." Decide for yourself here.
– Pink Floyd drummer Nick Mason has formed a new band to play the early music of that band. Named Nick Mason's Saucerful of Secrets, after Pink Floyd's second album, the quintet will play its first four shows in London in May. The lineup includes Spandau Ballet's Gary Kemp, Lee Harris of the Blockheads, bassist Guy Pratt, who took over from Roger Waters in Floyd, and composer Dom Beken.
–The pioneering Nunavut-based indie record label Aakuluk Music (home of The Jerry Cans) has announced a new signing, Aasiva. A young Inuttitut indie folk songwriter and ukulele player from the hamlet of Pangnirtung, she has a debut album set for release in June. Check out her first single, "Qalunaat Nunanganit."
– Young Toronto alt-pop singer/songwriter Jules (Collarile) will showcase new tunes from her upcoming album People Watching at The Rivoli in T.O. on April 29. The album features co-writes with some notable songwriters, including Hill Kourkoutis (The Weeknd / Serena Ryder), who produced much of the record. 
– Nomadic singer/songwriter Dana Sipos has announced May 18 as the release date of her new album, Trick of the Light, on Roaring Girl Records. Recorded with experimental producer Sandro Perri, the album features guests including including Mary Margaret O'Hara and violinist Jesse Zubot. A Toronto album release show is at Burdock, May 22. 
– A Celebration of Life for Toronto musician Byron 'Stroke' Stoehr will be held on Sunday May 6th from 3 - 7 p.m. at The Royal Canadian Legion (Kingston Road & Warden Ave). An afternoon of music and friendship will include performances by Jeanine Mackie, an A-list house band featuring Al Cross, John Johnson, Steve Lucas , Rob Gusevs, and special guests. Contact Jeanine Mackie or Sharron Stoehr if you plan to attend.
– Sony Music Nashville has signed emerging Canadian singer-songwriter Tenille Townes and has released her major label debut, the four-song Living Room Worktapes EP, produced by co-writer Daniel Tashian (Kacey Musgraves). The Grande Prairie-raised Townes moved to Nashville in 2013, and is signed to a publishing deal with Big Yellow Dog Music. Source: SOCAN