FYI
Meet the 2021 Juno Nominees: Attlas
This week's profiled Juno nominee is Attlas, a contender in the Electronic Album of the year category.
Apr 07, 2021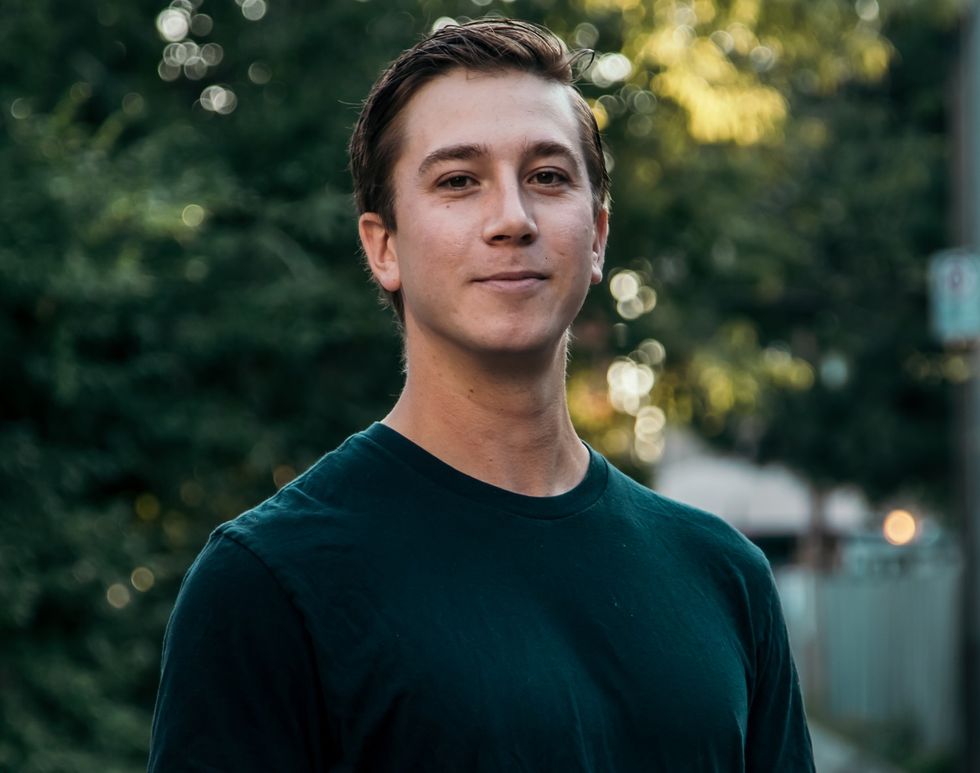 By Jason Schneider
From now until the 2021 Juno Awards are presented on May 16, we will offer this weekly column to help you get to know some of the nominees in all categories a little better.
---
Meet the 2021 Juno Nominees:
Attlas
Nominated in the category Electronic Album of the Year
Like many artists at the outset of their careers, Jeff Hartford determined the best way to make any progress would be to reach out to one of his inspirations. As his interest in making electronic music grew during internships at studios in Toronto and Los Angeles, that inspiration became Canada's leading exponent of the genre, Deadmau5.
Hartford began sending tracks to Deadmau5's mau5trap label and received an immediate positive response, leading to Hartford's transformation into Attlas and the release of three EPs in 2015 alone. He continued a prolific run from there, releasing two more EPs and a slew of remixes for other artists before the arrival of his full-length debut, Lavender God, which has earned him this year's Juno nomination.
"It's pretty hard to put into words," Attlas says of the recognition. "I found out watching the live stream online. I was in my parents' basement, next to the first guitar I ever bought, and a poster for my first paying gig playing trumpet at an Edmonton blues bar. My family moved around a lot, so I never had a consistent school, city, or group of friends. The only consistent thing in my life was music, and I have given every bit of myself to it. It doesn't often give back, but in that moment I felt like my story might have mattered. The first person I called was my grandma and I'll remember that phone call forever."
Having released Lavender God at the start of 2020, Attlas was geared up for a busy year, but like all artists, he was forced to cancel all of his tour dates. Instead, he focused on writing new material and managed to record and release another full album, Out Here With You, last November. He says that being unable to perform in front of live audiences has naturally made his new material more introspective.
"I tried to write what I knew, and what I knew was becoming a shorter and shorter list. I hoped that what Attlas meant to my audience before the pandemic was music, and as we all dealt with the new reality, I wanted to give them music—honest stuff, confused stuff. I was clinging to the identity of Jeff the musician. It was stubborn affirmation that almost everything could change, but that didn't mean everything completely."
At this moment though, Attlas can celebrate the success of Lavender God and welcome the new listeners that are just now discovering it. When asked to describe his sound, he hesitates, given the constant evolution he's gone through over the past two years. But even as an electronic artist, he still admits to incorporating elements that nearly all Canadians can relate to.
"I'm a musician first and foremost, with particular concern with melody and storytelling," he says. "I would call it textured and atmospheric melodic electronic; the sound of someone who grew up with Leonard Cohen, Boards of Canada and Bill Evans records, and who is interested in asking questions you know you probably won't get answers to."
Links
Facebook: @ attlasmusic
Twitter: @ attlas
Instagram: @ attlasmusic