FYI
Meet the 2021 Juno Nominees: Ali Gatie
From now until the 2021 Juno Awards are presented on May 16, we will offer this weekly column to help you get to find out more about a few of the nominees in a variety of categories a little be
Mar 11, 2021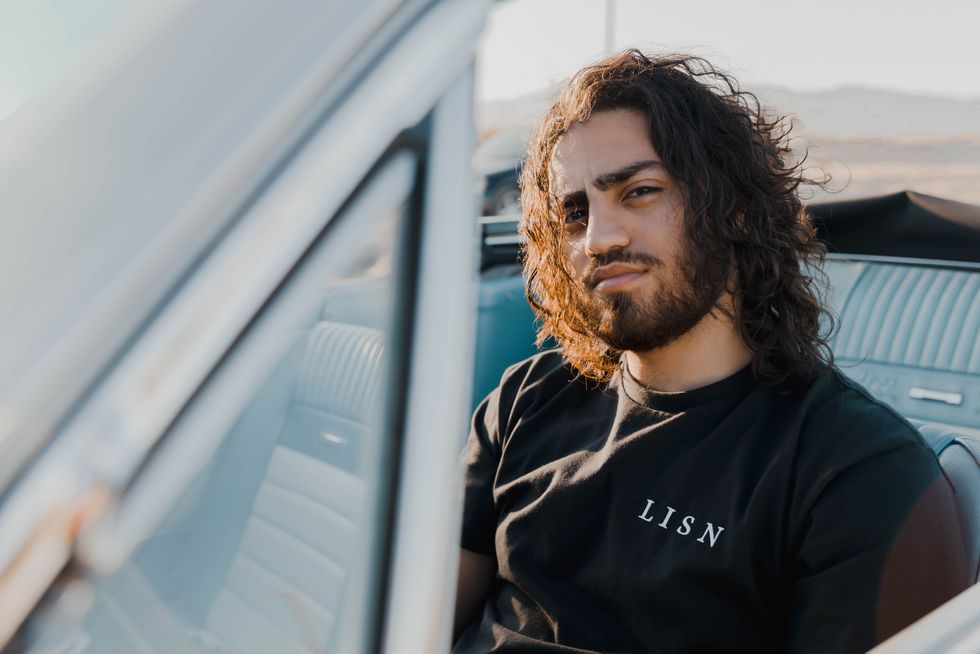 By Jason Schneider
From now until the 2021 Juno Awards are presented on May 16, we will offer this weekly column to help you get to find out more about a few of the nominees in a variety of categories a little better.
---
Meet the 2021 Juno Nominees:
Ali Gatie
Nominated For: Artist of the Year, Album of the Year, Juno Fan Choice
Born in Yemen to Iraqi parents, this 23-year-old pop/R&B artist's family eventually settled in Mississauga, Ontario where he became inspired to make music through listening to Ed Sheeran, Frank Ocean, J. Cole and others.
Gatie made his first home recordings in 2016 and a year later won an online RhymeStars competition, prompting him to drop out of university and pursue a full-time music career. A string of singles throughout 2018 followed, released under his own LISN imprint, which quickly built an international fan base he's dubbed LISNERS and attracted the attention of Warner Music Canada.
Most significantly, the track Moonlight reached Gold status in both Canada and the U.S., leading to his first global charting single, It's You, in 2019, and his first sold-out live appearances. His rapid rise earned Juno nominations in 2020 in the Breakthrough Artist and Fan Choice categories, but with the release of his full-length debut album, You, in late 2019, Gatie seemed poised to go much further.
Part of his success has been a tireless commitment to personally engage his audience—something he's credited to the values of hospitality and generosity he was raised to practice—and that audience has reciprocated by finding deep connections in his songs that primarily deal with the complexities that come with relationships.
As he told Billboard in 2019, "I had this mentality when I started making music that I would release a song and it would just blow up one day. I started writing from my heart instead of making music people would like. I sang songs in my car and people would share it on social media if they liked it. They thought I was singing covers, but they were really my songs. That's kind of how I built a fan base. Once people found me, I would reply to all the DMs and comments to make sure I was engaging with them. I built a personal relationship with each of my fans to where I'm kind of like their friend." 
With a now-defined sound that mines the fertile area where R&B and contemporary pop overlap, it's easy to say Gatie is following the path laid down by Toronto's most recent major musical ambassadors Drake and The Weeknd, but he also possesses a troubadour's heart that stands to serve him well as his career continues to evolve.
At the Juno nominees press conference on Tuesday, he explained that "my biggest inspiration of the past year has been The Weeknd and his musical and branding excellence. Everybody has been super-inspired by what he and his creative team have achieved this year. That has really inspired me, not so much musically as we have a different kind of sound, but to work harder for my fans and produce the best kind of experience I can for them."
Gatie has further enhanced his mass appeal in the past year through duets with Alessia Cara and Tate McRae, with the results being millions of additional streams and downloads of You, and his name set to be read alongside Celine Dion, Justin Bieber and The Weeknd at this year's Junos.
Website: aligatie.com
Label: LISN/Warner Music
Management: SAL&CO